A video of Tottenham Hotspur forward Richarlison snubbing a handshake from Arsenal winger Gabriel Martinelli has surfaced online. The Brazilian duo were part of a feisty north London derby that ended 2-0 in the Gunners' favour on Sunday (January 15).
TikTok user @wysurlickasmf uploaded the frosty encounter between the pair while recording Martinelli preparing to take a corner. The Gunners man reached out a hand towards Richarlison, but the Spurs striker snubbed him.
The Emirates faithful hilariously responded, letting out a 'Whey!', as tensions reached feverish pitch in a frenetic derby between the two sides. It was cheeky from Martinelli, who could see how irritable his Brazilian compatriot had been when warming up on the sidelines.
Tottenham goalkeeper Hugo Lloris' embarrassing 14th-minute own goal and Martin Odegaard's fabulous 36th-minute strike secured all three points for Arsenal. It was the first time Mikel Arteta's side had won away in the north London derby in the league since 2014.
Drama ensued at the end of the game when Gunners goalkeeper Aaron Ramsdale drew the ire of Richarlison. The Brazilian forward was seen clashing with the English shot-stopper. Ramsdale then headed to get his water bottle and was kicked by a young Spurs fan.
Arsenal are atop the Premier League and have extended their lead over second-placed Manchester City to eight points after 18 games. Meanwhile, Tottenham are fifth, trailing their north London rivals by 14 points.
---
Arsenal's William Saliba 'happy' with north London derby win over Tottenham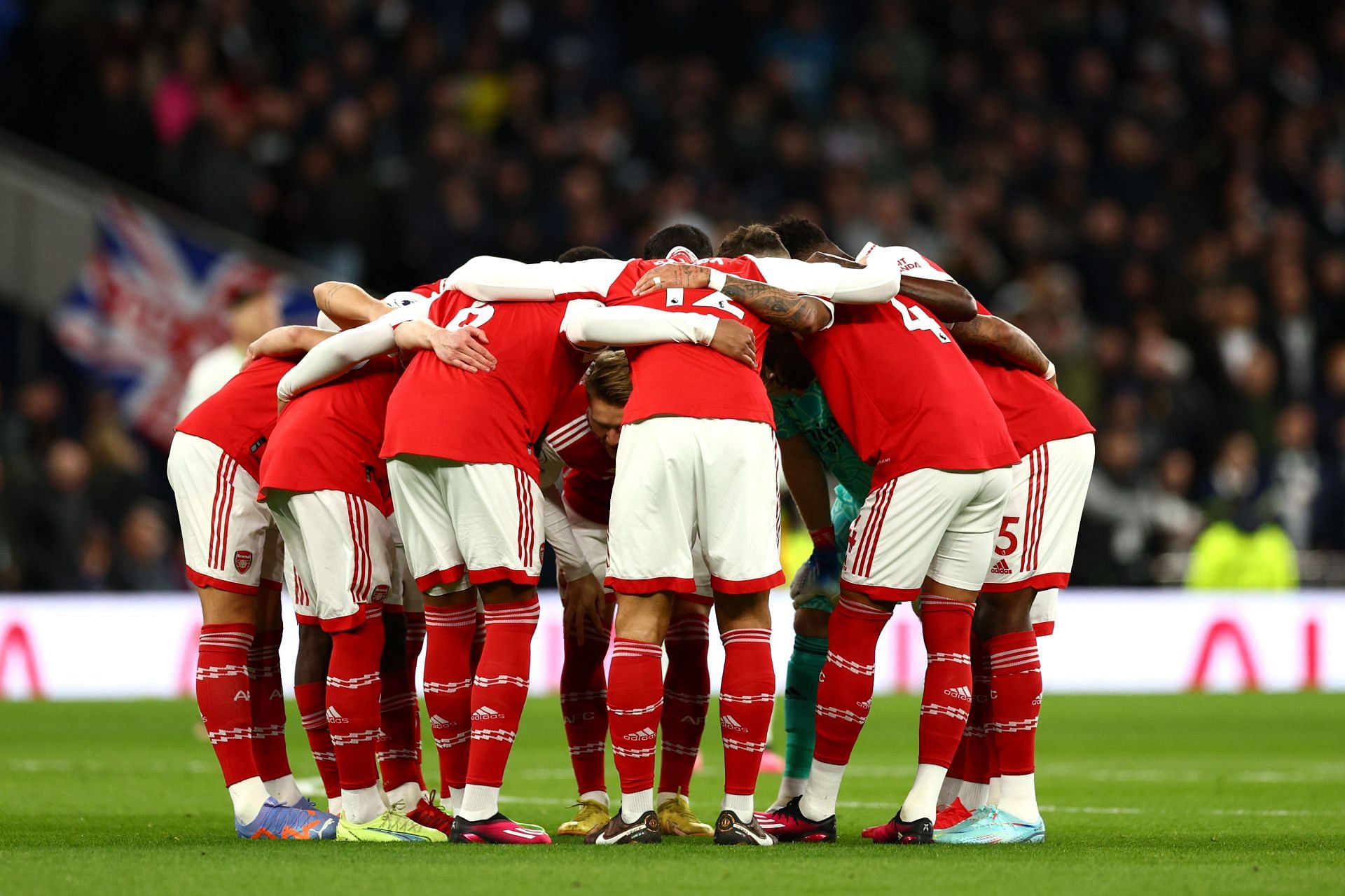 Saliba was a standout performer in Arsenal's 2-0 win over Tottenham. He made five clearances, one interception and won two of three aerial duals. The Frenchman reacted to the victory with delight.
He acknowledged that it has been a long time since the Gunners won away in the north London derby. The former Saint Etienne defender also alluded to the fact that they kept a clean sheet too, saying (via the Evening Standard):
"We knew it was a long time since we won here, so we wanted to win here and keep a clean sheet. We are so happy because the derby is a big game, and it was an away game, too. We prepared all week for this, and we are so happy to finish like that."
Next up for Arteta's men is the visit of fourth-placed Manchester United on Sunday (January 22). Meanwhile, Spurs head to the Etihad to face second-placed Manchester City on Thursday (January 19).