Arsenal full-back Takehiro Tomiyasu recently named Gabriel Martinelli as the Arsenal teammate who is the most difficult to face in training. Martinelli has been one of the leaders in attack for the Gunners so far this season. He has scored seven goals and has provided three assists in 27 games across competitions for Mikel Arteta's side.
The Brazilian forward's playing style on the pitch is robust, pacey and aggressive. Tomiyasu has now revealed that Martinelli keeps up the same intensity while training. Speaking to GOAL, the Japanese full-back said (via talkSPORT):
"Gabriel Martinelli. He never stops. He has pace, aggression. He's still young, but when he has the ball he wants to make the difference, he wants to do something."
Since joining Arsenal in 2019, Martinelli has made 111 appearances for the club, scoring 25 goals and providing 16 assists. Tomiyasu, on the other hand, has been an important player for the league leaders this season
He has made 24 appearances for the Gunners this campaign, registering two assists to his name. Speaking about the experience of playing under Arteta's tutelage, Tomiyasu said:
"Mikel knows about football, he knows about football structure, [he knows] everything. Our job is to just explain on the pitch what he says. I believe him. He's just amazing. He's the best manager I've ever played with. We understand more [about] Mikel's football. We've got depth, we've got some new players, but the biggest thing is we understand Mikel's football more than last season."
What is next for Arsenal?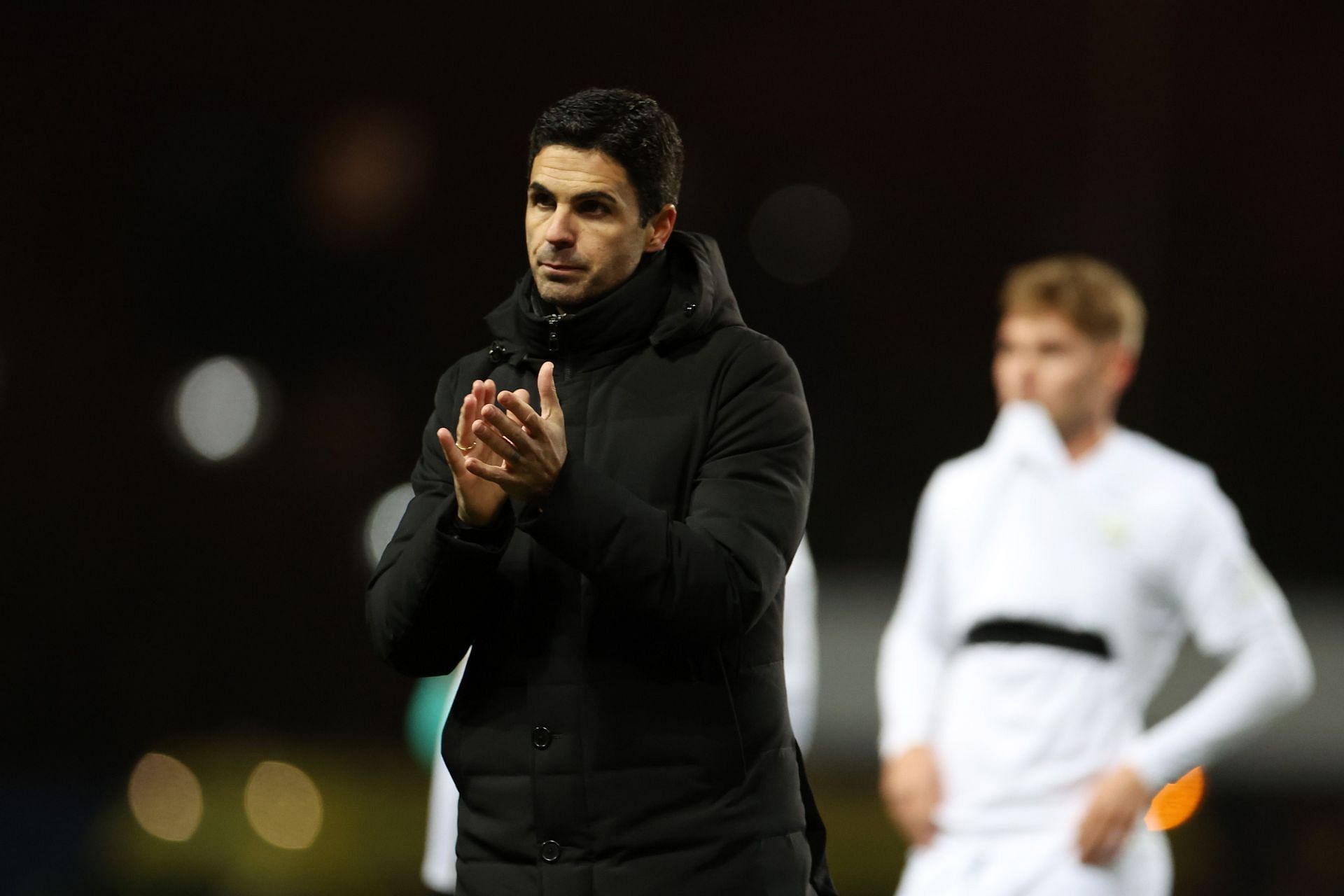 Arsenal are set to return to action on February 4 as Mikel Arteta's side take on Everton in a Premier League away clash. While the Gunners recently suffered a 1-0 defeat to Manchester City in the FA Cup, they have been in fine form in the Premier League.
Out of their past five games, Arteta's side have won four, with their latest being a come-from-behind 3-2 win against Manchester United.
The clash against Everton might also mark the debut of newly-signed Italian midfielder Jorginho. The Gunners snapped up the player for a fee of €12 million from Chelsea.
It will be interesting to see how he fits into the team along with Granit Xhaka, Thomas Partey and Martin Odegaard.
Jorginho recently spoke about the move (h/t Fabrizio Romano):
"Yes, Arteta was a big influence for my transfer — I know that Mikel tried a few times to get me before and it didn't happen, of course not because of my wishes."