Tony Ferguson reacts to loss to Beneil Dariush at UFC 262
Former interim UFC lightweight champion Tony Ferguson posted his first post on social media since losing a unanimous decision to Beneil Dariush in the UFC 262 co-main event.
"El Cucuy" left a laconic message on his Instagram page, apparently hinting that he was not going to give up after another failure.
"UFC 262 -CSO- 🇺🇸🏆🇲🇽 # 👣 I Won't Tap # One. Day Of Reflection ✝️💨🍃" Tony Ferguson wrote.
Let's remind that the defeat to Beneil Dariush was the third in a row for Tony Ferguson. Before that, he lost to Justin Gaethje and Charles Oliveira, while each time the opponents dominated the 37-year-old American, and Justin "The Highlight" Gaethje managed to defeat him early.
Note that after the UFC 262 tournament, the head of the UFC, Dana White, admitted that he was not sure about Ferguson's future.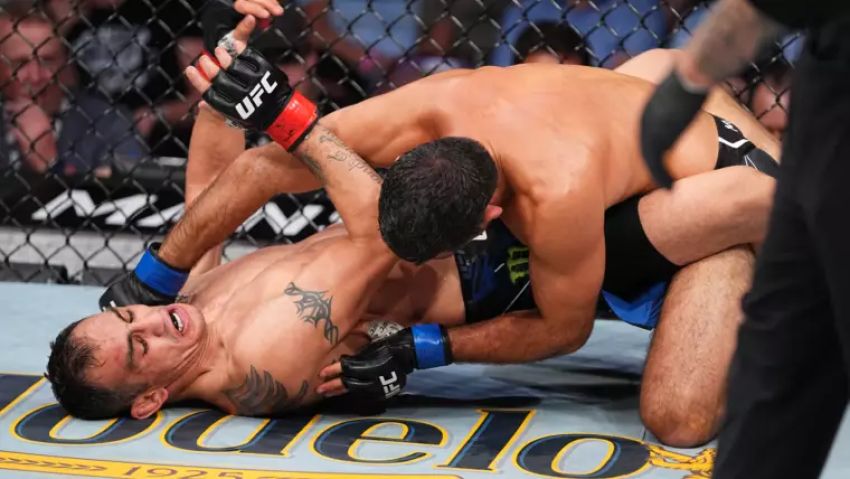 "I hear you. He had a tough three rounds, he couldn't stop the takedown, he couldn't get up from underneath Beneil," White said at the post-fight press conference. "Yeah, he had a tough night so I don't know. We'll see what happens.
"… Time gets us all. … Unfortunately, it's definitely hit Tony."
White did give credit to the toughness and heart Ferguson showed in his defeat, however.
"He's tough as hell, though, man. He was in that heel hook and his ankle definitely popped. His ankle, the rest of the fight, looked like a golf ball. Maybe even a baseball and he kept fighting. There's no quit in that dude. … He's tough."