Tony Ferguson recently did an interview with  Submission Radio. In this talk, "El Cucuy" shared his experience in MMA, his relationship with his opponents, past and future and more.
In this article, you can see some of the best moments of that conversation.
Tony Ferguson unimpressed with Joe Rogan and Daniel Cormier's commentary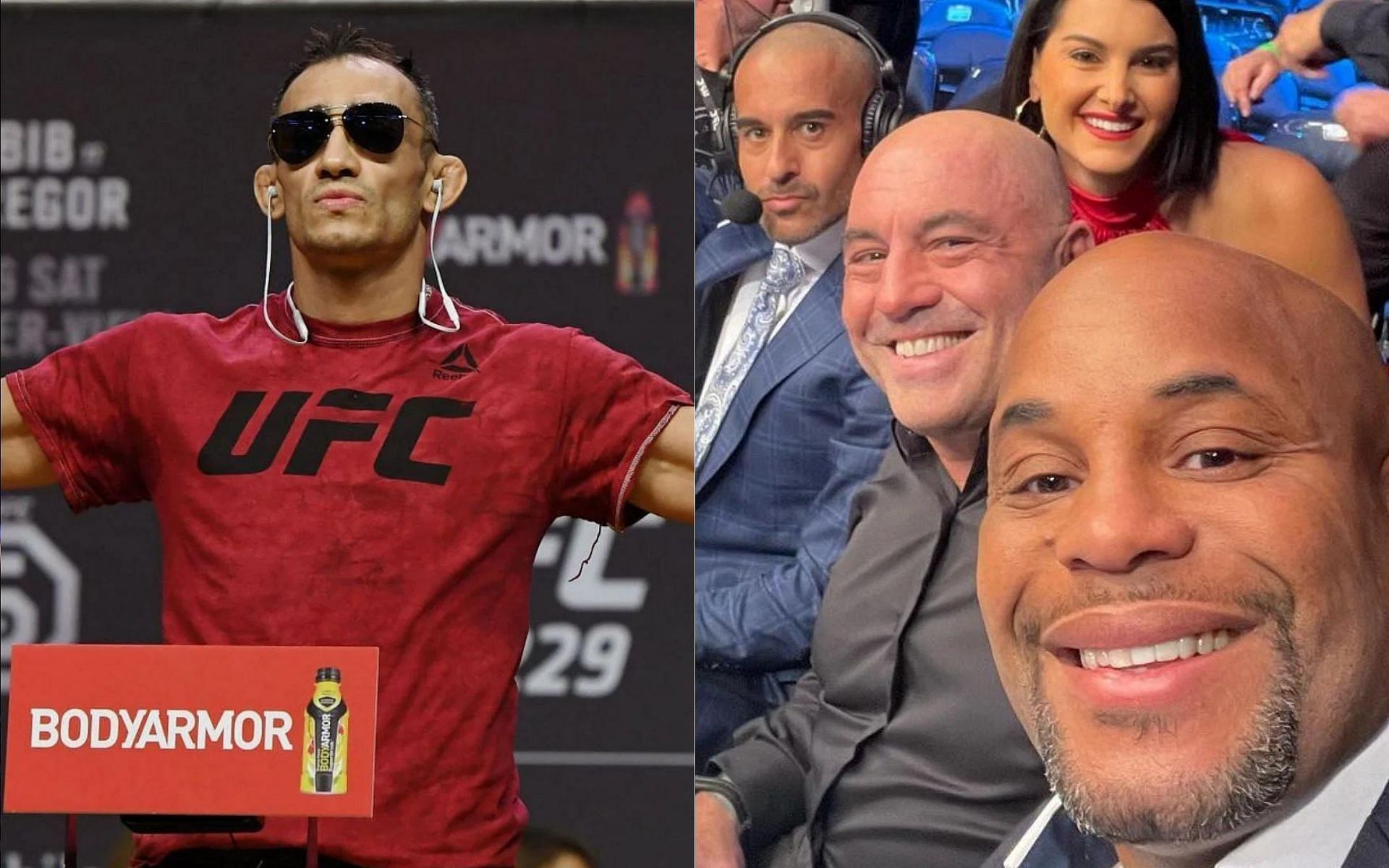 At one point, Ferguson talked about the UFC commentary team and said that although he respected Rogan and 'DC', he was unimpressed with their commentary work. The 38-year-old added that he had declined to appear on Rogan's podcast 'The Joe Rogan Experience':
"I always give props to Jon Anik because he would always kind of speak up for me but they – Cormier and Rogan – don't mind bagging on me. I'm the only person that told Joe 'no' for his podcast. I have my reasons for it but I got a lotta respect for Joe and what he has done for the sport and for himself. But you know, I'm not best friends with him. I don't gotta be best friends with him. Same thing with Cormier."
Tony Ferguson still believes that he is destined to face retired former UFC lightweight champion Khabib Nurmagomedov.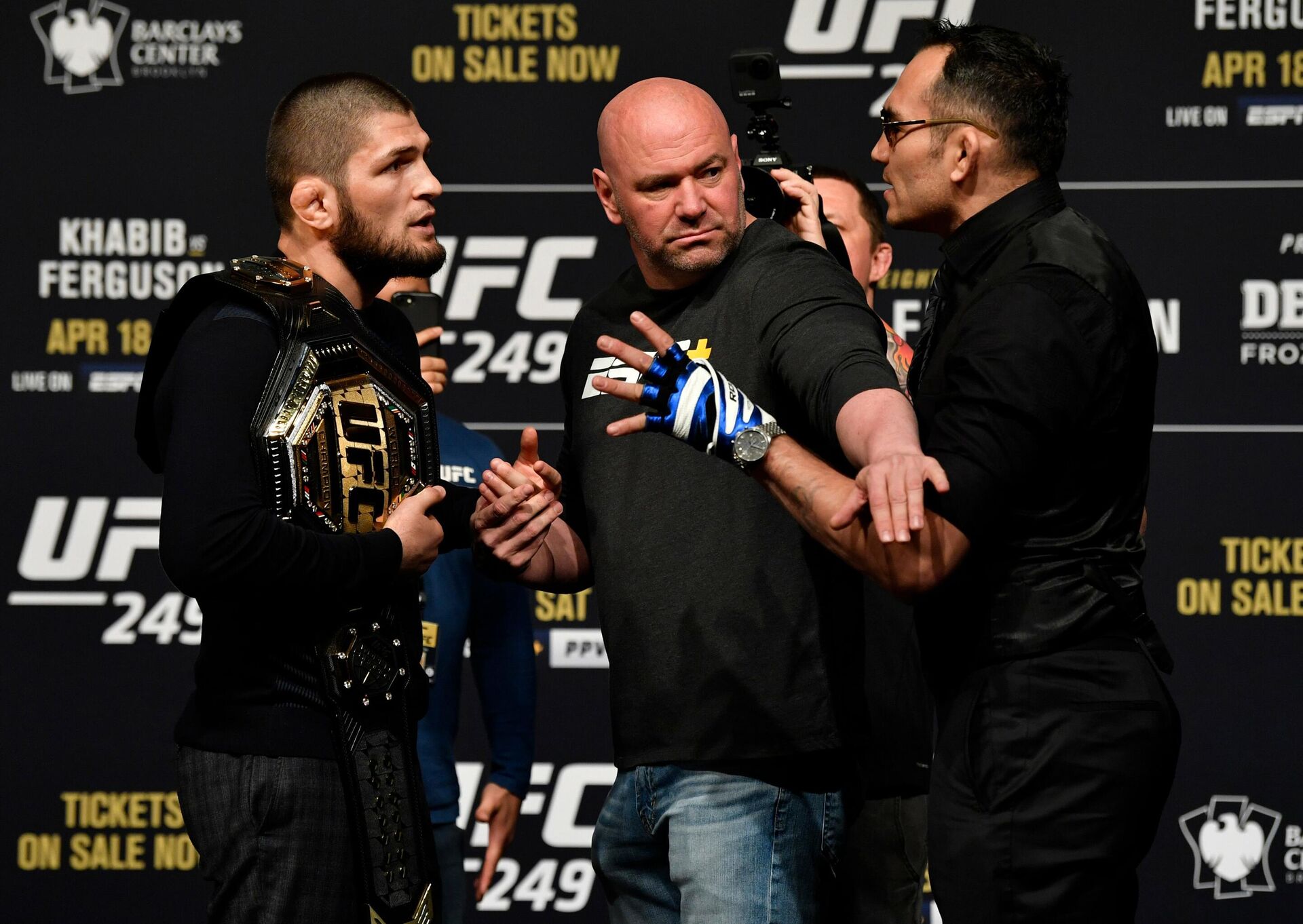 Ferguson couldn't help but continue firing shots at the Dagestani during a this interview, calling him overweight due to his retirement. Ferguson also expressed that he'd like to coach against 'The Eagle' on The Ultimate Fighter now that it seems impossible for their paths to cross inside the octagon.
"Khabib's still fat anyway. Maybe one day. You know what I would like to do, I'd love to coach against him in ultimate fighter. That's what I would really love to do. Absolutely. If we don't fight, I'd love to be able to compete against him with whatever. Wrestling, basketball, soccer, you put your best team together and I'll pick mine. Any kind of sport, you can pick it Khabib and I'll kick your. At the end of the day, his dad said he'd love to see us compete, regardless if that's MMA, it doesn't matter."
Tony Ferguson was on the receiving end of a vicious front kick in the second round against Michael Chandler at UFC 274.
El Cucuy' discussed his loss to Chandler and claimed that he would have retired from the sport if he hadn't fared well during the first five minutes. Here's what Ferguson said:
"If I knew that I didn't have the guns to go, the will to want to go anymore… if I didn't do good in that first round, I would have called it quits. I would say, 'F*** this, I'm retiring, I'll go find something, I'll coach everybody to be at this high level.'"
Tony Ferguson was asked what he thought about Conor McGregor's comments about him and Paradigm Sports.
Tony Ferguson has torn into Conor McGregor and his management team Paradigm Sports.
Tony Ferguson responded after McGregor accused him of constantly changing management, which is why Paradigm Sports no longer represents 'El Cucuy'. Firing back, Ferguson revealed that even Dana White believes he was wronged by Paradigm.
'El Cucuy' said:
"I'm gonna be real, there's a lot of underscore things going on between UFC and Paradigm. They obviously had a lot of insider information that they were sharing between each other. Even Dana said they f****d me over. We're going through some legal things now which is kinda crazy but I can't talk too much about it."
Ferguson further discussed his situation and referred to the Miller-Ayala act once again:
"There's a Miller-Alaya act that says an active agent is not allowed to compete in the same sport as the person you're representing. I would ask my management if McGregor was the owner of the company. They kept straight up lying to me. They lied to me alot… Everyone else is telling me he is, but they're telling me he isnt… There's a lot of things going on and some people are probably gonna get called to court."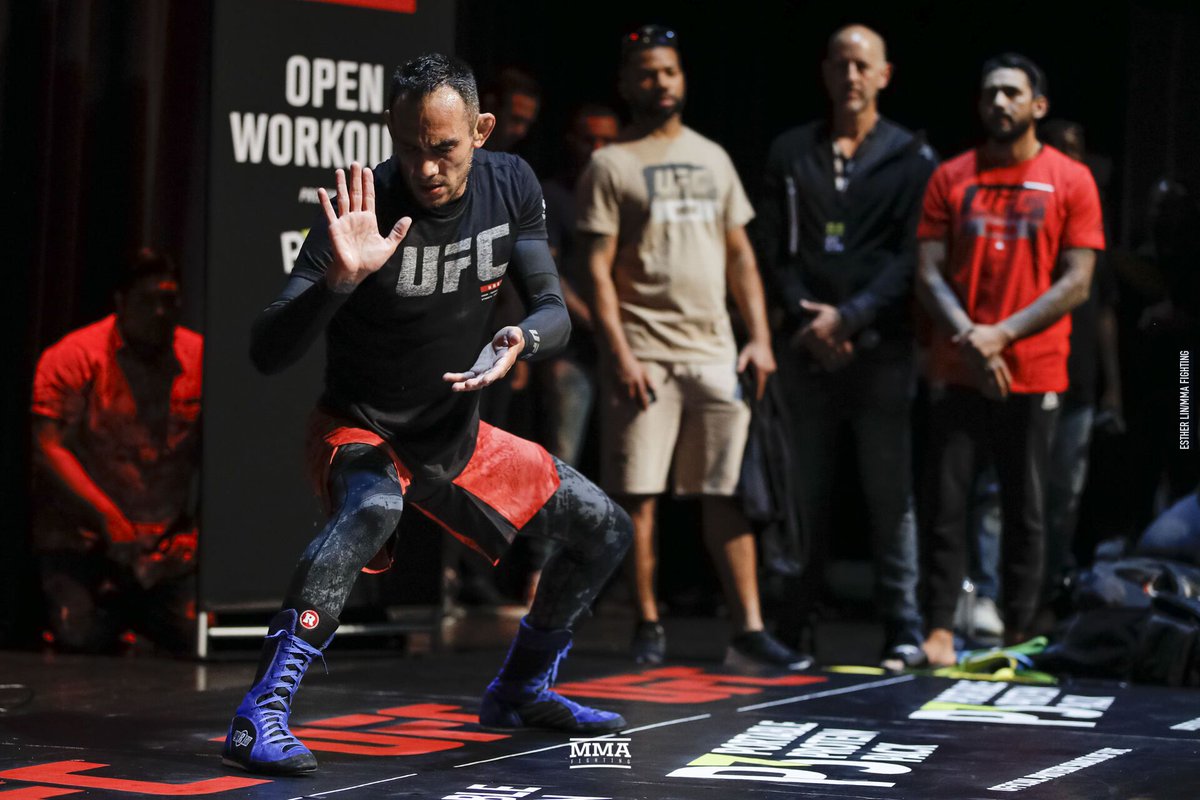 Despite winning the first round on all three judges' scorecards, Ferguson still received his fourth loss in a row. 'El Cucuy' now finds himself exploring new training opportunities to try and return to elite form. During an interview with Submission Radio, the American had this to say about his lack of sparring:
"What I haven't been doing is sparring. I have yet to spar. I haven't f***ing sparred in years. So, I've been doing this without sparring while everybody else has been around a lot of teams… I think it's about d**n time that I found myself a good team and be able to go start sparring again…"
Watch Tony Ferguson's full interview with Submission Radio below: