Tyson Fury trolls Wilder over multiple excuses after their second fight
WBC heavyweight champion Tyson Fury ridiculed Deontay Wilder, who through the court won the right to a third fight with him. On his Twitter page, the British boxer tagged the American and posted an image listing both real and fictitious excuses for the Bronze Bomber after their fight.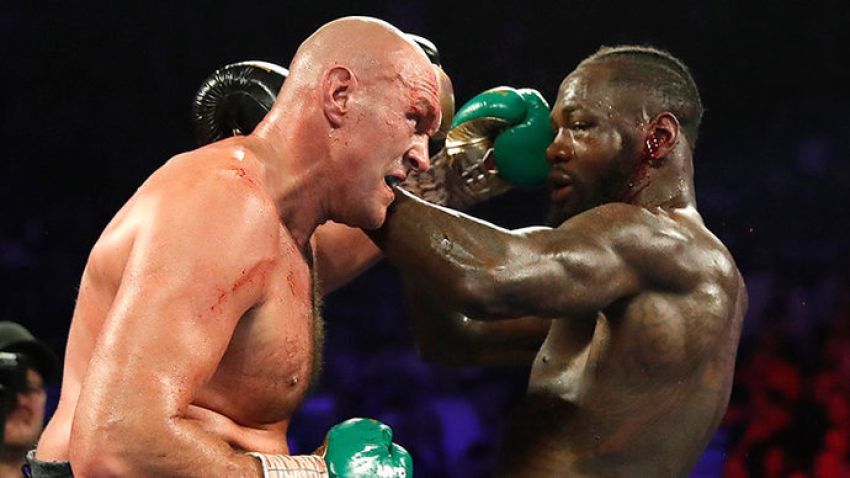 ---
Here's what Tyson Fury posted on the picture:
"No excuses, but:
The suit was too heavy
Fury put something in his gloves
My legs are weak
My water was poisoned
Fury's gloves weren't padded
I had bicep surgery
I was a zombie
Traitor Trainer
Difficulties in the camp
I got an autopsy
I broke my hand
The fight was stopped too early
Andre Dirrell's mistake
The referee did a shit job
Enemies posing as friends
Dent in my head
Items with gloves that look like eggs
Fury oiled up
Ricky Hatton loosened his gloves
I hurt my biceps
I broke my fist
Fury's fist was not wearing a glove
Fury used steroids
Fury used voodoo magic
I had a cold
My food was poisoned "
It became known that referee Daniel Weinstein ruled in favor of American Deontay Wilder in the case concerning the third fight with the WBC heavyweight champion of the British Tyson Fury and the fighters are to fight on September 15th. This was announced by ESPN journalist Mark Kriegel.
Note that just a few days ago, Tyson Fury announced that an agreement had been reached on a unification match with WBO, WBA and IBF champion Anthony Joshua, and the rivals would meet on August 14 in Saudi Arabia.
Recall that the first fight between Fury and Wilder took place on December 1, 2018 and the rivals could not determine the winner. The opponents held a rematch in February 2020, Tyson won by technical knockout in the seventh round.