UFC 264

event is going to be packed with big celebrities according to UFC president Dana White, including former United States President Donald Trump, musician Justin Bieber, and many more.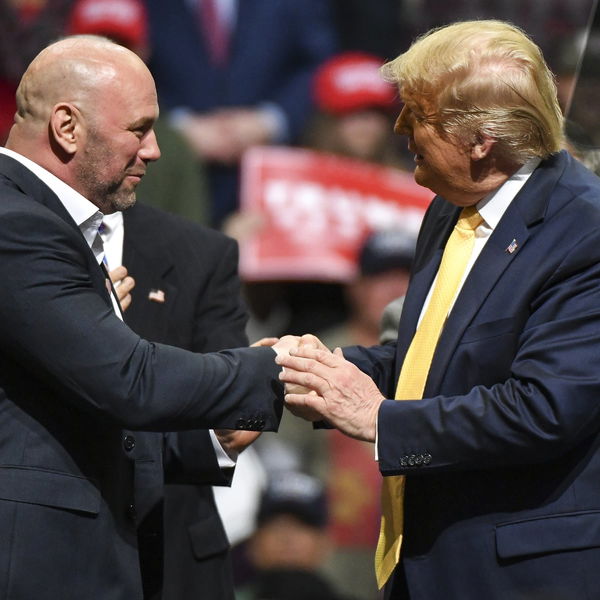 The event has an overwhelming match card with the main event featuring Conor McGregor and Dustin Poirier, who will fight their much anticipated third fight inside a speculated sold-out T-Mobile Arena in Las Vegas.
Dana White spoke with TSN's Aaron Bronsteter on Wednesday and officially stated that Donald Trump would be joining the list of celebrities coming to the arena.
Trump also became the first president to attend a UFC event, back when he was there at UFC 244 watching the main event of Jorge Masvidal and Nate Diaz at Madison Square Garden.
The boss Dana White is pretty confident that the event will break all sorts of records set by UFC since its inception, and with all this star-power attending the show it might just happen.
Punk Rockstar Machine Gun Kelly aka 'MGK', alongside his girlfriend Megan Fox, will also enjoy the main event for the night in Las Vegas.
MGK has always shared his love for MMA, and he and Megan were previously spotted at UFC 260 watching Stipe Miocic fight Francis Ngannou earlier this year.
NFL star Odell Beckham Jr. has always shown his respect towards Conor and really likes his passion for the sport. He will be at the cage side for the trilogy bout, rooting for Conor McGregor.
Many other popular personalities like model Kourtney Kardashian, NBA star Kevin Durant, actor Mel Gibson, comedian Dave Chappelle, drummer Travis Barker, and many others are also going to watch the UFC 264 live from the T-Mobile Arena, Las Vegas.
There's no doubt that the trilogy fight between Conor McGregor and Dustin Poirier has invested the fans across the globe. Not just fight fans but fans from all sports and other genres as well. The arena will be a blast on July 10, with just a few hours remaining for the event celebrities from all around the world are getting tuned in.