This weekend marks one of the biggest MMA events in recent memory, as UFC 285 goes down from Las Vegas' T-Mobile Arena.
UFC 285 features two title fights at the top of the card, including a headliner that pits Jon Jones against Ciryl Gane for the vacant heavyweight title.
With other interesting bouts up and down this event, this one could prove to be one of the biggest shows of 2023 thus far.
Here are the predicted outcomes for UFC 285: Jon Jones vs. Ciryl Gane.
---
#1. UFC heavyweight title: Jon Jones vs. Ciryl Gane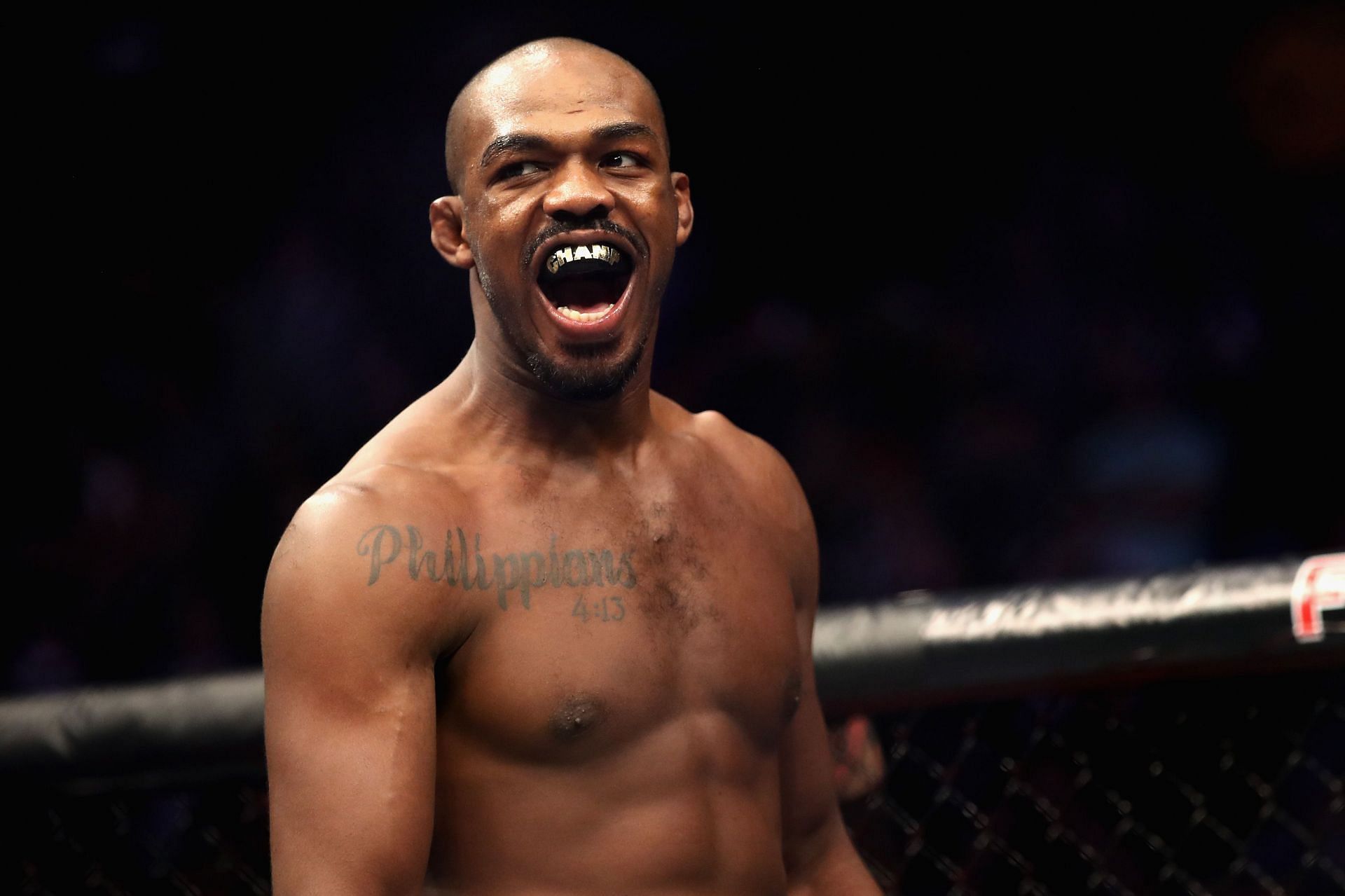 To call this a huge bout would be an understatement. Sure, it's disappointing not to see Francis Ngannou defending the heavyweight title, but as always, the UFC has to move on. In that sense, they've done pretty well.
There's no doubt that Ciryl Gane belongs in this vacant title bout. 'Bon Gamin' has only ever lost to Ngannou during his octagon career and has beaten the likes of Derrick Lewis, Jairzinho Rozenstruik and Tai Tuivasa convincingly.
The X-factor here, though, comes from Jon Jones.
The former light heavyweight champion has never fought as a heavyweight before, and he's been out of action for over three years now. However, at his best, the UFC hasn't seen many better fighters, point blank.
Jones ruled over the light heavyweight division with an iron fist for the majority of the period between 2011 and 2020. He has also never truly lost a fight inside the octagon.
Sure, his positive drug tests put a dampener on his claim to being the greatest fighter of all time, but on sheer talent alone, he's definitely among the best five at worst.
Can he succeed at heavyweight, though, against one of the toughest possible matches for him on paper? It's a fair question.
Jones' success at light heavyweight was based around a number of things. Firstly, standing at 6'4" and possessing an 84.5" reach, he tended to enjoy a huge advantage over his foes in terms of range.
Secondly, his wrestling was ridiculously good, to the point that former Olympian Daniel Cormier couldn't compete with him in that area.
Thirdly, Jones always had underrated toughness and durability. It seemed hard for any of his opponents to hurt him, no matter how hard or cleanly they hit him.
Remarkably, Jones will still have a slight range advantage over Gane. Despite the Frenchman being an inch taller, 'Bones' still has a longer reach.
Whether he can make the most of it, though, is another thing entirely. Gane is a fantastic striker capable of keeping a foe at the end of his punches and kicks. Jones famously struggled with the range of Alexander Gustafsson in 2013, despite enjoying a reach advantage over him.
When you add in the fact that Gane will likely be the hardest hitter that Jones has ever faced – and he may not be as durable as he was when he was fighting more regularly – it's easy to imagine 'Bones' struggling here.
However, Jones still has that fantastic wrestling game, and it's fair to say that 'Bon Gamin' did not look good in that department against Ngannou.
Could he have improved his takedown defense in the year since that bout? Absolutely, but Jones has taken far better wrestlers down with ease before and it's hard to imagine his takedowns failing against Gane.
Overall, a lot here depends on how good Jones looks after such a lengthy absence and how well his body adapts to a heavier weight. If he's physically good, though, then his wrestling should pull him through here despite taking some heavy blows.
The Pick: Jon Jones via decision
---
#2. UFC flyweight title: Valentina Shevchenko vs. Alexa Grasso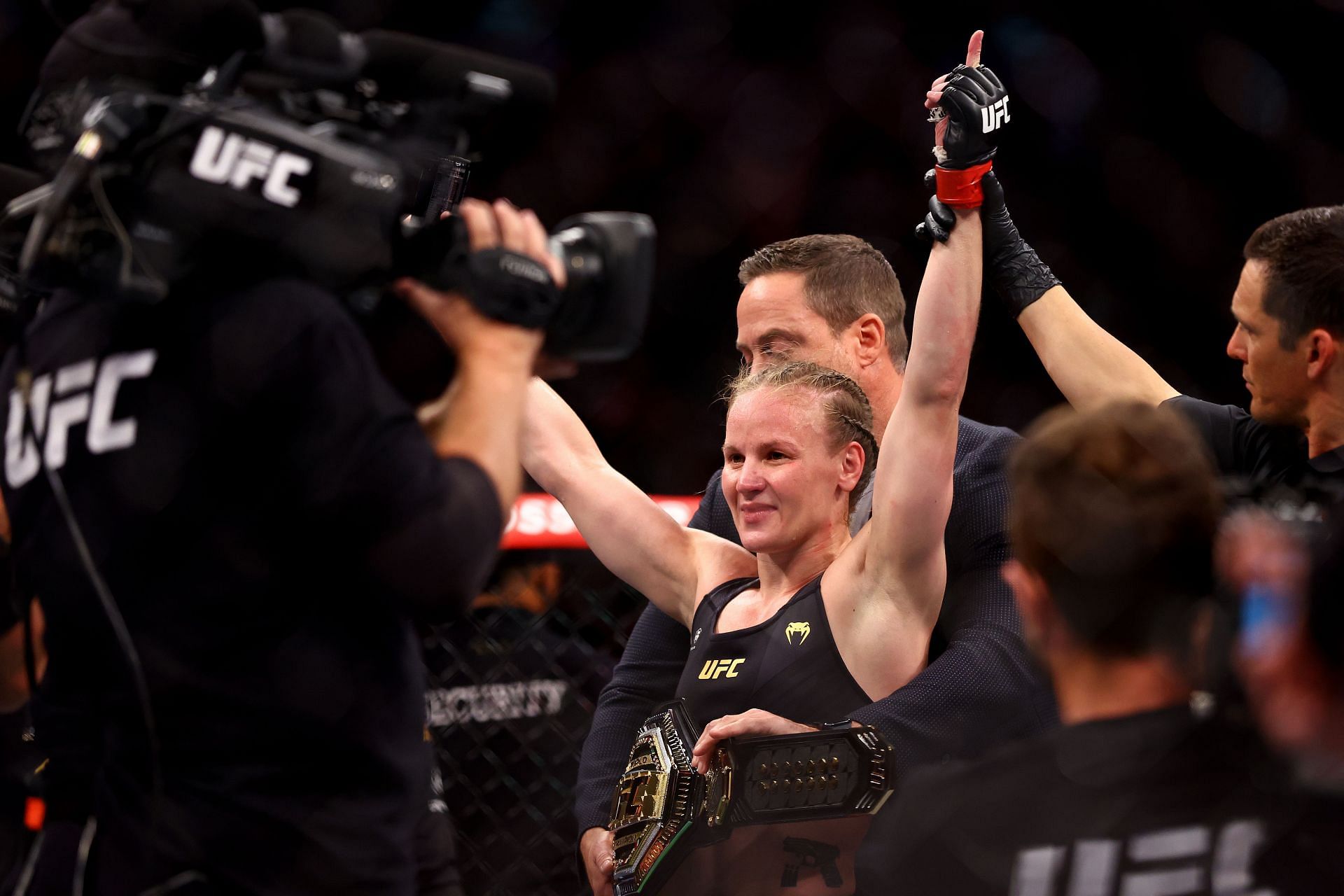 While this doesn't sound like the biggest fight on paper, it could actually be a historic one in some ways. Valentina Shevchenko is already the most-credentialed female fighter in UFC history, with seven defenses of the flyweight title to her name.
A win here would move her onto eight and past former featherweight champion Jose Aldo in the grand scheme of things. At that stage, only three of the true greats – Demetrious Johnson, Anderson Silva and Georges St-Pierre – would have more consecutive defenses to their name.
So can 'Bullet' brush aside the challenge of Alexa Grasso? It might not be as simple as it sounds on paper.
Firstly, it's probably fair to suggest that Grasso, who is ranked at No.6, isn't actually the top contender in the division right now.
It's understandable that she'd be given a shot ahead of former Shevchenko victims like Jessica Andrade and Katlyn Chookagian, but whether she ought to be ahead of Manon Fiorot or Erin Blanchfield is another thing entirely.
Either way, she's got the shot, so can she make the most of it?
The Mexican is definitely a skilled fighter. She's a crisp boxer with fast hands and good combinations. She also does have an improved ground game, even if it cost her fights against Carla Esparza and Tatiana Suarez in the past.
However, if Shevchenko comes in at her best, then it's hard to see Grasso having much success. She doesn't hit as hard as 'Bullet' and isn't as varied a striker. On the ground, you'd give the champion an advantage too.
The only X-factor here is that Shevchenko looked at her most vulnerable in her most recent defense, a split decision win over Taila Santos. So has she reached the end of her prime?
In all honesty, it's doubtful. It's more likely that Santos simply caught her on a bad night and, with her excellent grappling game, she was perhaps a worse match for 'Bullet' than many gave her credit for.
Grasso, on the other hand, seems like a tailor-made opponent for Shevchenko to run right through, re-affirming herself as the top female fighter on the planet right now.
The Pick: Shevchenko via second-round TKO
---
#3. UFC 285: The Main Card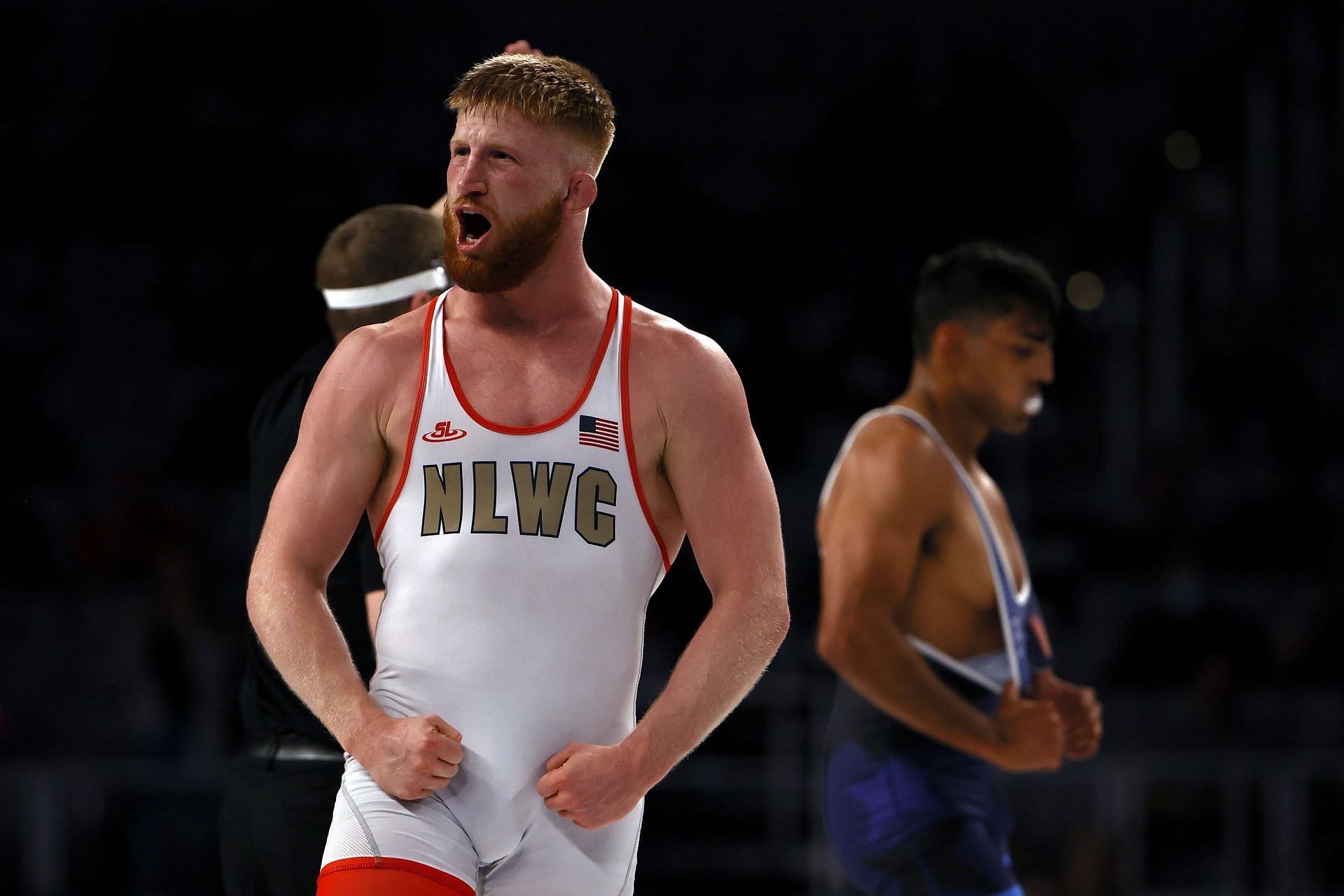 In a welterweight bout, Geoff Neal faces Shavkat Rakhmonov. This one should produce fireworks, as both men are among the wildest and most explosive strikers in the promotion at 170 pounds.
It's arguable that Neal hits with more raw power and also has the biggest win of the two, having knocked out Vicente Luque last year. However, 'Nomad' might be a better-rounded fighter than Neal, and he'll also have a reach advantage, too.
On the feet, this could be a toss-up, but if the bout hits the ground, Rakhmonov almost certainly has the advantage. This one could go either way, but the pick is Rakhmonov via submission.
In a key lightweight clash, Mateusz Gamrot takes on Jalin Turner. Both of these men are ranked in the top 10 at 155 pounds, and so this fight should not be missed.
Who will win? Turner's huge height and reach advantage will be tricky for 'Gamer' to come to terms with, but whether 'The Tarantula' can cope with the Polish fighter on the ground is debatable. More importantly, Gamrot has more experience against higher-level foes under the big spotlight.
This one should be a very tight fight to call, but the pick is Gamrot via decision.
Finally, highly touted prospect Bo Nickal makes his octagon debut against Jamie Pickett in a middleweight bout. Pickett obviously has far more experience than Nickal, as he has more fights in the octagon – six – than 'The Allen Assassin' has point blank.
However, Nickal's wrestling is on another level to basically any other fighter in this division. Pickett, who has four losses in the octagon to his name, isn't likely to cope with it at all.
Stranger things have happened in MMA, of course, but the clear pick is Nickal via submission.
---
#4. UFC 285: The Prelims
Picks in bold
UFC bantamweight bout: Cody Garbrandt vs. Trevin Jones
UFC middleweight bout: Derek Brunson vs. Dricus Du Plessis
UFC flyweight bout: Viviane Araujo vs. Amanda Ribas
UFC middleweight bout: Julian Marquez vs. Marc-Andre Barriault
UFC welterweight bout: Ian Garry vs. Kenan Song
UFC bantamweight bout: Cameron Saaiman vs. Leomana Martinez
UFC strawweight bout: Jessica Penne vs. Tabatha Ricci
UFC bantamweight bout: Da'Mon Blackshear vs. Farid Basharat
UFC lightweight bout: Kamuela Kirk vs. Esteban Ribovics
More: UFC 285
Follow us on Twitter to get regular sports updates.