UFC fans worried that Conor McGregor is showing signs of staphylococcal infection ahead of UFC 264
Conor McGregor and Dustin Poirier will compete for the third time at the UFC 264 event. The highly anticipated fight will be the culmination of the epic rivalry between the two fighters. With less than 2 weeks to go for the fight, both fighters have been training extensively.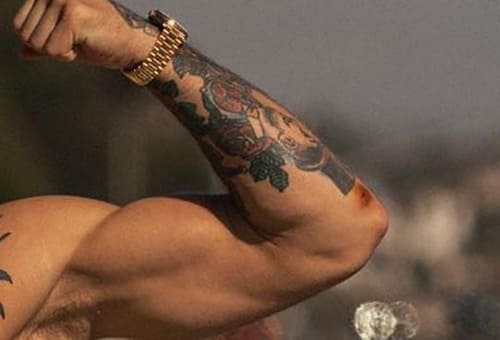 Fans from all over the world are eagerly waiting to watch these two epic fighters compete inside the Octagon. However latest pictures of 'Notorious' have raised concern amongst his fans. In a recent image that McGregor uploaded a mark can be seen near his elbow and that has raised concerns amongst his fans.
People from all around the globe have been speculating whether the sign could mean a staph infection. In the picture, we can see McGregor cycle and work on his stamina. However, the small brown mark on the left of his elbow has left his fans worried.
Since the photos appeared, people have been debating about whether this could be a staph infection. Many think that even if this is a staph infection it is at its later stages and the worst is over. However, there are a few that believe the worst and are worried about the fighter's participation in UFC 264.
What is a Staph Infection, and how can it affect Conor McGregor?
Bacteria that are commonly found on the skin or in the nose cause staph infection. Staph can spread from one person to another and is very contagious. Therefore, the UFC fans were very worried about the mark as recently Louis Smolka had to withdraw from UFC 264 because of a Staph Infection.
A Staph bacteria can easily spread because of cuts, abrasions, and skin-to-skin contact. A staph infection can look like pimples or boils, they may be red, swollen, and very painful.
However, in MacGregor's case, there is a chance that it is not a staph infection at all. As it can easily be a wound from a rug burn, or through heavy hitting. Whether McGregor really does have a staph infection, we do not know. However, one thing is for sure, that if in fact the red spot is because of Staph infection, McGregor's could even be forced to withdraw from the fight.