UFC President Dana White commented on the statement of Khabib Nurmagomedov that he wants to step down as champion, and considers Dustin Poirier a fighter who deserves to be the champion in the lightweight division of the organization.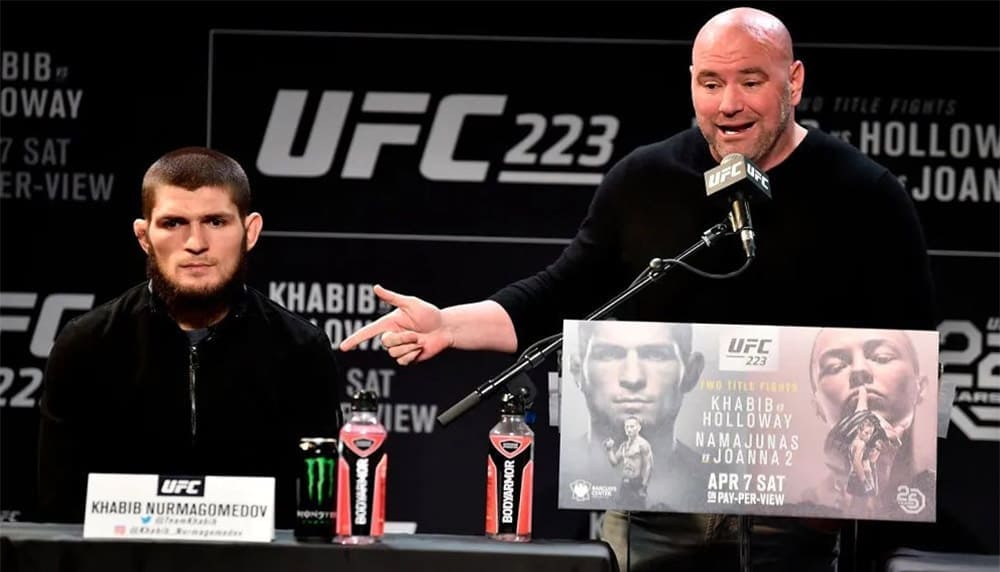 ---
"If we talk about who deserves to be a champion, then, in my opinion, the one who beat everyone else deserves to be the champion. Khabib beat Conor, Khabib destroyed Dustin – it means that at the moment he is this person, he is a champion, "– said the head of the organization Dana White in an interview with Complex. "If you look at the guys who, in quotes," deserve "to be champions, then we have several of them – Poirier, Gaethje, Oliveira, Chandler, and we still have Tony Ferguson and Conor McGregor."
Also, the head of the UFC confirmed the information that soon he will have another meeting with the undefeated Russian fighter, which can clarify the further development of events in the light weight category.
"We are not going to declare the title vacant and play for it. Khabib is our champion. He will come to Vegas, we will have dinner with him, and we will decide what happens next "