Following the controversy with Alex Pereira and his son, current UFC middleweight king Israel Adesanya seems to have embraced the anti-child persona on social media.
'The Last Stylebender' posted a story on Instagram where he was sitting on a flight. In the story, Adesanya mentioned that a child was sitting behind him on the plane. The New Zealander jokingly wrote that if the kid tried to kick his seat from behind, he would retaliate with a strike of his own.
"Kid behind me kicks my seat, Imma kick him."
You can see the screenshot of Adesanya's story below: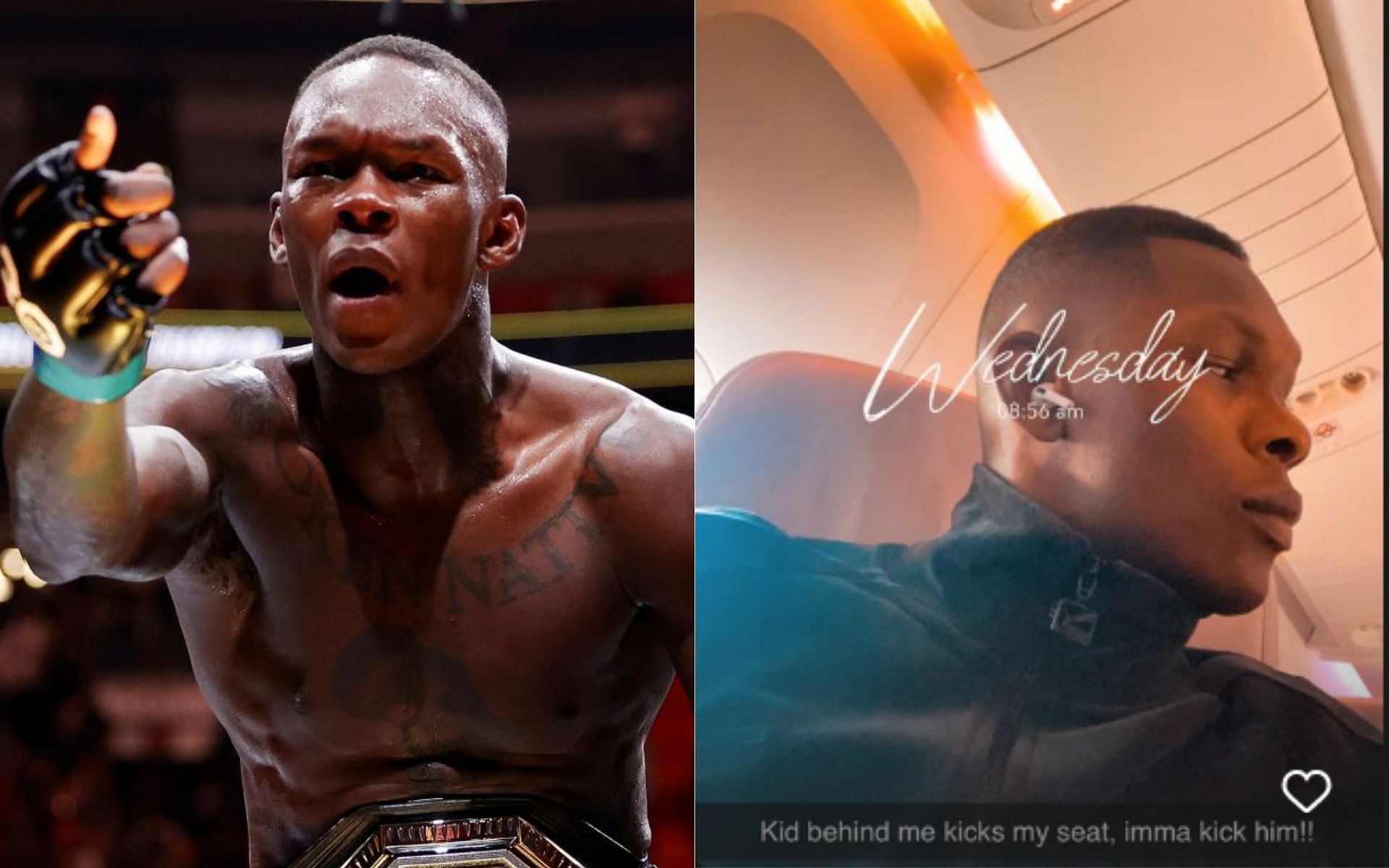 Adesanya's image as someone who allegedly dislikes kids started at UFC 287. Adesanya went up against Alex Pereira in a rematch in April 2023 and knocked him out in the second round of the main event.
After getting his revenge on Pereira and reclaiming his middleweight throne, Adesanya mocked Pereira's son Alessandro in the audience, by pointing at him and then imitating his father's knockout loss inside the octagon.
At the UFC 287 post-fight press conference, Adesanya explained the reasoning behind his actions. 'The Last Stylebender' shared that when the Brazilian knocked him out in their second kickboxing encounter, Pereira's son got in the ring and mocked Adesanya.
"I'm petty. I remember. The first time he knocked me out in Brazil, his son came into the ring and then just started to lie dead next to me," said Adesanya. "I'm like, 'You f****** little a******, I'll whoop your a** if your dad don't do it for you.' I looked for his kid, I pointed at him, and I saw him and I was like, 'Hey, hey, hey,' just to remind him."
Israel Adesanya weighs in on Alex Pereira vs. Jan Blachowicz
After his loss to Israel Adesanya, Alex Pereira has decided to move up and will now compete as a light heavyweight. His first outing at 205 pounds will be against the former UFC light heavyweight champion Jan Blachowicz at UFC 291.
Middleweight king Israel Adesanya recently shared his thoughts on the matchup between Pereira and Blachowicz. Interestingly. they are the only two fighters to defeat 'The Last Stylebender' in MMA.
According to the New Zealander, Blachowicz will get the better of 'Poatan' at UFC 291.
"I think Jan is gonna take him down and just beat him up there. Jan will stand with him for a bit but eventually, just get him to the fence or try to take him down the way he took me down. I don't think he's gonna shoot, so he's either gonna get him to the fence." [20:25 onwards]
Catch Adesanya's comments below: