The newly minted UFC fighter from Russia Albert Duraev spoke about his experience in sparring with the current heavyweight champion Francis Ngannou.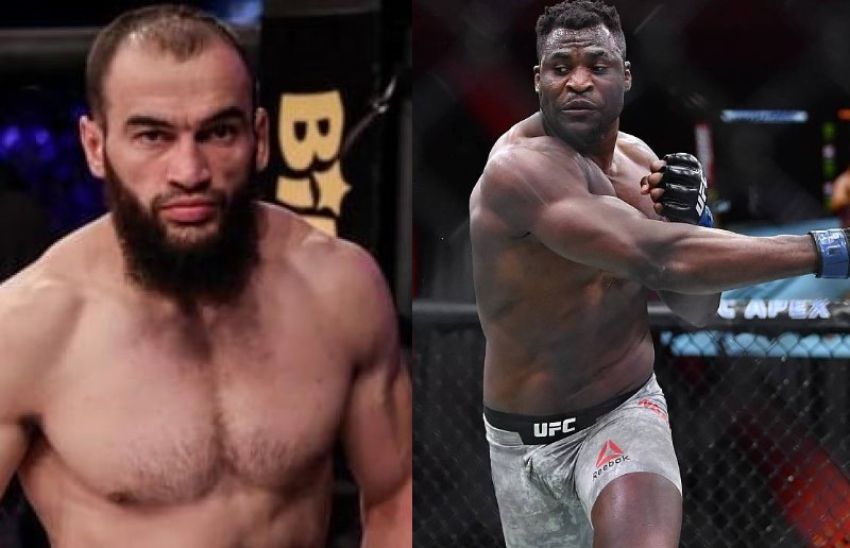 "In short, I paired up with him. I threw myself at his feet, he covered me, then he wanted to take my back, I threw him out of there, and kept him down until the end of the round, " Albert Duraev said in an interview with Igor Lazorin.
"The next day, he came back to me – let's have another round. I avoided him as much as I could, because I was afraid of injuring myself – he is forty kilograms heavier than me – but two or three weeks before my fight, I paired up with him again. I was moving, moving, he threw a low kick to me – my leg flew away from a mine. I raised my hands, and he hit me right in the ribs, put me down-severely injured me.
I couldn't stand in pairs or fight for a week after that. Then he came to me again – I'm already telling him, leave me alone, you traumatized me, I'm small, and you're a big killer. I try not to get up with him in sparring anymore. He is very strong."
Recall that 32-year-old Albert Duraev won the right to compete in the UFC last week, when he won a dominant victory over Brazilian Caio Bittencourt at the Dana White's Contender Series show. At the moment, the Russian has won nine fights in a row, seven of which are ahead of schedule, and is now preparing to make a loud statement in the UFC middle division.