Well-known MMA analyst and ex-UFC fighter

Dan Hardy

believes that

Weili Zhang

is still able to cause problems to the current champion of the lightest women's division of the UFC,

Valentina Shevchenko

.
Zhang (21-2) suffered a first-round TKO at UFC 261 last April in Jacksonville, Florida, with the promotion reportedly "leaning towards" an immediate rematch with the American "Thug".
Whatever happens next, a potential move up to flyweight to challenge some of the top contenders, and even the surging champion Shevchenko, remains on the cards
"[Zhang]'s one of the most interesting opponents, in my opinion, for Shevchenko," MMA analyst and former UFC welterweight title challenger Dan Hardy told the Post. "Purely because I think Zhang Weili carries the power to make a difference.
"With my excitement that I give towards Jessica Andrade, the recklessness in her style is always going to cost her against Shevchenko.But with Zhang Weili you've got the power and the speed as well as the technique and the accuracy. So I think she's got lots of options, I really do."
The 33-year-old "Bullet" Shevchenko (21-3) has looked unstoppable since a move down to flyweight in 2018 – none of her seven opponents have figured out the recipe, with the Kyrgyzstani claiming the vacant title and defending it five times.
"She's powerful for the weight class, for strawweight" Hardy said of Zhang. "If you look at the way she trains, she does a lot of real strong core training, stability training with kettlebells holding positions. If she started to switch to more powerlifting, more plyometrics stuff, that power would transfer very, very easily.
"I also think she's got it physiologically. You can see it in her shoulders and legs that she naturally gains muscle very easily. She'd probably be a great powerlifter as well. I certainly think at flyweight she would be a real force to be reckoned with."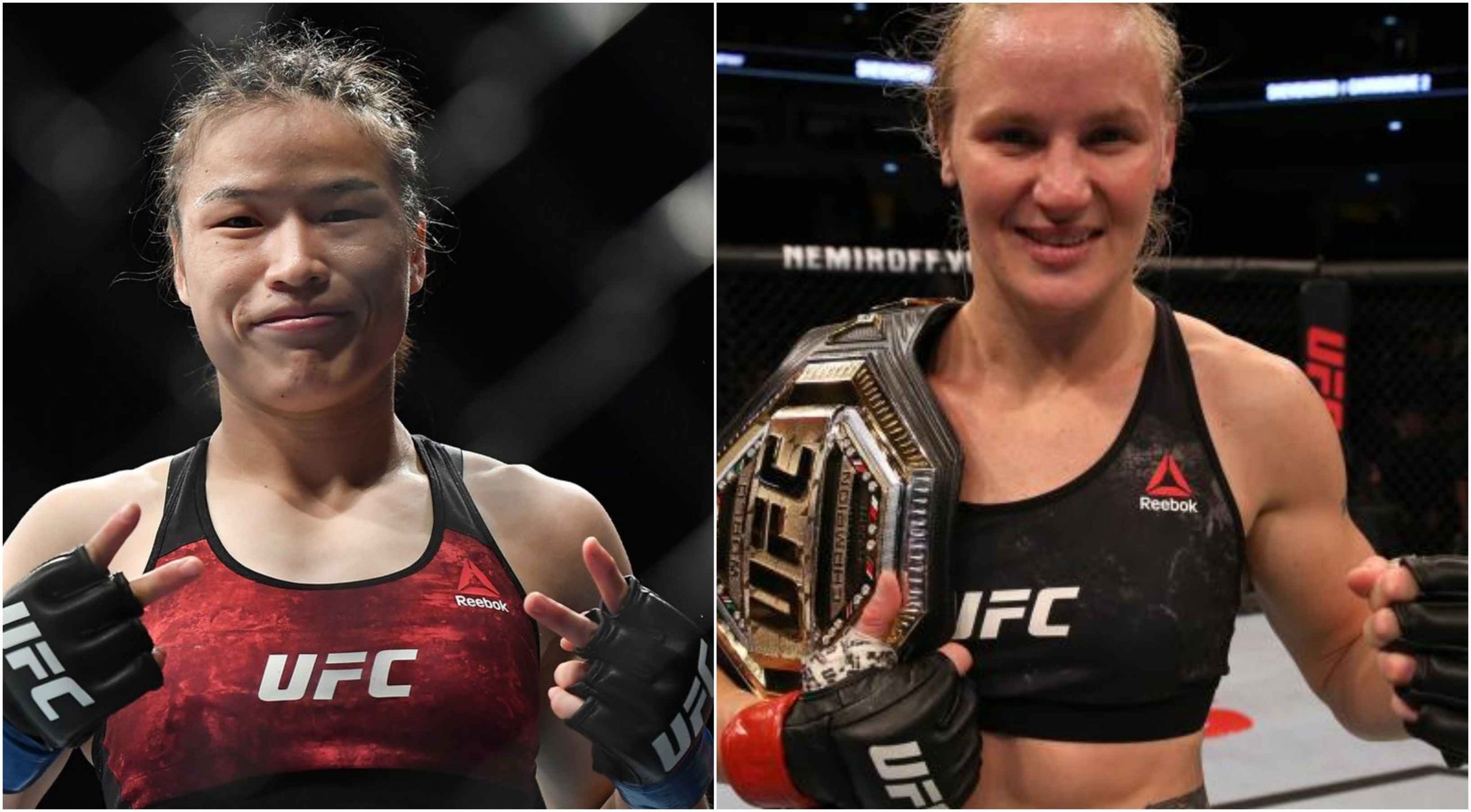 The idea of Zhang clashing with Shevchenko for the 125-pound title is an enticing one, but Hardy believes the 32-year-old Chinese star still has many options at the top of the strawweight division.
---