The UFC president Dana White continues to speak out about disagreements with Francis Ngannou. Francis Ngannou has not entered the octagon since becoming the UFC heavyweight champion. "The Predator" was negotiating a fight with Jon Jones. However, this did not work, as both fighters did not agree to the promotion's terms.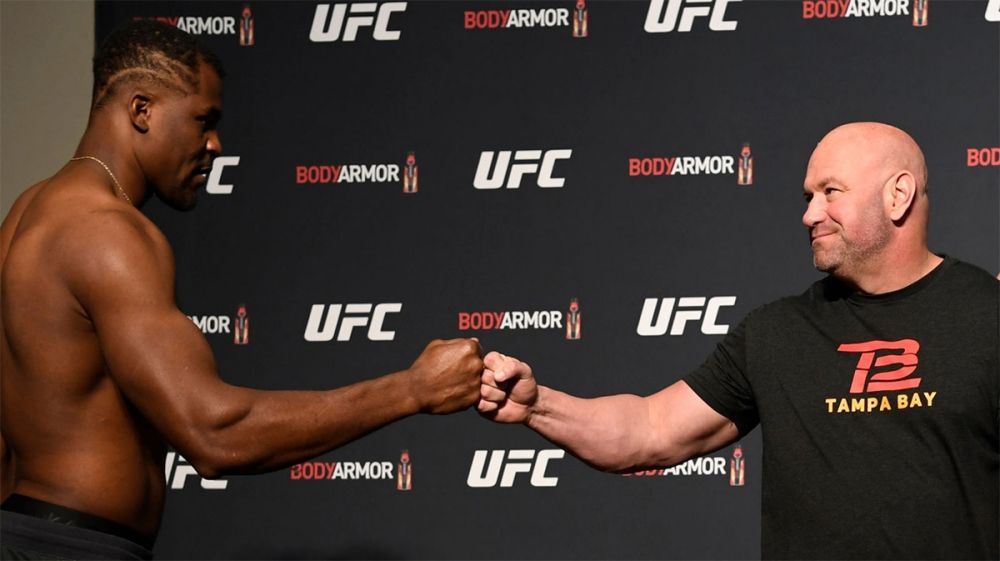 Since then, there has been a tense scene between UFC President Dana White and the heavyweight champion. The latter was supposed to participate in the next title defense match. However, despite the fact that his champion was not injured, the UFC supremo instead scheduled an interim title fight.
While being asked about his situation with Ngannou in a recent interview on Tough Business, Dana White responded,
"I say it every single week. And I say it all the time and I will say it again. I put on fights every Saturday. If you wanna fight, no problem, we'll get you a fight on Saturday. If you don't wanna fight no problem, you can take as much time off as you want."
Dana White ,
"This machine keeps fking rolling, man. And one of the things that a lot of these people think about Francis is I like Francis. Let me think about how to put this. Francis is getting advice from people who aren't very fking bright. Let me put it to you that way and obviously don't know history. It's pretty simple how this all works. But you have to be careful who you get to represent because that's exactly what they do. And it's not like Francis is in any bad position right now. I mean, the guy's the heavyweight champion of the world and there's an interim champion now. And we will face off at some point to unify the title."
All hell broke loose after the promotion organized an interim title fight instead of a fight for the title of Francis Ngannou. Ngannou's manager, Marquel Martin, spoke with Okamoto's Brother and responded to Dana White's decision.
However, the UFC leader did not like it, and he quickly reacted to the tweet. This led to a verbal altercation between the leadership of Ngannou and White.
Although it is not yet clear, White may have had his own reasons for organizing an intermediate fight. However, Ngannou's disapproval of the fight over less pay could have played an important role in influencing White to make this decision.