American mixed martial arts fighter Dominick Cruz criticized UFC management for trying to set up a fight between his compatriots T.J. Dillashaw and the promotion's lightweight champion Aljamain Sterling.
Former UFC bantamweight champion Cruz doesn't want to see T.J. Dillashaw fighting for the belt next.
The UFC's bantamweight champion Aljamain Sterling is coming off a title defense at UFC 273 against Petr Yan last month. Following the win, 'Funk Master' was rumored for a showdown with either Jose Aldo or T.J. Dillashaw.
"(Dana) White believes the judges got it wrong in Sterling vs. Yan, he had it 3-2 for Yan. White thinks that the trilogy with Yan will always be there and thinks that Sterling vs. Dillashaw should be next." – Aaron Bronsteter of TSN shared on Twitter.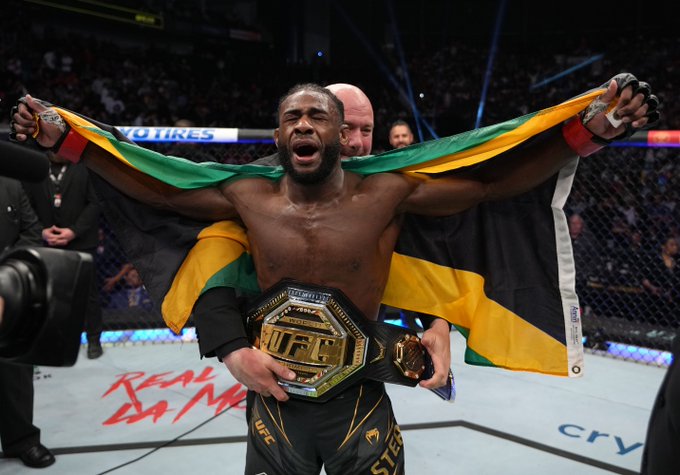 TJ Dillashaw, the promotions for bantamweight champion, tweeted the following shortly after the conclusion of tonight's co-main event.
"Well, well… congrats to @funkmasterMMA, COME GET SOME#ufc273 #easymoney"
"Coming soon! 3X Bantamweight Champ!"
As of now, it's not confirmed who Sterling will face next. However, if Dillashaw receives the shot next, it's sure to be controversial. 'Killashaw' only has one victory since 2018, a win over Cory Sandhagen last July. He spent the better part of that time under suspension from USADA, as he was suspended for using EPO in 2019.
It's safe to say that Dominick Cruz is among those who don't want to see T.J. Dillashaw fighting for a title. The former UFC titleholder discussed his thoughts on the title picture on The MMA Hour with Ariel Helwani. Cruz pointed to Dillashaw's inactivity due to his drug suspension as the reason why he doesn't deserve the shot.
"He was suspended for cheating, so to get a shot after one win, OK, cool. Sounds like a hook-up to me. He got two years off, didn't really lose any money and then just gets right back up in [the title picture]. It's not like he had an easy fight; [Cory] Sandhagen's no joke. But still, one fight? Pedro Munhoz and all these other people that are in the division that have just been competing, competing, competing, it's crazy. But I kind of get it, because when I was laid off for so long with my knee injuries, I came back, fought [Takeya] Mizugaki, blew my knee out again, and came back and got a title shot."
Dominick Cruz continued:
"But I hadn't lost, and I hadn't gotten in trouble for anything – I just blew my knees out. So, it's a little different, and I got my shot that way. But it's showing me that what is dominant in each division is ticket sales and storyline, and the storyline of T.J. Dillashaw, the fact that he cheated, isn't really in that. If anything, it just makes people dislike him more, which will make people tune in. So I think that the storyline is more important for the UFC than anything else to sell tickets than who deserves what."
Dominick Cruz would prefer his tough matchup take place in August or September at a pay-per-view event, not as a headliner of a UFC APEX card where he wouldn't fight in front of a crowd and wouldn't get extra money for fighting a five-round headliner (assuming he was the main event).
"I'd rather fight three rounds on pay-per-view, and go fight Petr Yan," he said.
Several bantamweights have targeted Cruz, looking to leverage his credibility as a former champ to boost their own. He doesn't pay much attention to those. The more important thing is that he's fully ready for a fight.
"I never say no to opponents," he said. "I say no to dates or yes to dates. I don't know who's saying what. I get called out every week. It's really important that I focus on dates. Once I set the date, once I set the opponent, boom, we hit the races. But until then, I've done my whole career as a world champion worrying who's next, who's next, overtraining – that's how you get hurt. You've got to keep it one date at at time, and realistically, the date matters more than your opponent for anybody out there. Pick that date, and if you're the best in the world, you'll beat them."