Eminem and Dana White had a public spat that went viral a while ago. Eminem, arguably the most popular hip-hop star on the planet, slammed the UFC president for his lack of faith in his own fighters and 'Slim Shady' himself.
Eminem and Dana White joined ESPN's SportsCenter before the rap star released his new song 'Higher', which featured a UFC-themed music video.
The essence of the music video was that Eminem is at the top of the music game and like MMA, he finds more room to grow after hitting the brick wall while battling demons and negativity along the way.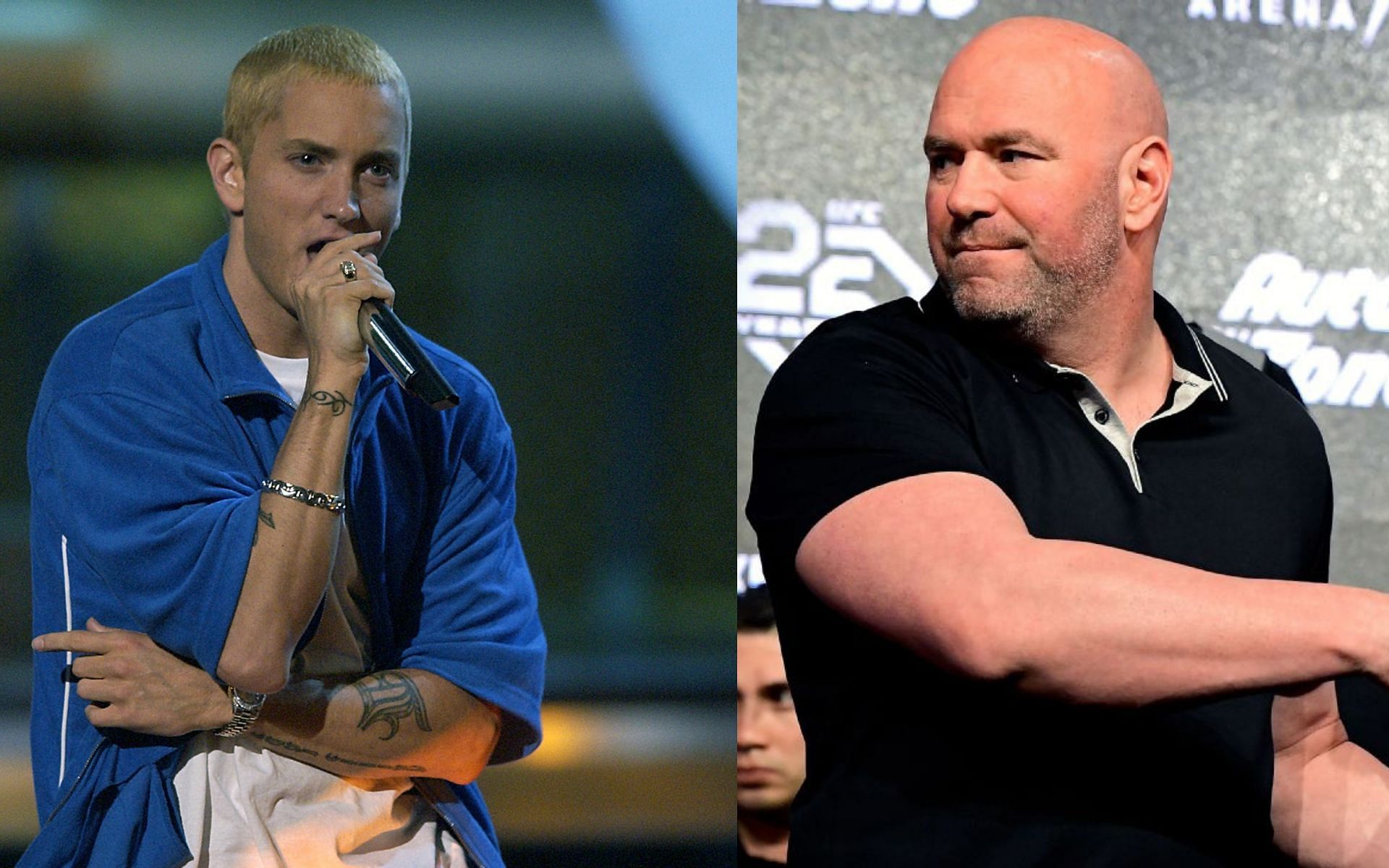 Dana White discredited Eminem's battle with his 'demons' and claimed that the fight will be a tough one for 'Slim Shady' to overcome. The rap star fired back at White, calling the UFC boss 'an a**hole', before storming out of the interview.
"I think that people like you give people like me the fuel that they need to succeed in the first place. I think that the best part about your opinion is that it doesn't matter, and if every fighter had listened to your opinion when you doubted them, you wouldn't have a f*cking league," said Eminem.
Fortunately for the UFC president, the interview was, in fact, a skit that was a part of Eminem's music video "Higher".
His MMA-based music video featured UFC fighters like Israel Adesanya, Max Holloway, Conor McGregor, Dustin Poirier, and Kamaru Usman among others.
 Full Eminem's single 'Higher' below: