American mixed martial arts fighter Jon Jones told what goals he pursues and why he is not very interested in a fight against his compatriot Stipe Miocic.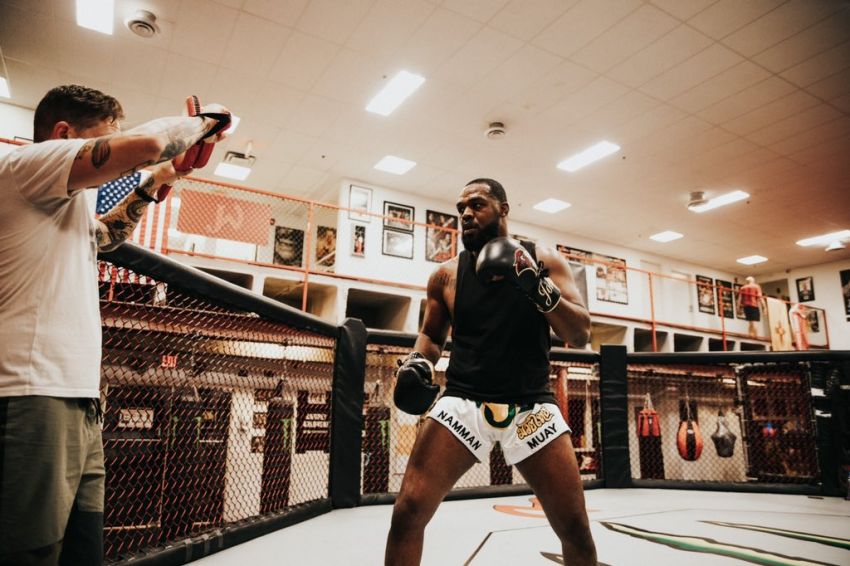 The heavyweight limit is 265 pounds, so the 6-foot-4 Jon Jones would cut those final 5 pounds for weigh-in day. Jones is the greatest champion in the history of the light heavyweight division, weighing in for those bouts at 205 pounds.
Jon Jones has not fought since he retained the UFC light heavyweight title with a win over Dominick Reyes at UFC 247 in February 2020. Jones vacated the belt in August 2020 with an eye toward a move to heavyweight. Since then, the all-time great has been lifting weights and trying to put on pounds in order to be a true heavyweight.
"Going from light heavyweight to heavyweight is like jumping three weight classes," Jones said. "I just want to do it right."
Jones was queued up, it seemed, to fight for the heavyweight title against either Stipe Miocic or Ngannou earlier this year. Ngannou knocked out Miocic to win the belt at UFC 260 in March. But the UFC could not come to terms with Jones on a title bout with Ngannou, which led to Jones hiring prominent boxing promoter Richard Schaefer as his adviser in an effort to close the negotiation gap.
Since then, Gane beat Derrick Lewis to win the interim heavyweight title, setting up a Ngannou vs. Gane bout. Jones said he has heard that bout will take place in January, so he is planning to fight the winner for the undisputed title in the second quarter of 2022.
"I will admit Francis is a bigger one when it comes to the financial side," Jones said. "But it's all good. I want the belt, really. I want the belt, I want big money." Jon Jones told ESPN on Thursday night.
UFC president Dana White said in August that he was interested in doing a bout between Jones and Miocic at heavyweight, which would pit the best fighters in heavyweight and light heavyweight history against one another. Jones said he has interest in that fight, but it would not be his first choice.
"I'm open to the ideas," Jones said. "I've fought for so many years at this point, I'm looking to make as much as money as I can, if I'm being honest. I fight for legacy and I do know that beating Stipe Miocic will be huge for my legacy. Right now, he doesn't have the belt and he's not the most famous heavyweight. I'm looking to just get mainstream America excited about MMA and the heavyweight division. … Big, megafights."
Ngannou vs. Jones for the heavyweight title would be exactly that. It's one of the biggest fights the UFC can put together right now. Jon Jones, though, said it isn't his be-all, end-all.
"I think it would be a really exciting fight, for sure," Jon Jones said ESPN on Thursday night . "Personally, I feel like I've fought guys that are a lot tougher, a lot more skilled and versatile. Better conditioned. But as far as just excitement for the fans, the general public? Yeah, that's gonna be a big fight. Whether it's Francis or Ciryl – whoever it may be – I just want to be a champion again. Well, heavyweight champion. I'm always the champion, but I just want to be the heavyweight champion."