Robert Whittaker says Israel Adesanya has a Big Flaw in his Game and He will exploit it
UFC middleweight contender Robert Whittaker will fight Israel Adesanya at UFC 271. 'The Last Stylebender' successfully got the better of Whittaker in their first fight that took place back at UFC 243 in October 2019 at the Docklands Stadium in Australia. Now 'The Reaper' is looking to make things right and reclaim his title from Adesanya.
With the rematch fast approaching, Whittaker was asked to candidly share his game plan to come out on top at UFC 271.
In conversation with MMA Junkie, he said,
 "I would love to be able to get him on his back… It's no secret that the greatest advantage anyone would have with Izzy is on his back, where he can't use his long arms and long legs to hit you. Am I going to just focus on that? That's anybody's guess, because I can strike with the best of them as well."
"My whole headspace is, utilize the tools and opportunities that I'm given in this fight. If I see takedowns I'll take them. If I see openings to strike, I'll take them… More or less, just a little less of what happened in the first time."
Robert Whittaker vs Israel Adesanya could see a clash of styles
UFC 271 is primed to be the setting of the rematch between arguably the two best middleweights on the planet.
Israel Adesanya displayed precise striking in their first fight and managed to secure a critical knockdown at the end of round one. Moreover, he successfully finished the fight with a devastating shovel-type hook that sent Whittaker to the canvas.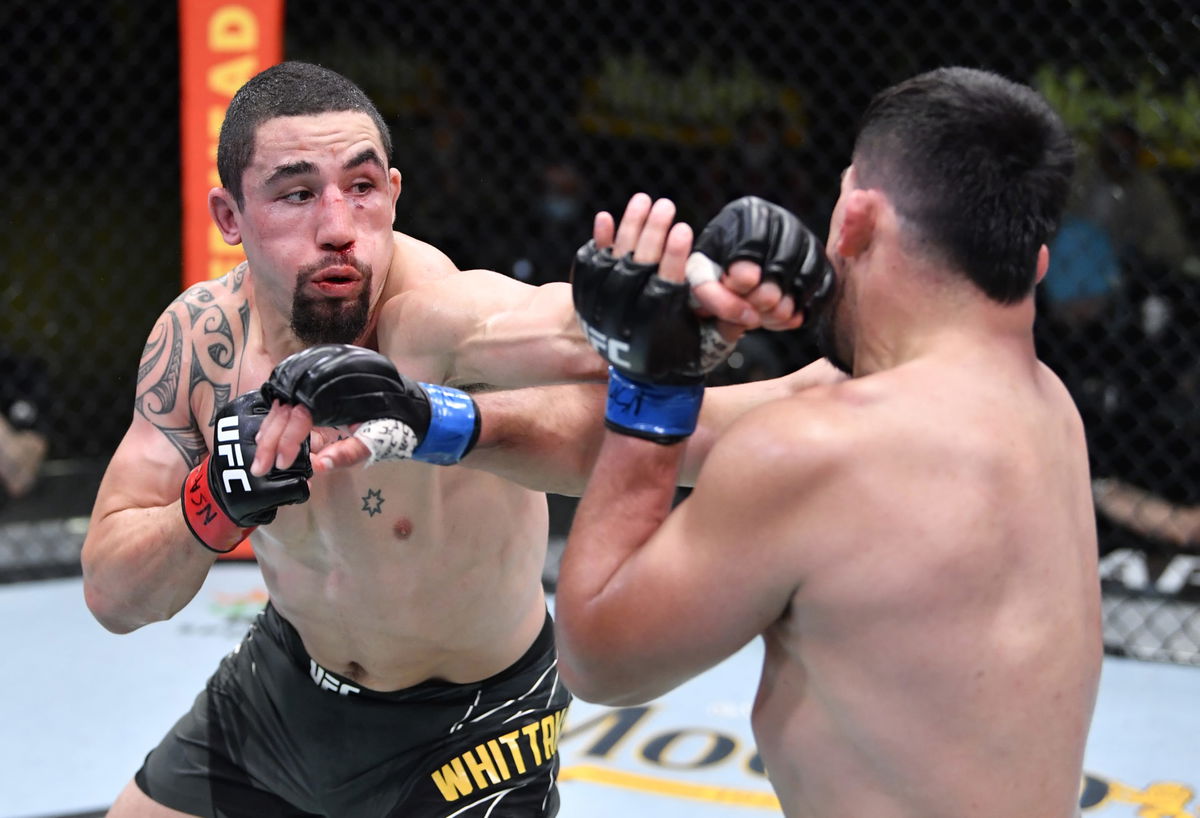 Since losing to Adesanya, Robert Whittaker has outclassed Darren Till, Jared Cannonier, and Kelvin Gastelum. However, none of them are as proficient as the middleweight champion in striking. Hence, 'The Reaper' will look towards takedowns, which Adesanya may now expect.
Adesanya is a consummate professional in his own right, and he will be prepared to face any challenge brought forth by Whittaker. Furthermore, 'The Last Stylebender' has stayed active and has continued to add new elements to his overall game. Fans have undoubtedly highlighted this contest as one to watch out for in 2022.