Promising UFC lightweight fighter Sean O'Malley praised the former champion of his division T. J. Dillashaw for his fight with Cory Sandhagen at UFC on ESPN 27, in which he won by a split decision of the judges.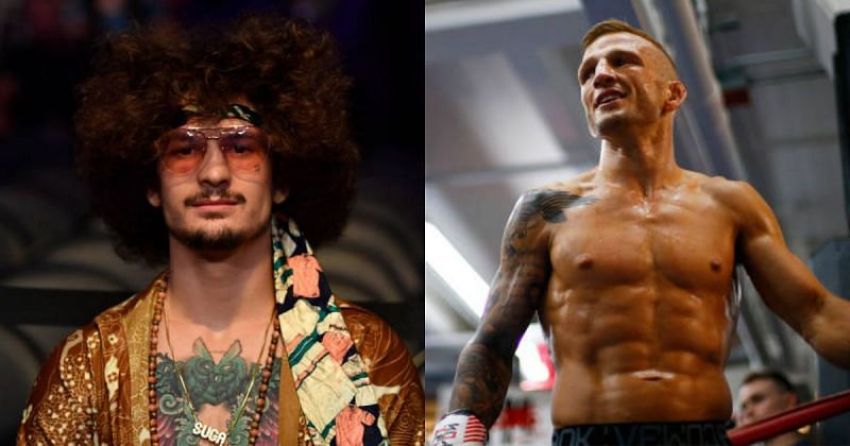 After watching the UFC Vegas 32 headliner, Sean O'Malley is convinced that T.J. Dillashaw didn't need erythropoietin (EPO) to enhance his performance.
The 26-year-old bantamweight said he was highly impressed by the skills that Dillashaw exhibited in his fight against Cory Sandhagen this past weekend.
Dillashaw and Sandhagen competed in a sharply-contested five-round battle inside the UFC Apex. At the end of the fight, it was the 35-year-old veteran who walked away victorious.
In the latest video uploaded to his YouTube channel, Sean O'Malley weighed in on the fight between his fellow bantamweights and shared words of praise for the victor.
"T.J. (Dillashaw) impressed me so much. I guess we should have known he's that good. We even knew he was doing EPO but it doesn't mean that he (lacked) skills… His skills were real and he proved that. He went five (rounds), high-paced, which proves that he doesn't need it (EPO). The fact that he did do it… sucks. He proved that he doesn't need it," said Sean O'Malley.
Commenting on the much-debated outcome of the fight, O'Malley said he understands how close the fight was, and that a win for Sandhagen would have made sense too.