UFC title fight between Kamaru Usman and Gilbert Burns has been officially announced.
The welterweight title fight between Kamaru Usman and Gilbert Burns will be the main event of UFC 258 on February 13. Presumably it will be in Las Vegas or Abu Dhabi.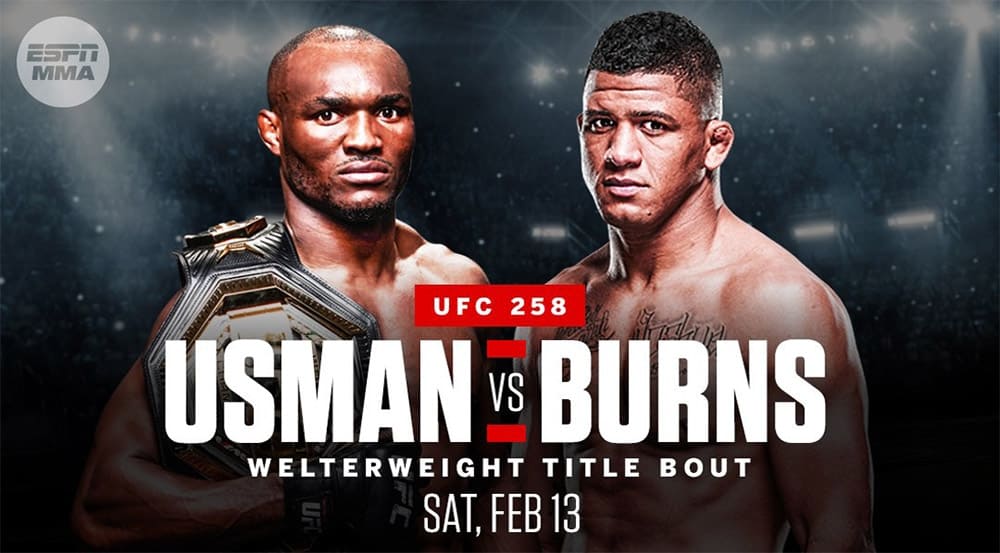 The organization of the match was reported by the resource ESPN, thereby confirming the previous reports of informed sources.
This is the third attempt by the UFC to host this fight. Initially, the fight between Usman and Burns was supposed to lead the UFC 251 tournament in Abu Dhabi in July, however, a week before the event, the Brazilian Burns dropped out of the fight after passing a positive test for coronavirus. And champion Kamaru Usman held a belt defense against Jorge Masvidal, beating the former street fighter by unanimous decision.
After that, Kamaru Usman and Gilbert Burns were announced as headliners for UFC 256 scheduled for December 12, but the fight was canceled again as the champion took longer to prepare.
Recall that Gilbert Burns is leading a streak of six wins, in the last fight by unanimous decision over the former champion Tyron Woodley.
---
Also interesting news: The new date for the fight between Curtis Blaydes and Derrick Lewis has been officially announced.
More news from the world of mma and boxing here. Latest news and videos. Click here
Subscribe our blog below and to our Facebook group UFC, MMA, Boxing, Football, NHL!!! Sports news!!!
Stay up to date with events and new news www.sportsandworld.com
More news: