Khabib Nurmagomedov is undoubtedly one of the most popular MMA fighters in the world. The retired Russian mixed martial artist and former UFC lightweight champion has a remarkable record of 29 wins and 0 losses in his professional career.
However, what sets Khabib apart from his contemporaries is his humble personality and his commitment to his faith and culture.
Khabib retired from the UFC in October 2020 after his victory against Justin Gaethje in Abu Dhabi. Ever since then, Nurmagomedov has made very few public appearances, and it is difficult to catch his glimpse. However, a recent Instagram video starring Nurmagomedov is going viral on the internet.
Khabib Nurmagomedov punches a fan
Recently, a video of Khabib has gone viral on social media, showing an interaction with one of his fans. In the video, Khabib is surrounded by his fans and one of them asks him to punch him.
Instead of immediately dismissing the request, Khabib Nurmagomedov takes a few seconds to talk to the fan. Then, he delivers a quick punch to his stomach.
The fan visibly feels the impact of the punch and briefly goes down on one knee. Soon, he gets up, and Khabib and the fan embrace. Khabib's action of punching the fan has sparked various reactions from his fans. Some believe that he went easy on the fan, while others think that Nurmagomedov created a distraction and then strongly punched the fan. Here are some of the fan reactions:
One said – "That was the most soft punch he made"
Another commented – "That was 23% of khabib's power."
One commented – "Khabib distracted him by talking so that he could not keep his abdominal muscles tight"
Another said – "Imagine how chicken would have felt with Khabibs powerful punch"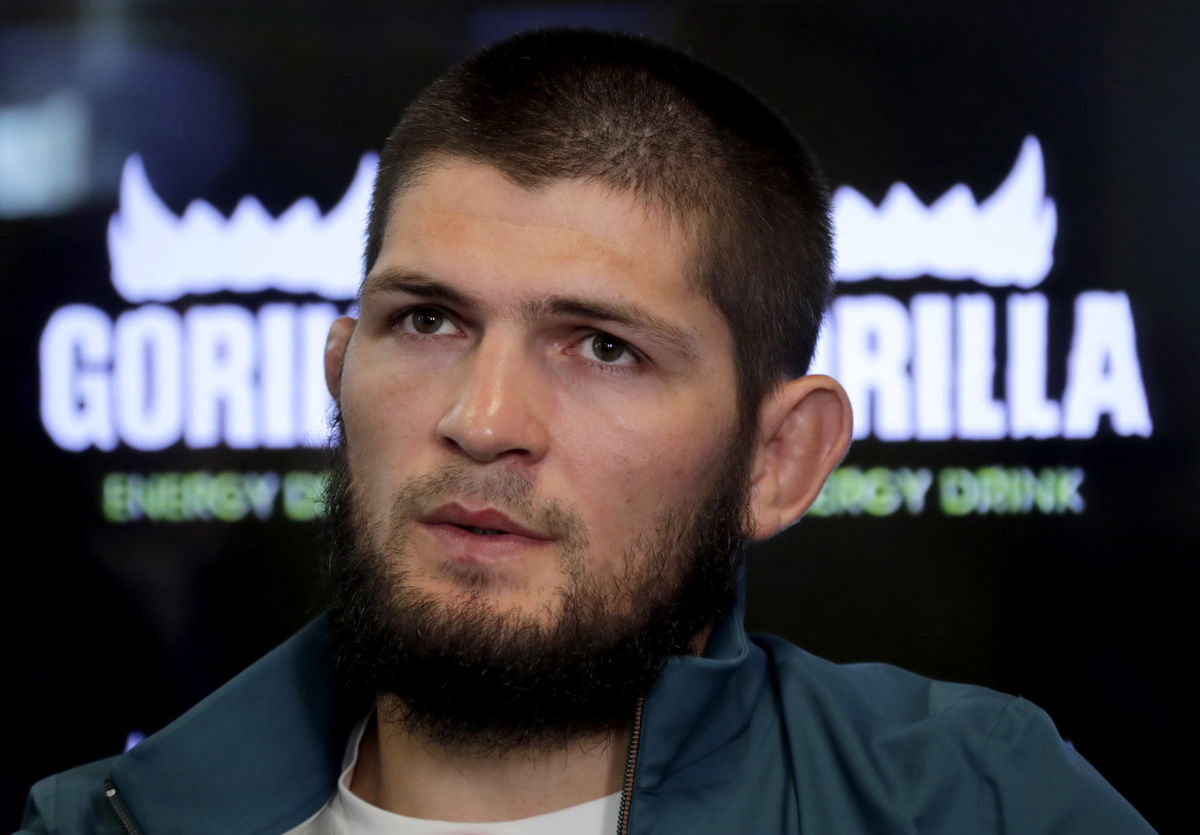 One pointed out – "Not so powerful punch, but a sudden one, so smart from Khabib"
Another one said – "1st step: "create distraction"
One said – "Khabib went easy on him. Imagine he threw everything he has behind that punch and bro wasn't even ready, he would've died!"
The video has more than 45,000 likes on Instagram. It is clear that fans want to see more of Khabib Nurmagomedov in the future. But, the former UFC champion chooses to stay away from the spotlight. What do you think of this video?