Umar Nurmagomedov turned to Sterling about the revenge of Petr Yan.
Promising UFC bantamweight fighter Umar Nurmagomedov, who is the cousin of the best pound-for-pound fighter Khabib Nurmagomedov, has turned to reigning 135-pound champion Aljamain Sterling. Umar said that he hopes to see the American revenge against Petr Yan soon.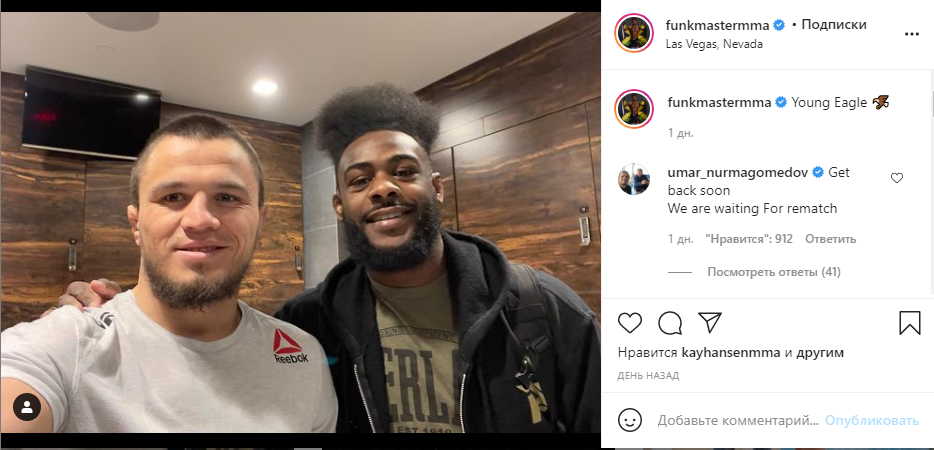 The other day Sterling posted on his Instagram a joint photo with Umar, calling the Dagestani "Young Eagle", thereby hinting that he is continuing Khabib's legacy. After some time, Umar left a comment under this post, in which he expressed his desire to see a rematch with Petr Yan as soon as possible.
"Get back soon. We are waiting For rematch," wrote Umar Nurmagomedov.
Sterling won the bantamweight belt in a fight with ex-champion Petr Yan, who, not knowing the rules of the UFC, inflicted a prohibited knee blow on the American in the head and was disqualified.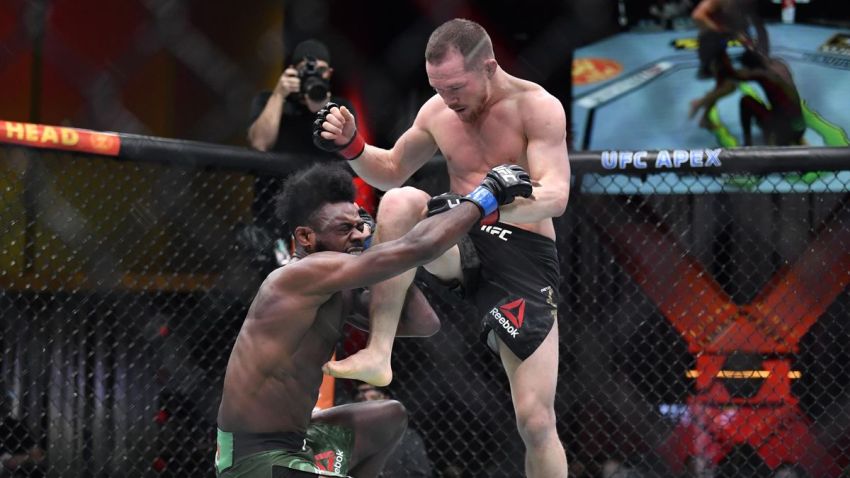 Umar Nurmagomedov competes in the same weight category with Sterling, and has already held his first fight under the auspices of the UFC, having won an early victory over a fighter from Kazakhstan Sergey Morozov.