Vicente Luque believes he can overtake Leon Edwards in the championship race
Brazilian mixed martial artist Vicente Luque believes that the victory over American Michael Chiesa deserved a championship fight. According to Vicente, he may well meet with the UFC welterweight champion Kamaru Usman of Nigeria earlier than the Briton Leon Edwards.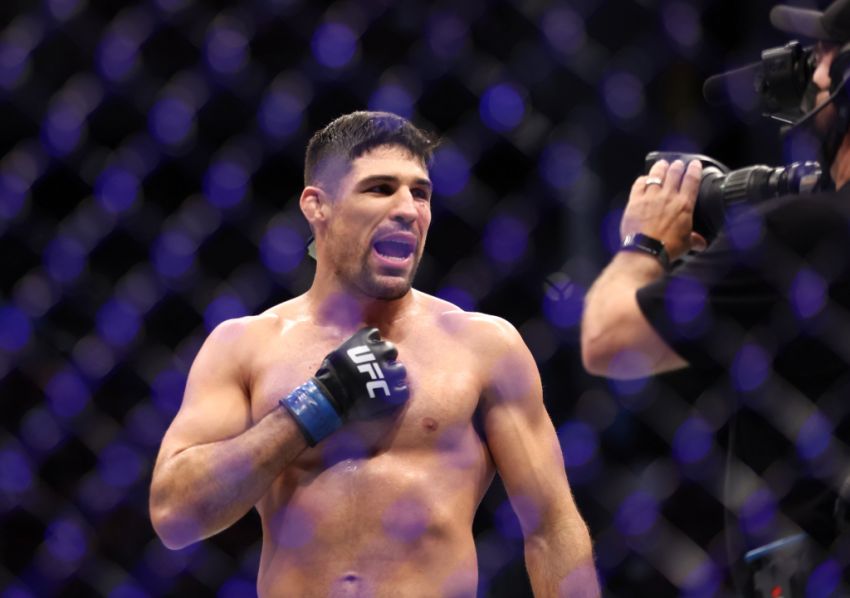 ---
"It feels great, especially getting a finish over a guy like Chiesa – a great grappler, a guy known for his grappling, known for his fighting style. The top of the division is filled with good grapplers, and I'm showing them I'm ready for that as well. I'm also a good grappler – I'm ready to hang there. Plus, I've got my striking." – Vicente Luque said.
"I don't know if I do deserve a title shot over Leon Edwards. I just know that I'm one of the most, if not the most exciting welterweight right now. I'm showing everybody what I can do. I finish every single fight. My fights are exciting. And for that reason, I think I do deserve a title fight. I'm the only guy up there in the top five that hasn't fought the champion, that hasn't challenge Kamaru Usman for a fight. He still has a fight ahead of him against Colby Covington, but I believe he'll win that fight. If he does, I think I would be a great challenge."