Adriano Moraes knocks out Demetrious Johnson on ONE on TNT 1. Video
Disclosure: This post contains affiliate links. If you buy or sign-up through one of those links, you won't pay a penny more but we'll get a small commission that helps me in running this blog. Read the Disclosure page.
The ONE on TNT 1 tournament ended at the Singapore Indoor Stadium in Singapore, in the main event of which the ONE Championship bantamweight champion Brazilian Adriano Moraes and American Demetrious Johnson met.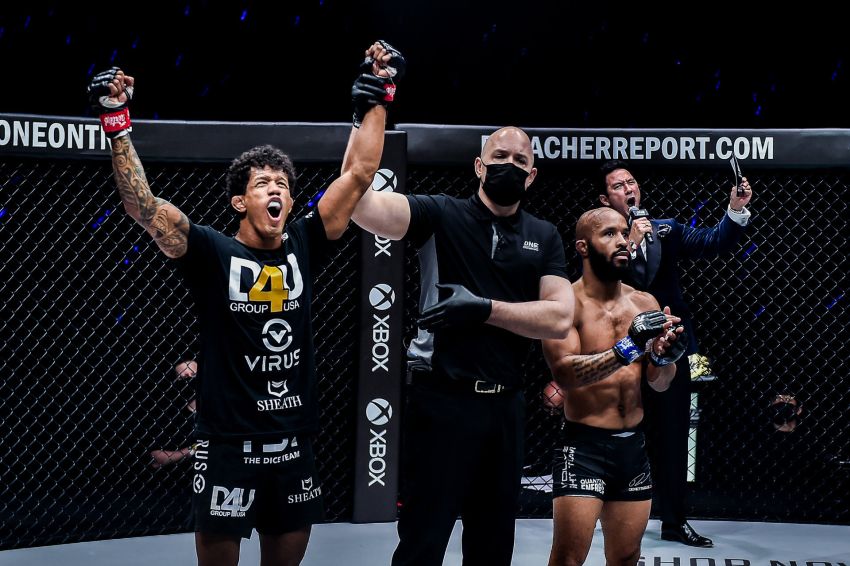 The fighters began the duel briskly, not hesitating to exchange blows. Demetrious Johnson tried to get closer to the opponent, to move the fight to the ground or to push the opponent to the net. While in the clinch, Demetrious Johnson was more active, but missed unnecessary punches on the way out.
In the second round, the tactics of the opponents did not change, but Adriano Moraes, when Demetrious Johnson approached, tried to break through the oncoming knee blow. Nevertheless, during one of the American's attacks, Adriano Moraes managed to catch his opponent with a left uppercut. Demetrious Johnson collapsed on the cage flooring and immediately tried to jump to his feet, but Adriano Moraes knocked out his opponent with a knee in the head.