Bellator 260: Undefeated Ukrainian fighter Yaroslav Amosov became the new Bellator welterweight champion, defeating the current title holder, Douglas Lima, in a dominant style.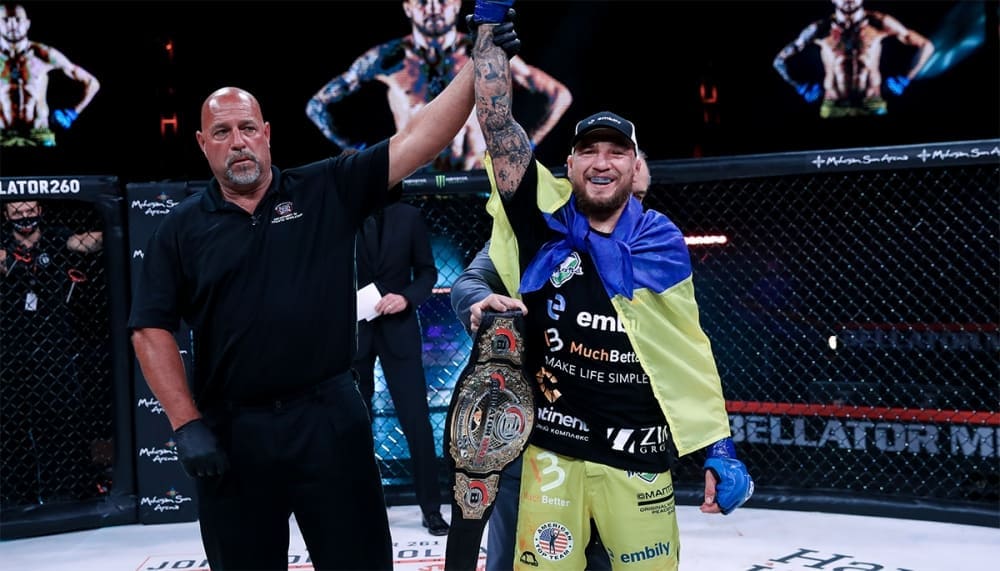 The fight, which became the main event of Bellator 260, went the entire distance, following the results of five rounds of which all the judges gave the victory to Amosov twice by unanimous decision with a score of 50-45 and 49-46.
Most of the match, the Ukrainian controlled the Brazilian in the stalls, while in the stand Amosov competently moved and broke the distance, thereby not allowing the champion, who looked frankly passive and discouraged, to realize his advantage in striking technique.
Bellator 260 Results
The only dangerous moment for Amosov was an attempt by Douglas Lima at the end of the fight to hold the elbow lever, however, the Kievan defended himself competently and did not allow the Brazilian to finish the move.
In the second most important event of the event, Jamaican-born Jason Jackson extended his winning streak in Bellator to five matches, winning by unanimous decision against Briton Paul Daley.
Like Amosov, Jackson dominated the opponent in the parterre, taking the victory with a score of 30-27 three times at the end of three rounds.
Among the other results of the event, we note another early victory of the American featherweight Aaron Pico, who finished with an anaconda choke in the third round of the Briton Aiden Lee, as well as the successful performance of the Russian Marina Mokhnatkina, who defeated the American Amanda Bell by unanimous decision.