The head of Matchroom Boxing, Eddie Hearn, joined the criticism of the fight between Vitor Belfort and Evander Holyfield, which ended with an early defeat of the legendary boxer in the first round.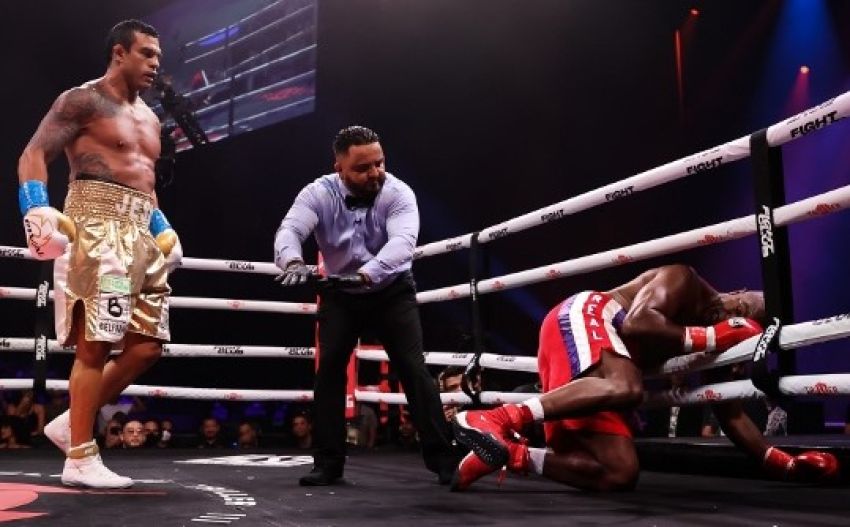 The 58-year-old Holyfield, a former undisputed heavyweight champion, stepped in on a week's notice.
Belfort, a former UFC champion, was scheduled to face Oscar De La Hoya – who withdrew from the bout after testing positive for COVID-19.
The California State Athletic Commission refused to sanction Holyfield-Belfort. The situation forced Triller, who produced the event, to move the card to Florida.
Holyfield had been inactive since 2011.
He seemed to be in slow motion when the fight began, with Belfort going for blood from the start. Holyfield nearly went through the ropes while attempting to land a wild punch.
Belfort scored a knockdown after landing a combination. He then unloaded with nearly 20 unanswered shots, as Holyfield simply covered up, and the referee wisely stepped in to stop the fight in the first round.
Eddie Hearn was shocked Holyfield vs. Belfort was allowed to move forward in Florida.
"YouTube boxing is one thing, I don't mind what Jake Paul's doing. I respect what Jake Paul is doing because one, he's putting the work in. Two, he's not fighting boxing-based fighters," Eddie Hearn told The DAZN Boxing Show.
"And three, he's promoting the shows, it's different. Holyfield is not a young YouTuber in a training camp, going out and fighting an MMA guy. This is a guy that is not medically fit to have a fight. For the commission, who we worked with in Florida before, to allow that to happen?
"I'll tell you right now, there is absolutely no way the British Boxing Board of Control would even consider allowing that fight to happen. They could have done six rounds. What we saw, it actually disgusted me."