Charles Oliveira on the fight with Dustin Poirier: "It will be a war"
The UFC lightweight champion, Brazilian

Charles Oliveira

, shared his expectations from the fight with American

Dustin Poirier

. According to Charles, he considers Dustin a strong opponent, but himself a more perfect fighter.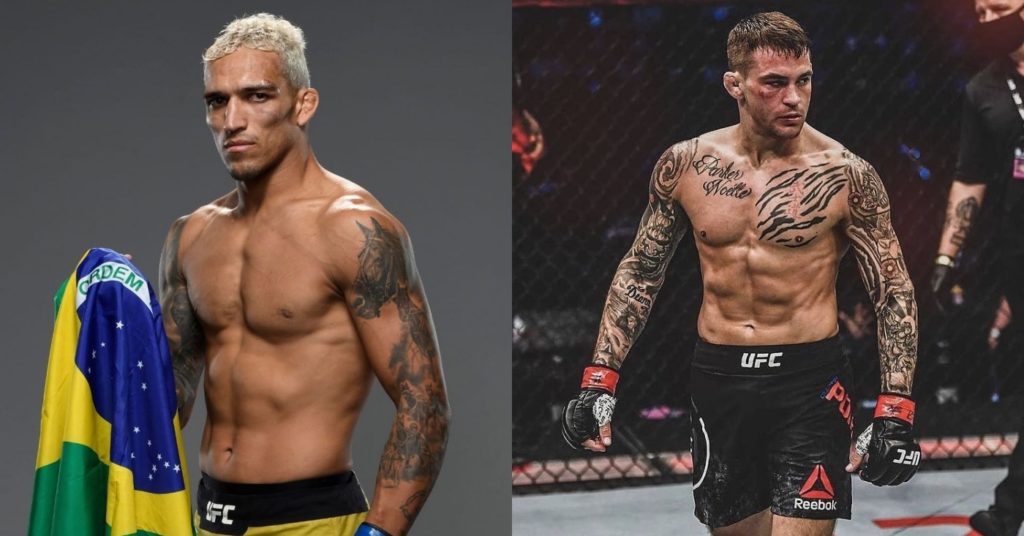 Poirier won via doctor stoppage when McGregor stepped awkwardly and broke his leg toward the end of the first round of their bout at the T-Mobile Arena in Las Vegas on Saturday night. Prior to the injury, Poirier had impressed Oliveira by asserting his will from top position, dominance that was evident by a pair of 10-8 scorecards that were submitted in his favor.
"I tought Conor was favorite until the second round," Oliveira told Sherdog.com. "From the third on, I thought Poirier would take it. But Dustin impressed me a lot, always walking forward, showing a great ground-and-pound game. When Conor stood up, he was already tired when the injury happened."
Oliveira anticipates that his championship fight with Poirier will be scheduled for December. "Do Bronx" doesn't expect his strategy to stray much from the approach he adopted against Michael Chandler at UFC 262 in May.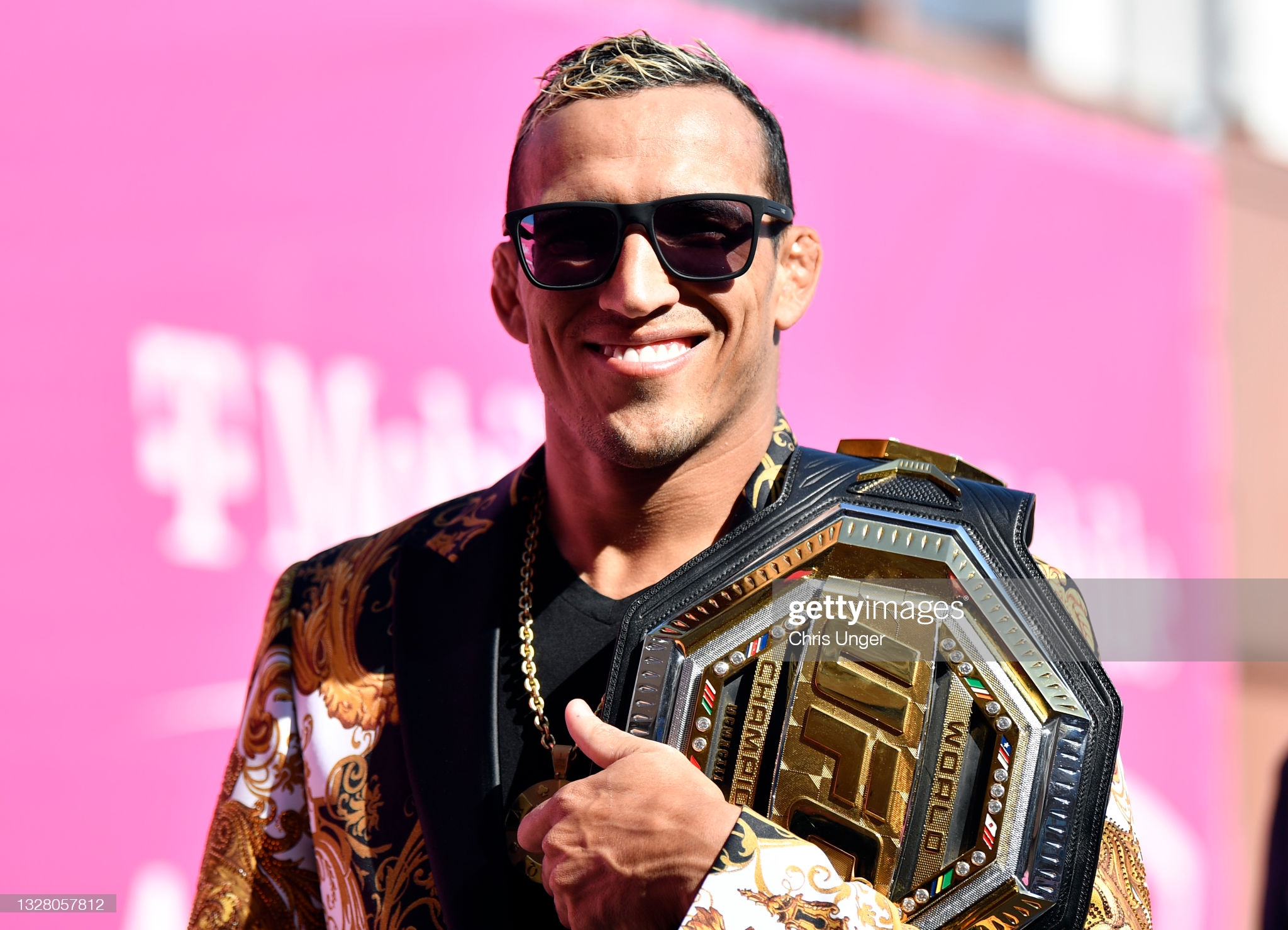 "Actually that fight should have occurred in May, but Dustin preferred to fight Conor, so they had Chandler face me," Oliveira said. "I willl not change my style to face anyone. We both like to exchange punches, we both like to fight on the ground, but I believe I´m more complete than him everywhere. I'm sure it will be a war."
Since his championship victory, Oliveira has noticed an increase in his popularity among fans in the United States.
"I was walking in a shopping mall here in Vegas, with coach Lima, and we didn't know there was an event there with Nate Diaz," Oliveira said. "When the fans saw me it was such a mess. They left the line and came straight to us. I stayed for almost one hour meeting everyone. It was really gratifying to see the American fans are also recognizing me."
Before returning home to begin training for Poirier, Oliveira will realized another dream. After his passion for riding horses was revealed on the UFC 262 Countdown show, the Brazilian received an invitation to participate in a special match race against Harness Racing Hall of Fame inductee Tim Tetrick on Tuesday at Yonkers Raceway in New York.
"I could never have imagined that one day I would be invited to have a one-on-one race aginst Tetrick, who is the best in the world in that sport. Thanks to this [UFC] title I´ll accomplish one more dream in my life."
Oliveira made it a point to promise MMA fans that he will not get hurt during the race.
"It's interesting that whenever I talk about that, people ask me to not get hurt. I´ve already ridden bulls, horses," he said. "When you practice MMA, you learn that bruises may appear when you wake from the bed. The most important thing is to be happy, and I´ve never been so happy in my life."   
---