Former contender for the UFC middleweight title, Brazilian Paulo Costa, said some time ago that he never signed a contract to fight with American Jared Cannonier. At the same time, Costa hinted that he is not satisfied with the fees he receives for fights, while video bloggers earn millions.
"You signed a contract, you're under contract," White said in response to Costa's comments during an interview with TSN's Aaron Bronsteter. "If that's the way you feel, you know what I say all the time, we have fights every weekend. If you want to be busy, you can fight every weekend if you want to. Get out of your contract, and go do whatever you want to do."
Dana White continued to say he wouldn't simply release Costa from his current contract which was recently extended, although he did not say how many fights are remaining on his current deal. He would, however, let him compete in the remaining number of fights as quickly as he would like if he believes the grass is greener outside of the UFC.
"You're in no position to be talking about crazy money after your last performance," White stated. "You either want to fight, or you don't want to fight."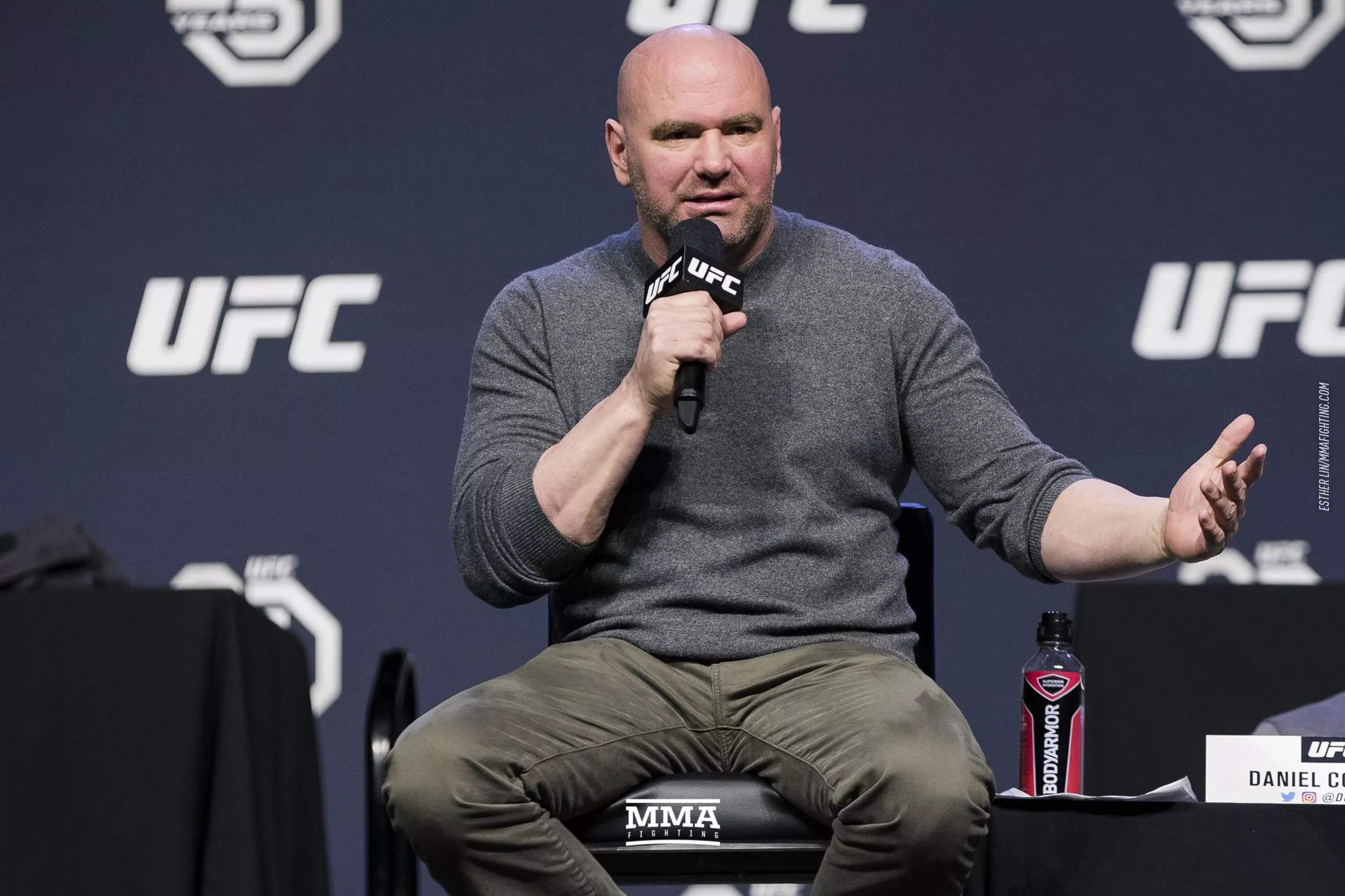 Many fighters have recently spoken out about the paydays that YouTubers are making in the boxing ring against retired fighters versus what they are taking home from the UFC, but White isn't swayed. "You should be happy for the kid. Good for him," White said.
"You should have started a YouTube channel when you were thirteen years old and built your name up and everything else, and you could have had the fight on Saturday night, but you didn't," White stated.
The UFC boss maintains that if fighters want to test the waters and see if there is more money to be made elsewhere, that's fine with him, as soon as the currently contracted business is completed.
"You're not a YouTuber, you're a fighter, and this is what you do for a living – or you don't, it's up to you," White stated.
"Come back and put yourself in a position to do something big."
---