UFC President Dana White, in a recent interview, told how he sees the development of events in the lightweight division. According to the head of the promotion, in this weight category, every fighter from the Top 7 rankings deserves a title fight. Therefore, he is in no hurry to deprive the current champion of this division, Russian Khabib Nurmagomedov, of the title.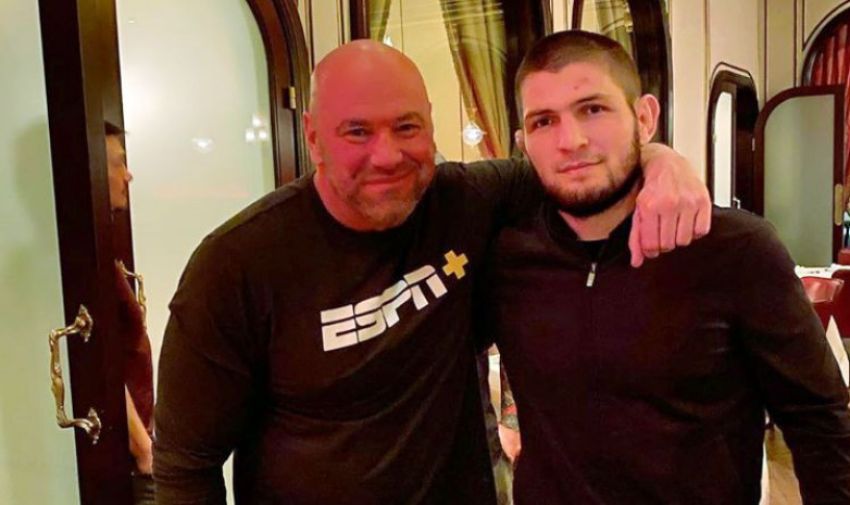 According to Dana White, all fighters from the seven best lightweight divisions should fight among themselves to determine a worthy candidate for the fight with the representative of Russia.
"If you look at Guy # 1, Dustin Poirier, and Guy # 7, Rafael Dos Anjos, these are fights that can be played to determine who will be the next champion. It's incredible. So, exciting battles await us, in which rivals from the first to the seventh rating number will meet and these fighters will determine the next candidate for the champion title.
Speaking specifically about Khabib, he does not want to delay the division, but now there is no worthy candidate for rivals for him and he should not fight all these guys. Yesterday I read somewhere that Dustin should be the next champion, but Khabib only recently defeated him. He also recently defeated Gaethje and Conor. Now there is no candidate for a duel with him, but if all these guys fight among themselves, then we will find out who is a worthy opponent for Nurmagomedov.
Khabib can say whatever he wants, but I sincerely believe that if a worthy candidate appears, he will agree to meet with him " – said Dana White.