Former UFC lightweight champion American Frankie Edgar commented on the defeat in the last fight with compatriot Cory Sandhagen. According to Frankie, he does not remember the moment of the blow, as a result of which he was knocked out, as well as how he left the arena.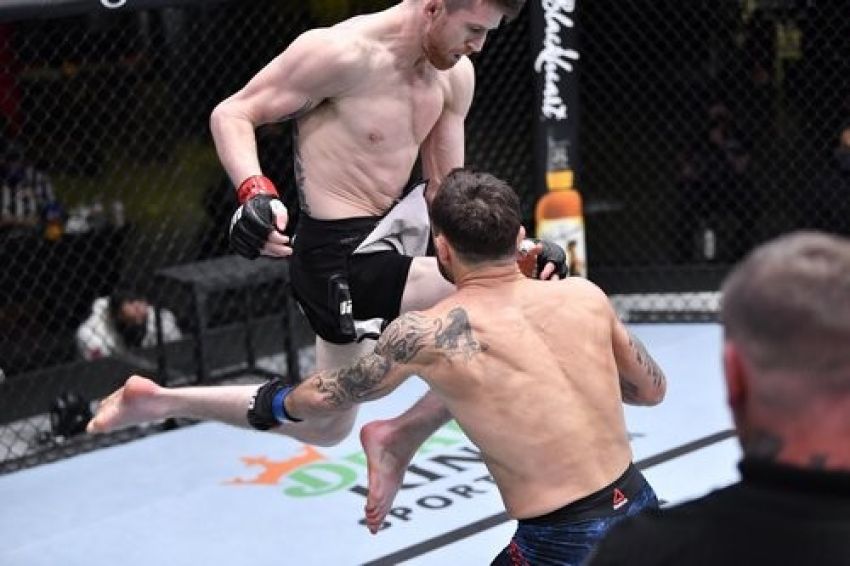 ---
"Actually, I didn't remember anything. I don't remember leaving the cage myself. I regained consciousness perhaps ten or fifteen minutes after we arrived in the dressing room.
My first memory is when I sit surrounded by doctors, my team is next to me. I ask: "What happened?" They answer me: "You fought." But I couldn't remember who the hell I was fighting with. They tell me that I was knocked out in a fight with Cory Sandhagen, but I could not remember how I prepared for him and why I had to fight him at all. There were even thoughts that I accepted this fight on short notice, but my coach explained that we had been preparing for this fight for two months.
For a long time I could not come to my senses. The doctor asked me what day it was, but I couldn't even remember what month it was. Then, as we rode in the ambulance, my memory began to return. I remembered those twenty seconds of the fight, what day and month it is, but I still don't remember how I got out of the cage, "said Frankie Edgar.
Recall that the duel between Cory Sandhagen and Frankie Edgar was the co-main event of UFC Fight Night 184, which took place on February 6 at the UFC Apex in Las Vegas, USA. Cory knocked out his opponent in the twenty-sixth second of the first round.