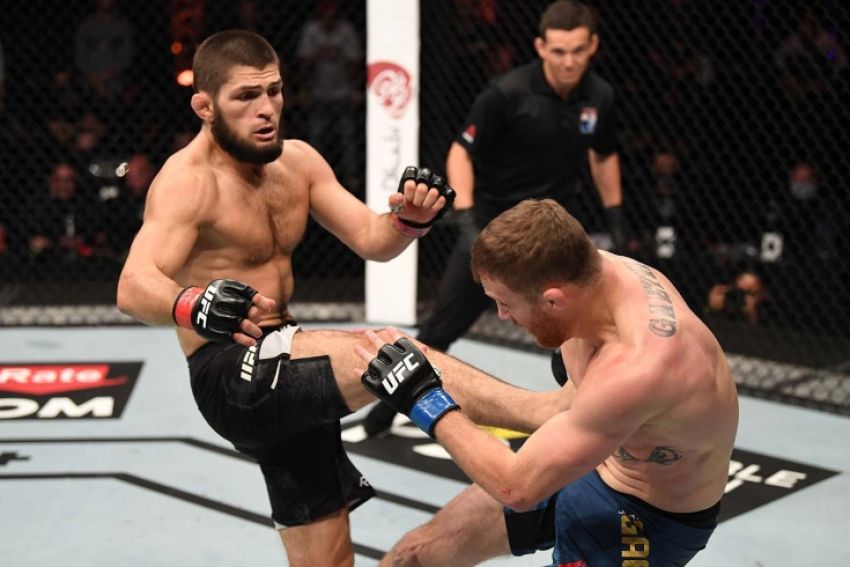 ---
"Khabib told me about this during our meeting last night. I don't know if they were aware of this, but I didn't know what they were talking about there in the Octagon," White said at a press conference after the end of the UFC on ABC 1. – "He confessed to me that no one has ever hit him harder than Gaethje.
Justin hit him several times, after which it seemed to him that Gaethje looked somehow wrong, and Khabib pointed his finger at him, saying: "You have a jet lag." Right in the middle of the fight! Gaethje answered him "no, nothing like that" and threw him a left hook and an uppercut.
Khabib said something again, while Gaethje hit him on the leg. It seems to me that it was then that Khabib threw him into the ground, and when he was on top, he said: "Well, what are you going to do now?"
He told me about all this shit they talked about during the fight, "White added with a smile." Their fight lasted nothing at all. I don't even know how they managed to talk for so long! "
---
Remind, the fight between Gaethje and Nurmagomedov ended with the victory of the Russian by a choke hold in the second round.