Derrick Lewis revealed what tactics Jon Jones will follow if their fight takes place.
Disclosure: This post contains affiliate links. If you buy or sign-up through one of those links, you won't pay a penny more but we'll get a small commission that helps me in running this blog. Read the Disclosure page.
American mixed martial artist Derrick Lewis has shared his views on former UFC light heavyweight champion Jon Jones's move to the heavyweight division. According to Derrick, he is confident that they will meet in the octagon and can already determine the tactics of a potential opponent for this fight.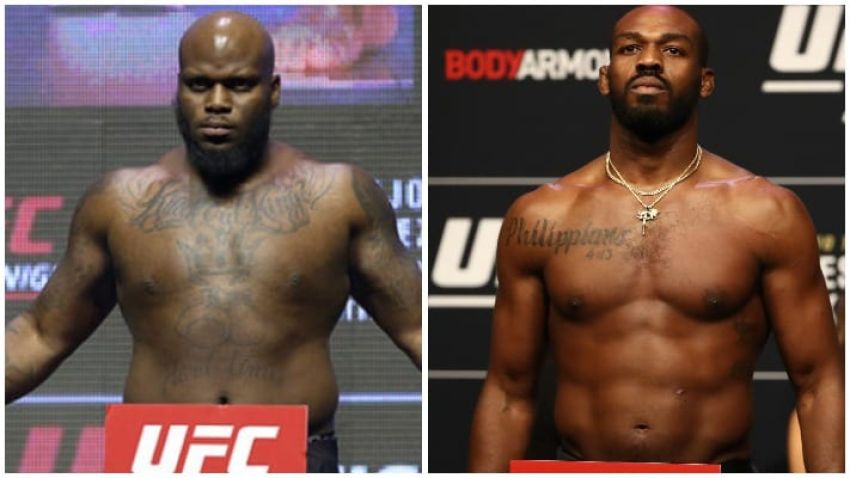 ---
During a recent appearance on The Joe Rogan Experience, Lewis commented on Jones and his imminent heavyweight debut, he said.
"It's good [Jon Jones moving up to heavyweight]…I picture myself fighting him one day and I kind of know what his game plan would be if he ever faced me. He would try to attack the legs a lot. I don't think he really tries to take me down. He'll try to keep his distance, then try to stay away."
Lewis doesn't think Jones needs to seriously bulk up in order to compete at heavyweight.
"I don't think so [Jones trying to take Lewis down]. I would love for a guy to get this close to me. I believe that's their downfall when they get that close, Lewis said. "I don't think he should try to gain any more weight though. I think his walk-around weight is good enough. I believe he walks around at 240, 235, something like that. I don't think he should keep trying to gain weight or bulk up as much as he thinks he should." (Transcribed by Essentially Sports)
---