Diego Sanchez stopped working with Joshua Fabia.
According to the MMA Fighting portal, UFC legend Diego Sanchez turned down the services of Joshua Fabia, who was also his manager, coach and spiritual guru.
At the same time, Diego Sanchez refused to go into details of the termination of cooperation, only noting that he plans to make a full-fledged statement next week, and before that he needs to collect his thoughts.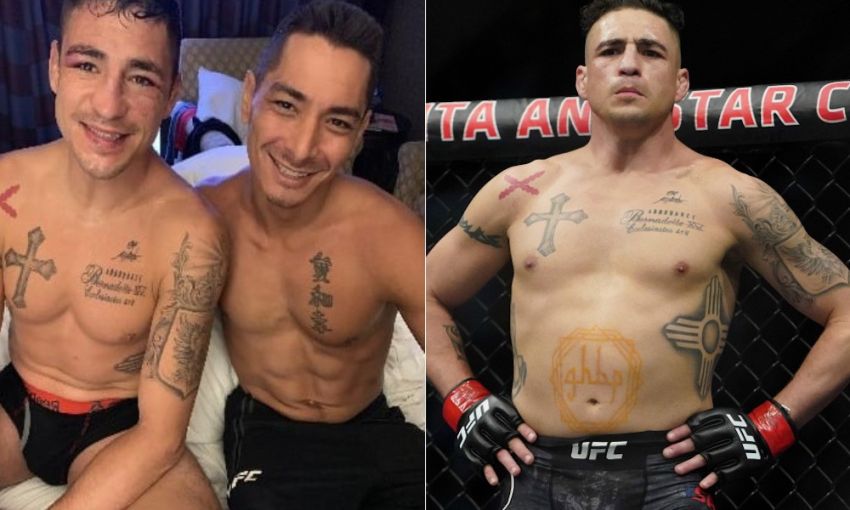 Sanchez began working professionally with Fabia in 2019 before his fight with Mickey Gall at UFC 235. His relationship with the self-described healer and owner of the School of Self Awareness was the subject of much controversy in the MMA community as fans and fighters expressed concern over the coach and manager's degree of control over his career.
Sanchez's attorney, Charles Lakins, said the decision to leave Fabia was made on Thursday. He added Sanchez had withdrawn his business ties to the coach.
"Any power of attorney that Fabia had been rescinded / terminated," Lakins said.
Fabia repeatedly clashed with UFC executives and employees at UFC events at which Diego Sanchez competed. In the buildup to a UFC Vegas 26 fight with Donald Cerrone that he and Sanchez billed as a retirement bout, Fabia raised red flags with executives after requesting all of Sanchez's medical paperwork from his decade-plus career in the UFC.
In a call Fabia secretly recorded with executives Sean Shelby and Hunter Campbell, Campbell expressed concern about Sanchez's well-being and said he would require the fighter to certify he wasn't suffering from any short- or long-term medical issues.
When Diego Sanchez refused via Lakins to certify he wasn't suffering from any issues, including those having to do with his brain health, he was removed from the fight and released from contract.
Fabia and Sanchez repeatedly lashed out at the UFC in the wake of the fight cancellation. But Sanchez later reestablished contact with the promotion, he previously told MMA Fighting, and agreed to participate in the Professional Athletes Brain Health study funded in part by the promotion. He also said he would remain loyal to Fabia, as the coach and manager had done many good things for him during their relationship.