Floyd Mayweather's strip club is a Vegas cult spot. Floyd unwound it before the fight with Conor and met his future wife there I Photo Video
Floyd Mayweather's extravagance is a telling feature of his persona. It seems that it can not be otherwise, if you are a dollar billionaire. Car parks, mansions, jewelry, and a private jet are just the attributes of his stellar status.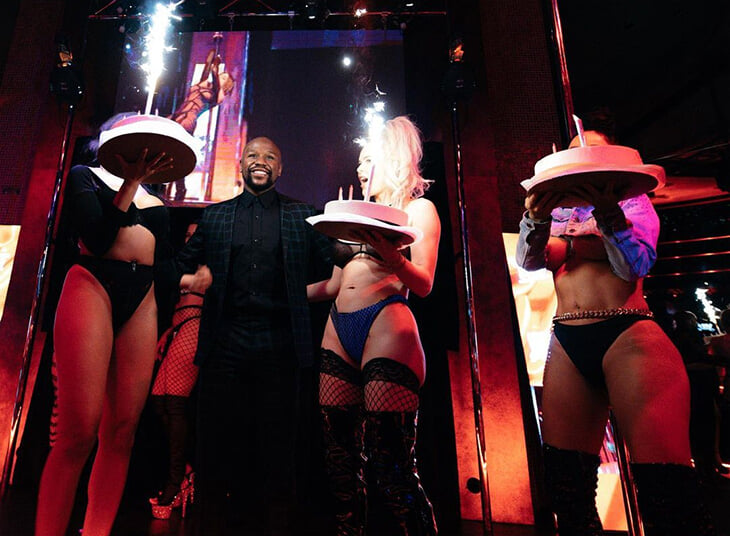 But Mayweather's main pride is the Girl Collection strip club. There he spends all his leisure time – even during the preparation for the fight against blogger Logan Paul, which will take place on June 5 in Miami. And it was at the club that Floyd found a new love.
Floyd Mayweather invested $ 5 million in the club. He delivered the money straight from the bank and without security
And until the moment when Floyd wanted to open his own strip club, the boxer throughout his career was a regular visitor to such institutions. Almost all the parties after the fights, Mayweather spent it in a striptease in the company of half-naked (and sometimes naked) women.
The boxer did not skimp on money, but the case after the fight against Andre Berto in September 2015 stands out in particular. Floyd did not traditionally celebrate the victory in one of the entertainment venues in Las Vegas, but jumped into a personal jet and landed in Miami, where he left 50 thousand dollars in one of the strip clubs, and among other things bought 30 bottles of elite champagne for the entire team.
Only by the end of 2016, Mayweather seriously thought about opening his own striptease club, where he would be able not to spend, but to earn. The boxer explained the business model ingeniously simply:
"I got into this business because women's breasts, vaginas, music, and alcohol never go out of fashion."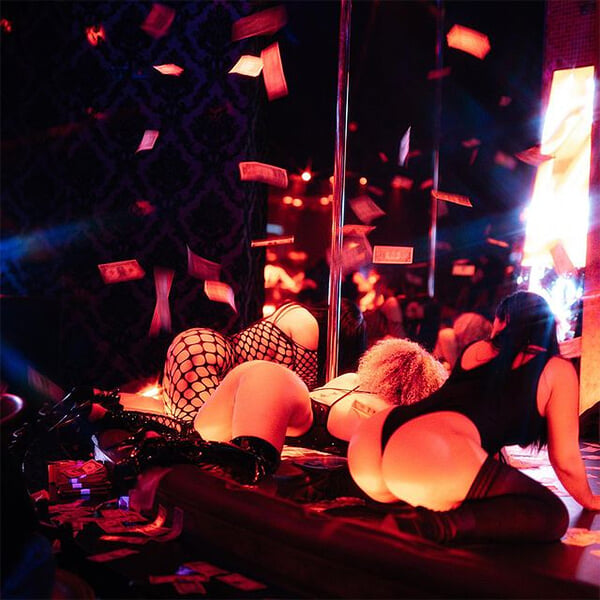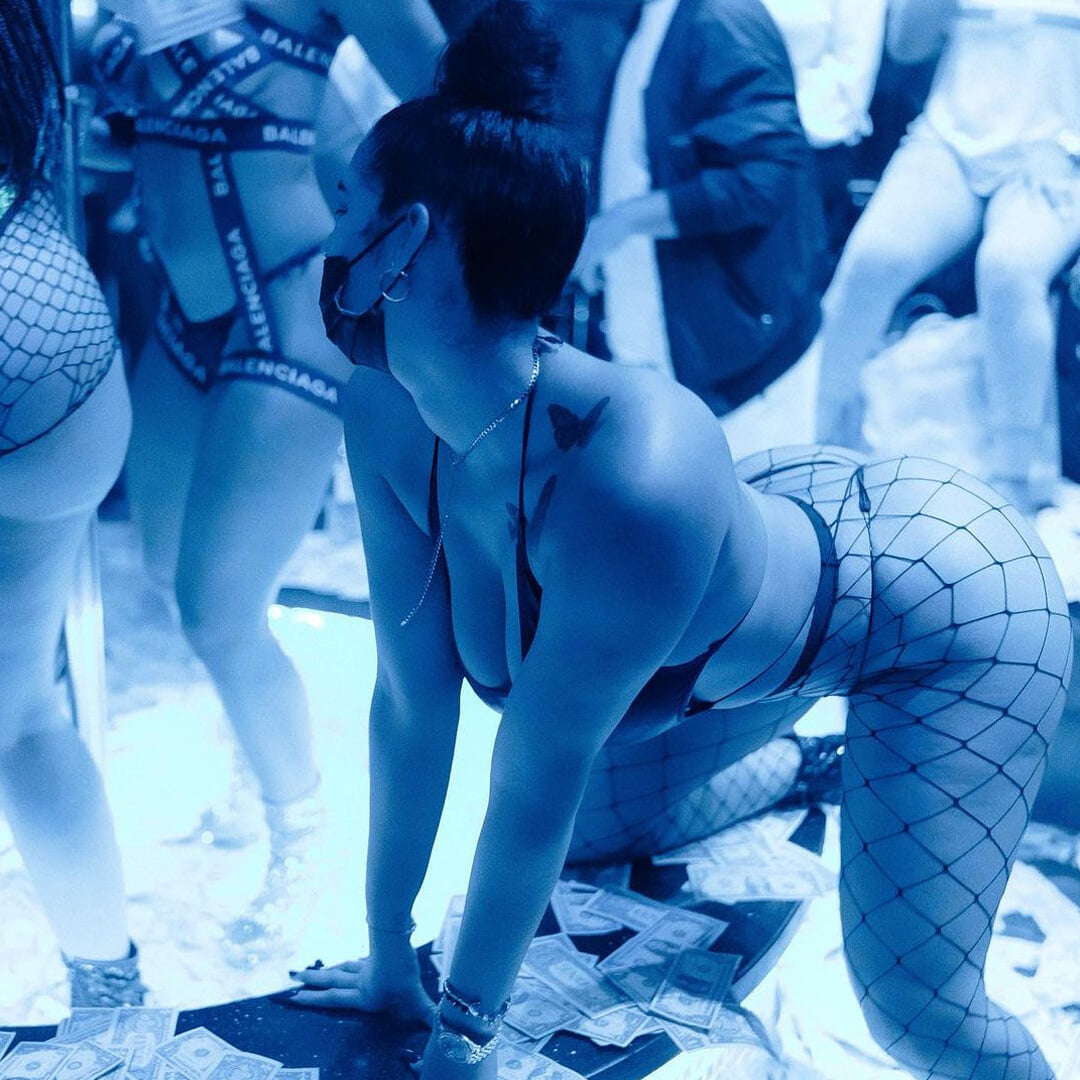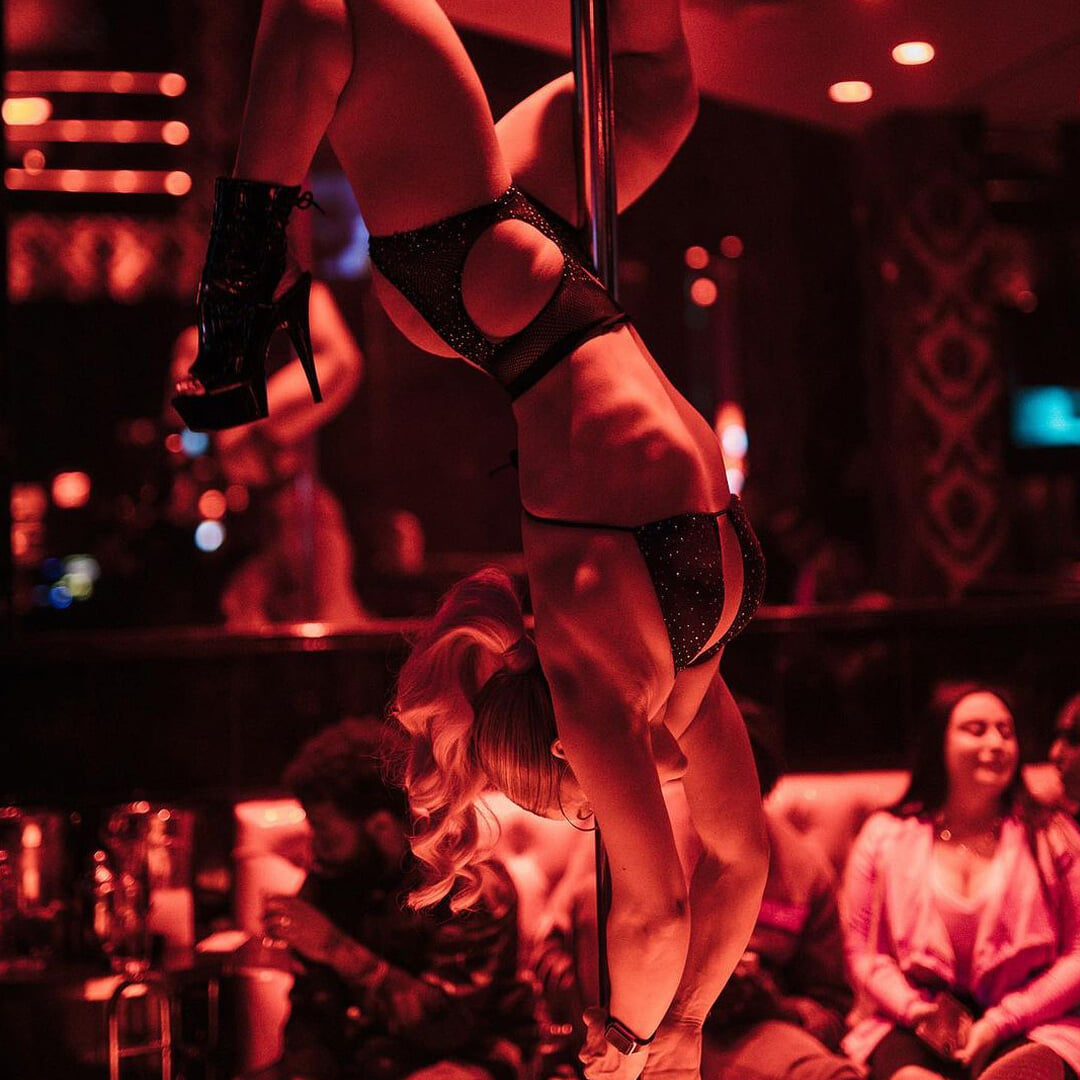 From that time on, Floyd began to search for a suitable building, and then he was frankly lucky with the location of the object. A former Sheri's cabaret, just three miles from the downtown La Vegas Strip, was put up for sale. The area of the building under 2,000 square meters was sold by the standards of a boxer for a mere penny – 2.9 million dollars.
The most interesting thing is that Floyd made not just a good deal, but also chose the most successful time for this-the promotion of the fight against Conor McGregor. Almost every post on Instagram Floyd accompanied with an advertisement for a new bohemian place, talked about it in every interview. It got to the point that Mayweather agreed to talk to the most authoritative MMA journalist in the world, Ariel Helvani, only if he filmed Floyd right at the opening of the club in August 2017. And Helvani had no choice but to help Mayweather promote the club.
It is also striking how the boxer delivered the money to the club – took out $ 5 million directly from the bank on a cart. There were only assistants and no guards around.
Floyd invested another $ 2 million in the interior and related equipment. Due to the advice of the team, Mayweather did not exploit his name in the name of the street club, and refers to it exclusively as the "Gentlemen's Club".
The club opened the day before the fight against McGregor – on August 25, 2017 – with Floyd's usual pathos. Dividends from investments Mayweather began to receive immediately after the fight: one after-party that night brought him 200 thousand dollars of net profit.
Mayweather promised that he would not enter into relationships with strippers. Three years later, he proposed to a dancer who was refused a job
Girl Collection immediately became one of the most respected institutions in Las Vegas. The Mayweather Gentlemen's Club is open Thursday through Sunday from 9 p.m. to 6 a.m.
In principle, the entrance prices are more than tolerable – $ 20 on Thursday, $ 50 on Friday, Saturday and Sunday. Of course, in such an institution, there is also a dress code, as it should be in the best houses in Las Vegas. It is strictly forbidden to enter in open-toed shoes, sandals, flip-flops, T-shirts, T-shirts, sportswear and shorts.
The prices for alcohol at the start are also quite acceptable. Beer can be ordered for 10-12 dollars, 15-20-for cocktails. But, of course, Mayweather's main focus is on serving elite clients: athletes, show business stars and just respected people. For such personalities, very different prices – private VIP rooms for the closest friends with a separate bar, a table – 5 thousand dollars. The prices for alcohol in such rooms are also appropriate: the simplest bottle of wine will cost $ 400-500, not counting tips and tax. But the Louis XIII cognac is all 10 thousand. For example, in Russia, the price of such a drink varies from 2,500 to 3,500 dollars.
But the main thing in the institution, of course, girls. Floyd's agents are looking for the most beautiful dancers across America, enticing them with generous salaries. This is about how a typical day in the Girl Collection goes.
Mayweather spends so much time at the club that he even adjusted the schedule for it. Floyd goes to bed at 5 a.m., just in time for the club to close, and wakes up around 1:30 p.m. Preparing for the fight against Logan Paul didn't change his daily routine at all.
In an interview with Ariel Helvani, he said that he would not even think about a relationship with any of the dancers:
"You know, I already have a lot of women, so I don't need to sleep with my dancers at all. I will say more, I have so many women that to single out one of them is complete madness. So you can't hang out with the girls in the club, because it will cause problems."
But by the end of 2020, Mayweather, as it turned out, went against his own rules. Floyd began dating club dancer Anna Monroe.
The girl went to an interview for a job at the Girl Collection, was refused, but, leaving, passed Floyd in the hallway. Apparently, she made a much greater impression on him than on the personnel department, and the very next day she received a call from the club and asked to return.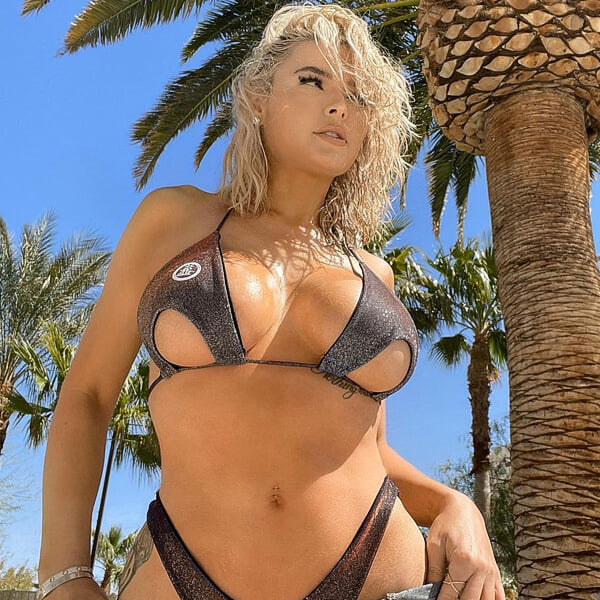 Floyd invited her to a candlelit dinner at a strip club to tell her that Monroe had not only got the job, but also the role of a leading dancer. All we know about Anna is that she is 29 years old, she was born in the United States, but soon moved with her parents to the UK, from where I will return at the age of 22. Monroe didn't just become a temporary girlfriend for Mayweather. According to the boxer's friends, he wants Anna to give birth to his child. She often accompanies Floyd on various trips, and recently posted a photo on Instagram with a ring that flaunts an impressive diamond.
Mayweather's club is also visited by the boxer's children, and his daughter Inna Floyd is going to transfer the Girl Collection to management at all:
"I always tell my children the truth, and that's what they like about me. We have an honest relationship. I told my daughter that one day she would run this place, and she really likes it."
---