Francis Ngannou's coach claims that his ward will devote a lot of time to the wrestling, during the rematch with Stipe Miocic
Disclosure: This post contains affiliate links. If you buy or sign-up through one of those links, you won't pay a penny more but we'll get a small commission that helps me in running this blog. Read the Disclosure page.
Eric Nicksick, coach of Frenchman Francis Ngannou, said that his player spent a lot of time wrestling while preparing for the rematch with the UFC heavyweight champion American Stipe Miocic.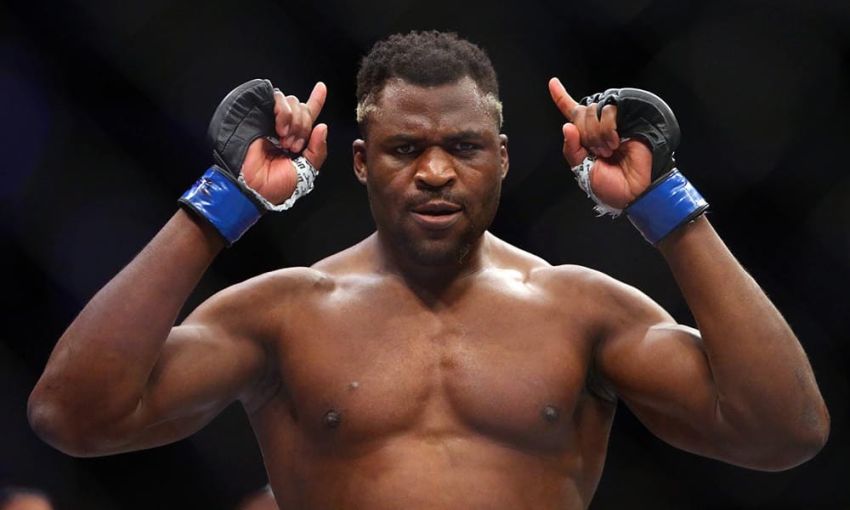 Francis Ngannou will be ready for the wrestling of Stipe Miocic. Ngannou will face Miocic in a rematch for the UFC 260 title this weekend. Their first meeting, of course, took place at UFC 220 in January 2018 in a competition in which Miocic weathered an early storm before continuing to dominate Ngannou in his fight.
Francis Ngannou was not only gassed, but also misunderstood on the ground for most of the fight as he lost a one-sided decision. Since then, he has bounced back as he currently has a four-fight winning streak.
Although he has yet to showcase his grappling performance since then, Xtreme Couture head coach Eric Nicksick said he worked hard on his wrestling.
"We had to implement [wrestling] in every practice that we do," Nicksick told MMA Fighting's Damon Martin. "So it's not like one practice you're sparring or hitting pads. It's MMA. So every practice you have to focus on defending a takedown. Furthermore, you have to focus on taking guys down yourself. You have to have offensive wrestling just as important as your defensive wrestling.
"Those are some of the things, as scary as it sounds, this dude is blowing through guys on takedowns, putting guys on their backs and beating them up from the top. This guy is now enjoying the elements of wrestling offensively and defensively and understanding there is another path he can find a victory and not shy away from wrestling. You need to implement it one way or another."
Of course, we will only know for sure when the fight actually takes place. However, Nicksick is delighted to see his student apply his new skills against Miocic.
"We can talk about it we're blue in the face but you have to prove it," he added. "You have to show people. Everybody is going to have their doubts until you're able to implement it."
Francis Ngannou's head coach Eric Nicksick addresses wrestling and conditioning concerns ahead of rematch against Stipe Miocic at #UFC260

This entire interview was a blast — I could talk to @Eric_XCMMA all day about his approach to fighting and coaching. https://t.co/r6zsHiN9XC

— Damon Martin (@DamonMartin) March 24, 2021