Frank Warren: "We have a contract to fight with Joshua, but Fury will not sign it."
Frank Warren, co-promoter of the WBC heavyweight champion Tyson Fury, has admitted that they have received a contract for a unification fight with Anthony Joshua, but his ward is not going to sign it.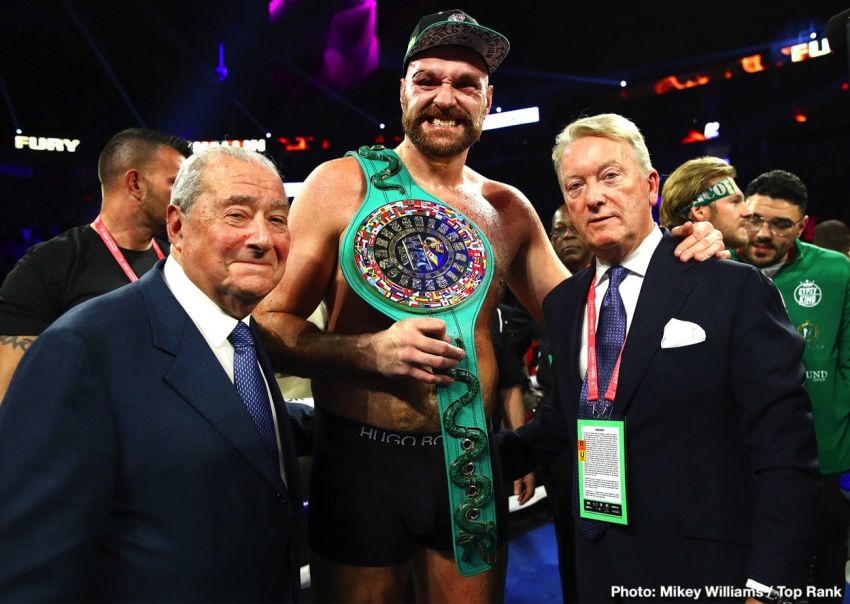 ---
"At the moment we have a contract that Tyson will not sign. One thing is needed to help cross this line – guarantees. If there are guarantees, then this is not a problem. Even now I will not talk about where the battle will take place and with whom the negotiations will be conducted, because at the moment, this is a controversial issue.
We have been working on this fight for four months now and where are we now? Until we are satisfied with all the points of this contract, it will not be signed, and now we are not satisfied with many points in this document. This also applies to the fee. Until one of the banks gives its guarantees of payment, Tyson will not sign anything. This is the main problem and we hope that it will be solved, "Warren said.
---