UFC welterweight title contender Gilbert Burns believes Conor McGregor has great Brazilian Jiu-Jitsu, despite many in the MMA world who think otherwise.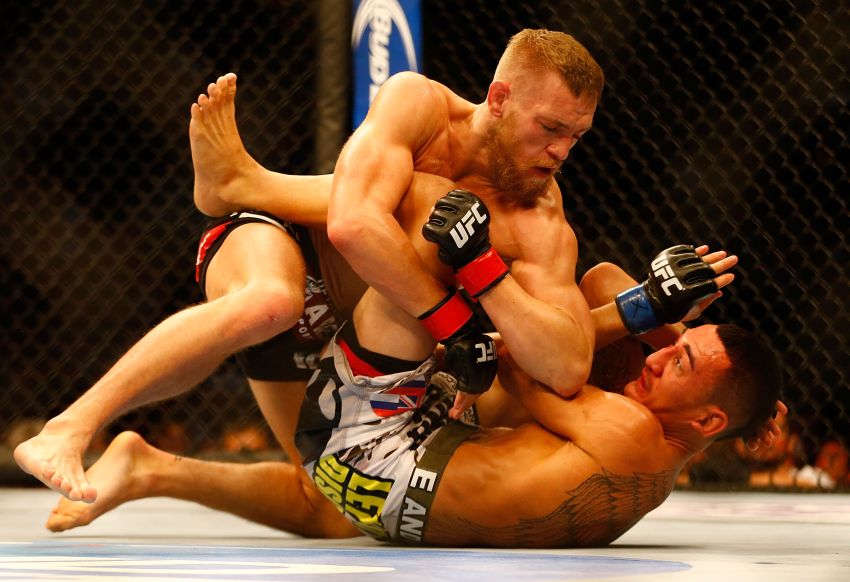 "He's good," Burns said in a video posted on his YouTube channel. – "People say that he is very bad, but in fact, he is extremely good. Many do not even remember how he swept Nate Diaz in their first fight. It seems to me that he is greatly underestimated. People say:" All you need what you need to do is give him a takedown. "First, when guys know how to control the distance, like Conor, it is not easy to transfer such fighters to the ground.
Another thing that many people don't understand is that when someone hits a lot of kicks, they manage to develop strong hips that become very flexible and powerful. And that's exactly what you use when trying to stop a takedown. My point is that Conor's Jiu-Jitsu is not so bad. People underestimate him, but from what I've seen, he's good grappling. Of course, Conor is not a grappler, for him this is an unnatural environment, but he pays great attention to this. "
---
See also: Daniel Cormier gave advice to Poirier ahead of his rematch with McGregor.
More news from the world of mma and boxing here. Latest news and videos. Click here
Subscribe our blog below and to our Facebook group UFC, MMA, Boxing, Football, NHL!!! Sports news!!!
Stay up to date with events and new news www.sportsandworld.com
More news: