Justin Gaethje may face Charles Oliveira in the next fight. UFC President Dana White spoke to fans during a live broadcast on ESPN +. One of the questions was about the return of former "interim" organization lightweight champion American Justin Gaethje.
White said that there is no specific information at the moment, but they are working on organizing a fight between Justin and Brazilian Charles Oliveira.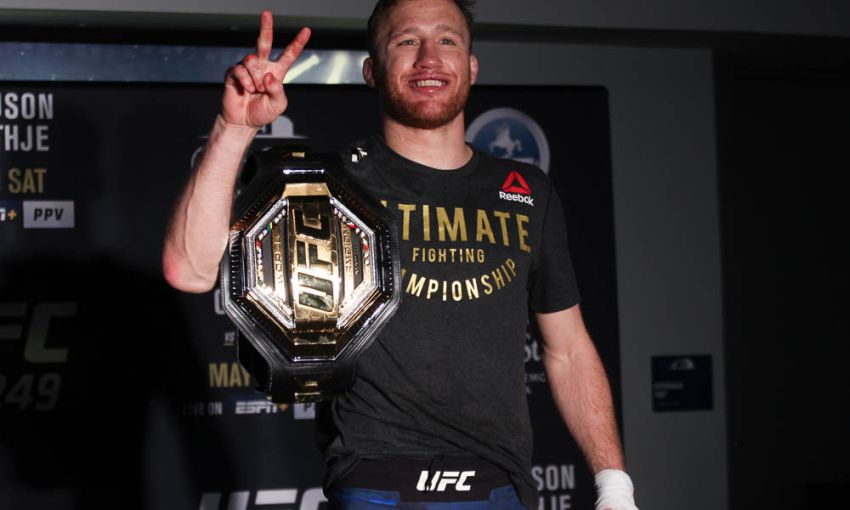 "If everything goes right, it will probably be (Charles) Oliveira," – White stated.
---
As a reminder, Gaethje entered the octagon for the last time on October 24 last year and suffered an early defeat from the UFC lightweight champion Russian Khabib Nurmagomedov. As for Oliveira, he is on an unbeaten streak of eight. In the last fight, which took place on December 12, he won by unanimous decision of Tony Ferguson.
Tony Ferguson vs. Charles Oliveira. UFC 256. Fight Video here
See also: Alexander Volkanovski annoyed by fans' demand for a third fight with Max Holloway
More news from the world of mma and boxing here. Latest news and videos. Click here
Subscribe our blog below and to our Facebook group UFC, MMA, Boxing, Football, NHL!!! Sports news!!!
Stay up to date with events and new news www.sportsandworld.com
More news: