Michael Johnson's recent years in the MMA weren't too kind to him. Michael Johnson vows to push harder after seeing opponents he beat succeed.
The lightweight veteran entered Saturday's UFC on ESPN 36 on a four-fight losing streak and being 2-7 since 2016. It was a stretch that was hard to believe given that Johnson had big wins in the years prior, besting world-class talents such as Dustin Poirier, Tony Ferguson, Edson Barboza, Joe Lauzon and others.
Johnson's return to the octagon on Saturday night against Alan Patrick was a key moment in his career. The 35-year-old was able to break the losing kid and earn his first win in over three years.
UFC lightweight contender Michael Johnson feels he has been quite overlooked in the recent past despite defeating UFC superstars.
Michael Johnson was seen reacting to his recent outing against Alan Patrick at UFC Vegas 54 during a post-fight interview. During the press conference, the lightweight contender expressed his disappointment at not receiving enough credit for his contributions to the sport.
"I've been through a lot in my life," Johnson told reporters at the UFC on ESPN 36 post-fight press conference.
"I've had a lot of big wins. I've had a lot of devastating losses, but that's the win over Patrick probably one of the better moments in my life just because I was in such a dark hole. I went through so much to get to this point, a year and a half layoff, being broke, trying to figure out things. It feels good."
'The Menace', however, has revealed that seeing opponents like Poirier and Ferguson succeed after he has defeated them motivates him to push himself even harder. In the post-fight interview with MMA Fighting, Johnson said:
"I think a lot of people have overlooked me. A lot of people don't realise like what I have done in this sport. Who I fought, you know, who I have shared that cage with and what they've done after I fought them. I mean, Tony Ferguson went on to win like 20 fights in a row after I beat him. You know, like, you know, Dustin Poirier went on to become a champion, a dominant champion after I knocked him out, and to see them succeed just makes me wanna push harder."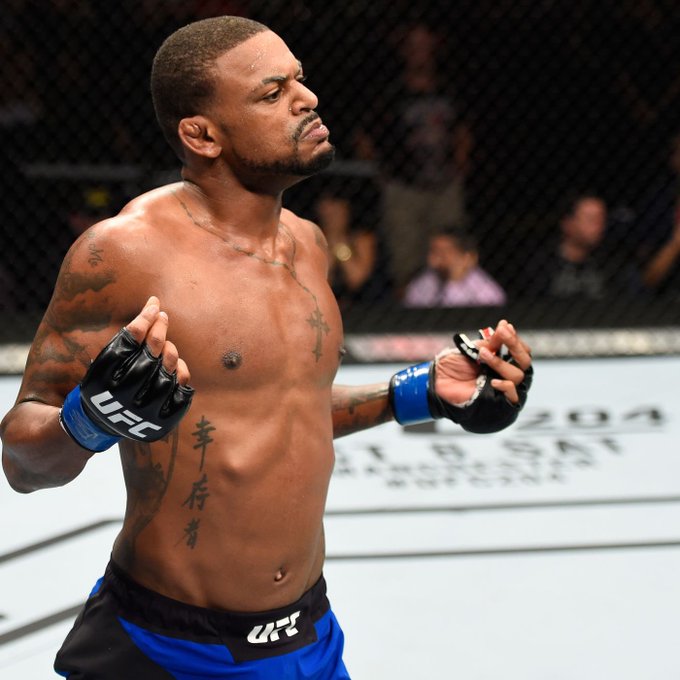 Saturday's KO win over Patrick carried a lot of significance for Johnson. Not only was he able to snap a bad streak, but also help secure his UFC job, and more importantly, set up a building base for his future performances.
He knocked out the Brazilian fighter with an immensely powerful left-handed jab to win the fight at the 03:22 marker in the second round of the fight.
Johnson's outstanding victory adds another point to his win total, bringing his total to 20 wins and seventeen losses. His victory at the recent fight night event was his first since 2018.