MMA news: Anthony Johnson recalled the fight with Jose Augusto: "This is the first time I've been so shocked"
American mixed martial artist Anthony Johnson recalled his debut fight in Bellator, in which he shared a cage with Brazilian Jose Augusto.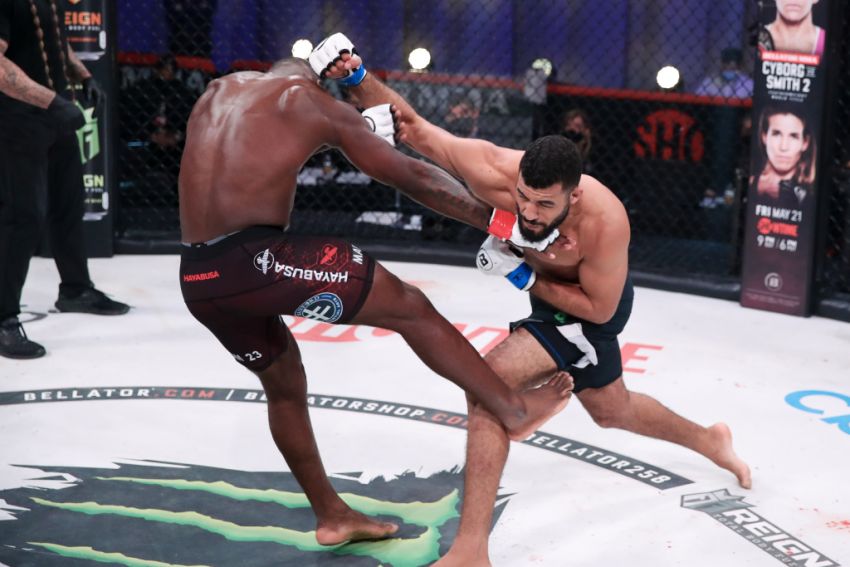 Despite the fact that Anthony Johnson won ahead of schedule in that confrontation, he is not happy with his performance and understands that he will have to be much better prepared for a fight with the Bellator light heavyweight champion Russian Vadim Nemkov.
"That was the first time I had ever been wobbled, dropped – period," Johnson said. "And I've been hit by Alistair (Overeem), Tyrone Spong and Rashad (Evans), and just the who's-who in combat sports. I've never been dropped, and this man dropped me.
Jose Augusto had me nervous for a second, but thank God he didn't hit me too hard and I had enough time to collect my thoughts and get back in it. But yeah, I don't want to get hit like that. But I have a feeling this next fight, it's going to be a war. So I'm mentally prepared for it."
Recall that the fight between Anthony and Jose became the co-main event of the Bellator 258 tournament, which took place on May 7 this year at the Mohegan Sun Arena in Ancasville, Connecticut.
Anthony Johnson won by knockout in the second round. With Nemkov, Anthony will fight on October 16 at the Footprint Center arena in Phoenix, Arizona, in the main event of Bellator 266.