Glover Teixeira believes that Israel Adesanya was afraid of signing Alex Pereira to the UFC. The former GLORY champion in two weight categories, Brazilian Alex Pereira, has signed a contract with the UFC and will soon hold his debut fight as part of the promotion.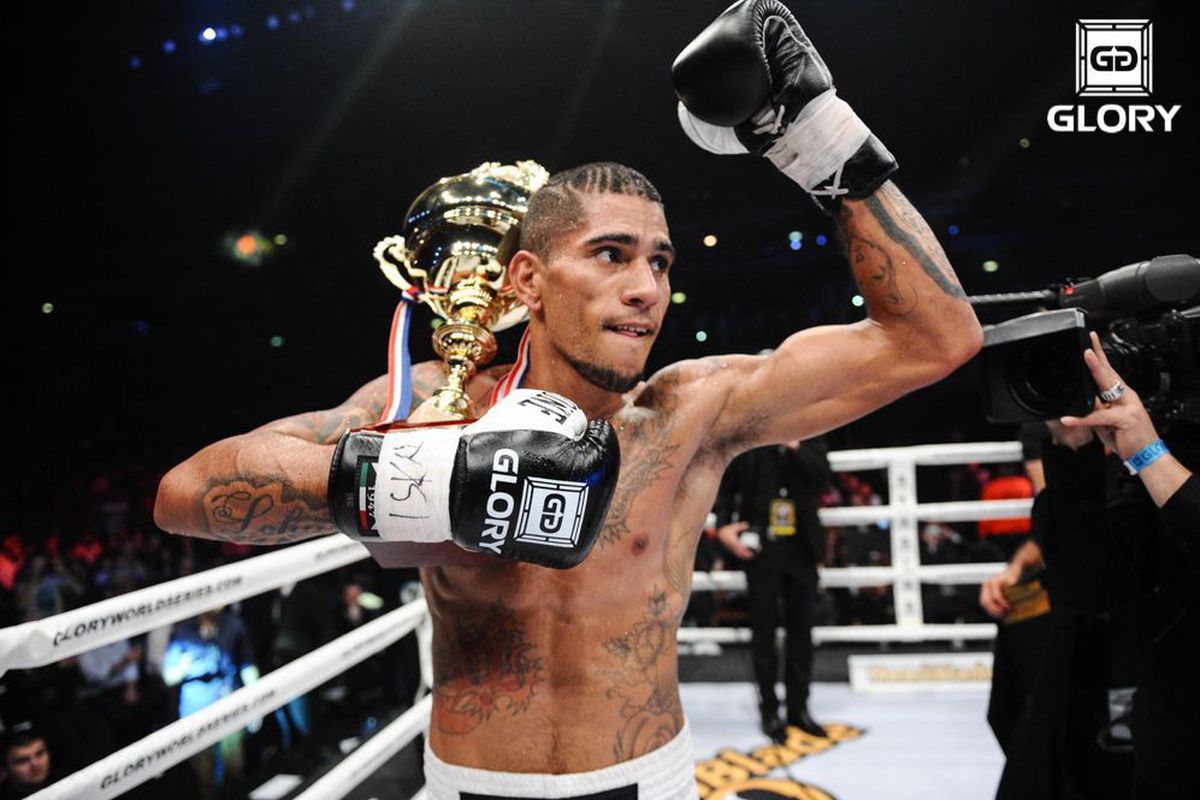 Alex Pereira
Brazilian Glover Teixeira believes that Alex will achieve success in mixed martial arts and will create competition for the UFC middleweight champion New Zealander Israel Adesanya.
Earlier in the month, sources confirmed that Alex Pereira was on his way to the UFC. The GLORY kickboxing champion is famous for being the only man on the planet to knockout UFC middleweight champion Israel Adesanya. Video at the end of the article.
Pereria and Adesanya first fought in 2016. During the fight, Alex won by unanimous decision. A year later, they would rematch in an infamous bout that frequently resurfaces on the internet. During their second encounter, Pereira placed a perfect left hook directly onto the jaw of Adesanya, blasting him to the canvas completely unconscious.
Since then, Israel Adesanya has won the UFC middleweight championship and looks dominant doing so. However, now that Alex Pereira is making his way to the division, Glover Teixeira thinks that Adesanya will not want to deal with a potential rival.
"Daddy's in the UFC," Teixeira said. "Adesanya doesn't wanna talk about it, 'This guy is just getting here,' but he knows it's a tough one for him. No one gives Adesanya more trouble at 185 than him. I'm not saying he's going to win, it's another fight, another time, another style, but Adesanya must be praying, 'For the love of God, put someone like Phil Davis for this guy.'"
Adesanya is no match for him. First of all, he'll be coming in sht-scared. [Pereira] knocked him out with 10-ounce gloves. With four-ounce gloves on his hand now… And Adesanya doesn't have the knockout power Poatan has. He's fcking good, don't get me wrong, Adesanya is awesome, but he doesn't hit like him. Adesanya hits like a normal guy, Poatan is not normal."
Alex Pereira's fight will take place on November 6 at the Madison Square Garden arena in New York, USA, as part of the preliminary card of the UFC 268 tournament. Pereira's opponent will be the Greek Andreas Michailidis.
Alex Pereira KO Israel Adesanya!