Popular American video blogger and aspiring pro boxer Jake Paul continues to hurt the ex-contender for the UFC welterweight title Jorge Masvidal, calling him to fight.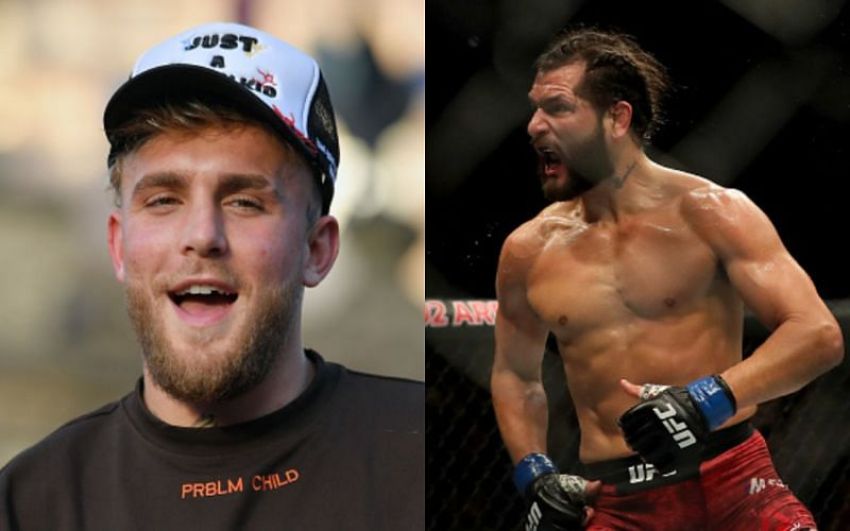 The star YouTube audaciously addressed the fighter, at the same time hooking the head of the UFC, Dana White, with whom he has been in conflict for a long time.
Jake Paul has put forth a challenge worth "millions" to UFC megastar Jorge Masvidal. Paul jibed at Masvidal and asserted that if UFC president Dana White releases him from his current contract, he will be "baptizing the f**k" out of 'Gamebred.'
As featured in the video below, 'The Problem Child' didn't mince words. Jake Paul stated:
"Jorge, got some millions for you to fight. Is your daddy gonna let you come out? He gonna let you come out and play, Daddy Dana? F**king b**ch. If he ever lets you out of that contract, I'm baptizing the f**k out of you."
Earlier, Masvidal challenged Jake Paul and his older brother Logan. Jorge trained with Jake before his fight with Ben Askren, but then their relationship soured, as the fighter predicted that his friend Tyron Woodley would defeat the blogger in a boxing match.
Trump was joined by Masvidal on the desk, who wasted no time in calling out the Paul brothers. 'Gamebred' said he is "broke" right now and wouldn't mind stepping into the squared circle opposite Jake or Logan Paul in order to pocket a good chunk of money.
"Since this fight (Holyfield vs. Belfort) is quick, I'm gonna plug in a quick commercial because I'm broke right now so I need some money. I heard the Paul brothers… I could get a special deal on them, I'm beating them up if I come over here. So, UFC talk to Triller, Triller talk to UFC, let's go," Jorge Masvidal said while commentating.
Trump immediately endorsed the potential bout. He claimed it would be an "incredible fight" if Masvidal indeed ends up facing either of the YouTube siblings.
"So, the Paul brothers, we have Jorge and he wants to fight you and I think it would be an incredible fight. Got the record four-second knockout," said Trump.