The famous UFC commentator

Joe Rogan

believes that the former lightweight champion

Khabib Nurmagomedov

is the greatest fighter in the history of mixed martial arts.
"Khabib Nurmagomedov is a very, very good candidate," Rogan said recently. "Because in my opinion Khabib is probably the best candidate, because Khabib not only did he not lose a fight, he barely lost a round. He lost maybe one round to Conor, and it seemed like he was just taking the round off, like to kind of you know preserve his energy, so he could finish Conor afterwards, and he did. He wound up finishing him."
As for why Rogan currently feels that way, he points to Nurmagomedov's dominance in fights, pointing out that the Dagestani combatant seldom lost a round and was never truly hurt inside the Octagon.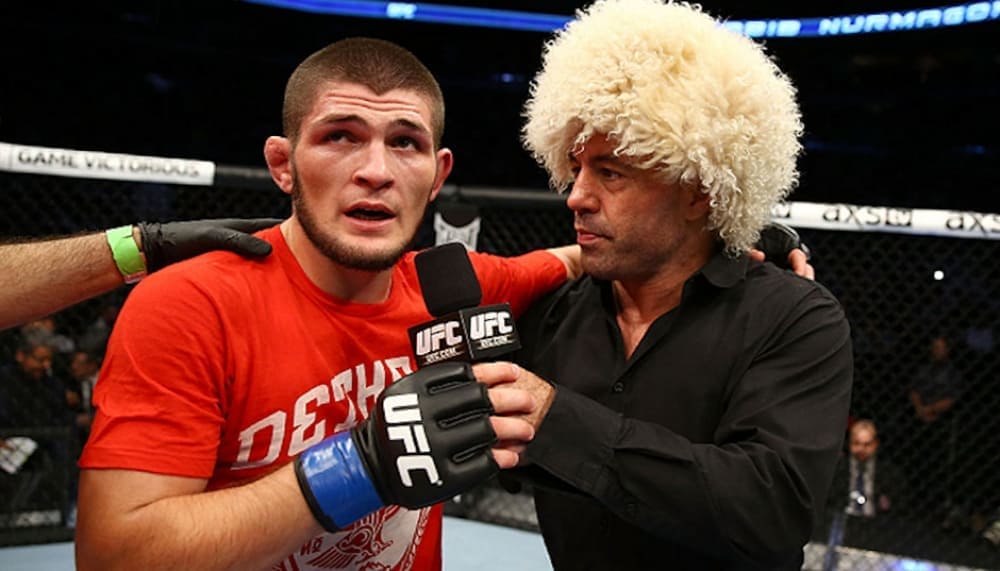 "Khabib has never been in trouble in a fight. Michael Johnson tagged him once, and Michael Johnson is a guy that doesn't get nearly enough respect. Yeah, he's had some rough losses, but Michael Johnson knocked out Dustin Poirier with one punch. Michael Johnson was a dangerous dangerous man, and he still is. And he tagged Khabib, it probably had Khabib in the most trouble ever in a fight, he had him wobbled. But, Khabib ultimately won that fight and destroyed him. I mean he was pounding on him, he was telling him quit now quit now, you know I deserve the title shot, beating it out of him, and then put him in a kimura and tapped him. It's arguable Khabib is the greatest of all time.''
It's definitely a change of positions for Rogan, who was once extremely critical of Khabib's kickboxing abilities. Oh, and Jon Jones is probably pissed off somewhere.
---