Rob Font admits he was surprised when he was offered a fight with Cody Garbrandt
American mixed martial arts fighter Rob Font admitted that he did not expect to get a fight with his compatriot Cody Garbrandt. According to Font, he wanted to meet American T.J. Dillashaw or Brazilian Jose Aldo and was pleasantly surprised when he received an offer to fight Cody.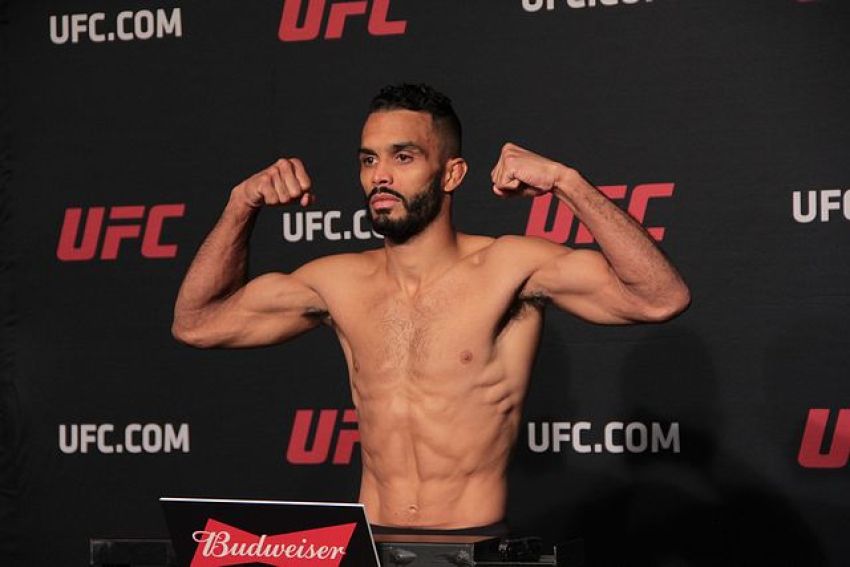 ---
"Hell yeah, hell yeah," Rob Font said on Just Scrap Radio on BJPENN.com. "I wanted TJ, didn't get it, so we figured maybe Jose Aldo, and they threw out Cody, who I thought was going to 125 but that's not happening. Another big name, the former champ, just as good as TJ, I'm excited… Cody was not on my radar and it was definitely a surprise when they said his name."
Entering the fight against Garbrandt, Font is well aware of the dangers the former champ brings. He knows Garbrandt can make people get into a firefight, but with the third-ranked bantamweight having a reach advantage, he knows he has to stay patient in there.
If Font stays patient and uses his jab to frustrate Gabrandt, he believes the former champ will either rush into a counter or take a bad shot looking for a takedown.
"That is exactly what you get with Cody. You are either knocking him out or he's knocking you out. He's a dangerous guy, he looked a lot more patient in the Assuncao fight and it was pretty gangster how he pulled that off," Font said. "You have to worry about that with a guy like Cody. It's an exciting challenge and a scary challenge, I plan on frustrating this guy and making him make a mistake and make him pay."
When Font does step into the Octagon on Saturday night, it will be the first time he headlines a UFC show. He knows it is a big deal but he's confident in his cardio to go five rounds as he has helped his teammate and friend, Calvin Kattar prepare for two five-round main events in the UFC.
"The plan is to not make it to five rounds, but we prepare for five rounds. It will be great for both of us unless we knock each other out, it will be an exciting fight, we got more time to work, more time to get creative, and more time to put on a show," Font explained. "First five-round fight, I was scheduled for one on the local scene but it didn't go all five. This will be my first UFC five-round fight."
For Rob Font, he knows the goal is simple. He expects to be able to use his jab to frustrate Gabrandt and will eventually get the KO win when the former champ overcommits on something.
"Yeah, I'm trying to go in there, stay behind the jab and keep it simple and boring with the long straight cross," Font said. "The plan is to frustrate him with the lead hand, the kicks, the movement. Get him to overcommit and make him pay."
If Font gets his hand raised he knows he would be in talks to fight for the belt. But, with Cory Sandhagen and TJ Dillashaw likely being rebooked, the New England Cartel member says he will likely be behind the winner of that. However, with injuries happening all the time in MMA, the plan for Font is to stay ready and maybe sneak his way into a title shot.
"I go in there and put this guy away and I'm right there in the talk or one behind for that title shot. You never know with injuries, I might be able to sneak in and steal the title shot," Rob Font concluded.