Saul Alvarez besieged Demetrius Andrade at a press conference: "Get the f*ck out of here, you are a terrible fighter"
WBO Middleweight Champion Demetrius Andrade burst into the press conference of WBA / WBC / WBO second middleweight title holder Saul Alvarez after his fight with Billy Joe Saunders to challenge him, but Canelo put the American in his place.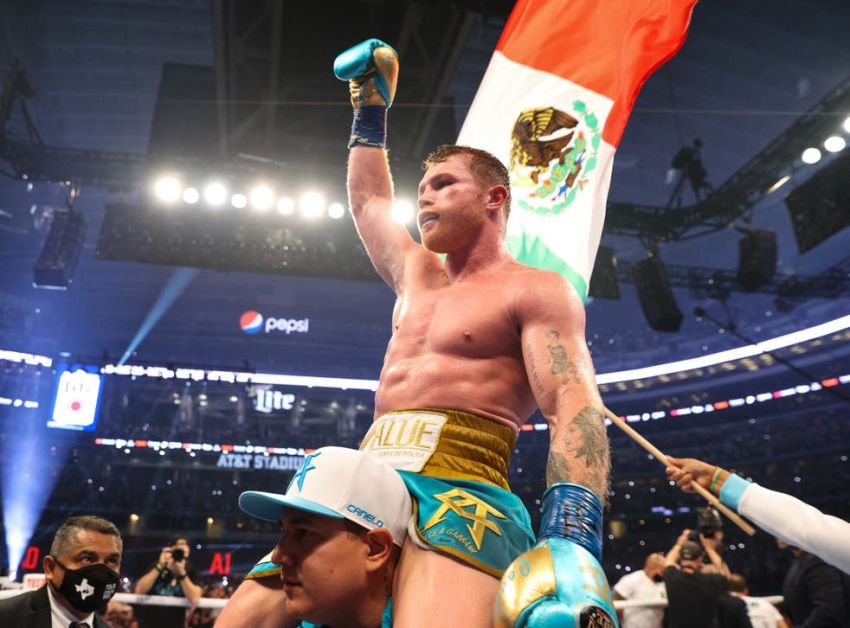 ---
We can have a fight. What do you think? – turned Andrade to Alvarez.
You haven't fought with anyone. You're a champion, but you haven't fought anyone, "Canelo replied.
Many have not fought with anyone. Who did Rocky Fielding fight with? I just asked you a question, "Andrade retorted.
Get the fuck out of here. You won't get this fight. You are a terrible fighter. Terrible, said Alvarez in response.
Am I a terrible fighter? Then beat me. Watch your tongue. I'll see you again, "Andrade warned.
"Yes, yes, I'll see you on the street," Demetrius Canelo parodied ironically.
Recall that Saul Alvarez defeated Billy Joe Saunders ahead of schedule, forcing the opponent's corner to remove his fighter after the eighth round.