Sean O'Malley showed how to beat Petr Yan
Popular American fighter Sean O'Malley has another attack on Aljamain Sterling, who became the owner of the UFC bantamweight championship belt thanks to the disqualification of Petr Yan in the title fight.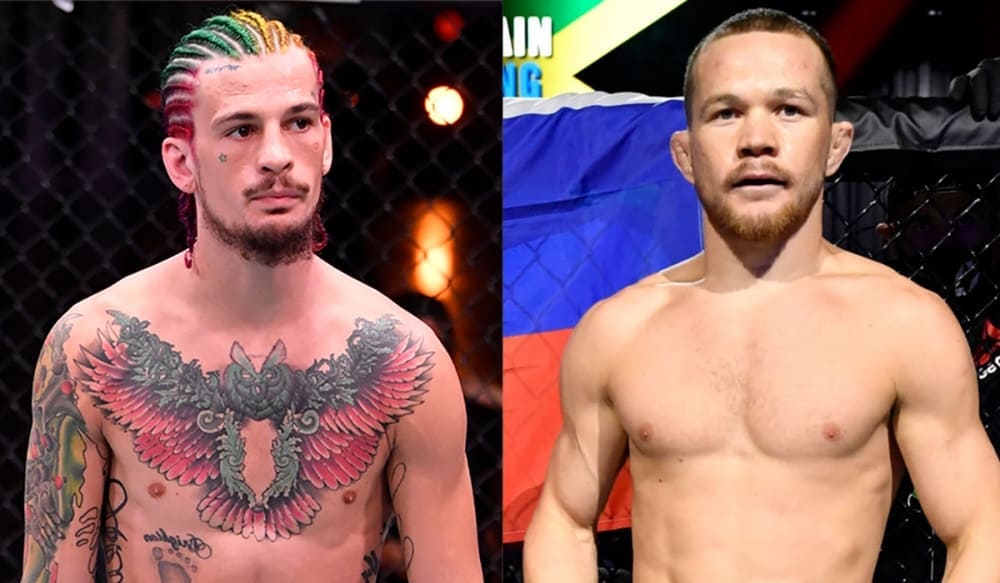 "Hello everybody! Now I will show you how to beat Petr Yan, " Sean O'Malley said in a video posted on Instagram, after which he got down on all fours and began to run around the cage, swinging his head from side to side.
Thus, Sean O'Malleyhinted that Sterling, losing the fight to the Russian, deliberately used this tactic to force the UFC champion to break the rules and deliver an illegal strike. As you know, in the fourth round of the title fight, Petr Yan misjudged the position of the opponent, and inflicted an illegal knee blow to the head, being defeated by disqualification and losing the championship belt.
The title revenge between the fighters was supposed to take place within the next two to three months, however, Aljamain Sterling decided to take care of his health and went for an operation to replace the intervertebral disc, postponing the fight until November of this year.