The sisters of UFC fighter Irwin Rivera, who was arrested for attempting to kill them, issued an official statement in which they made it clear that they sincerely love their brother and pray for his psychological health.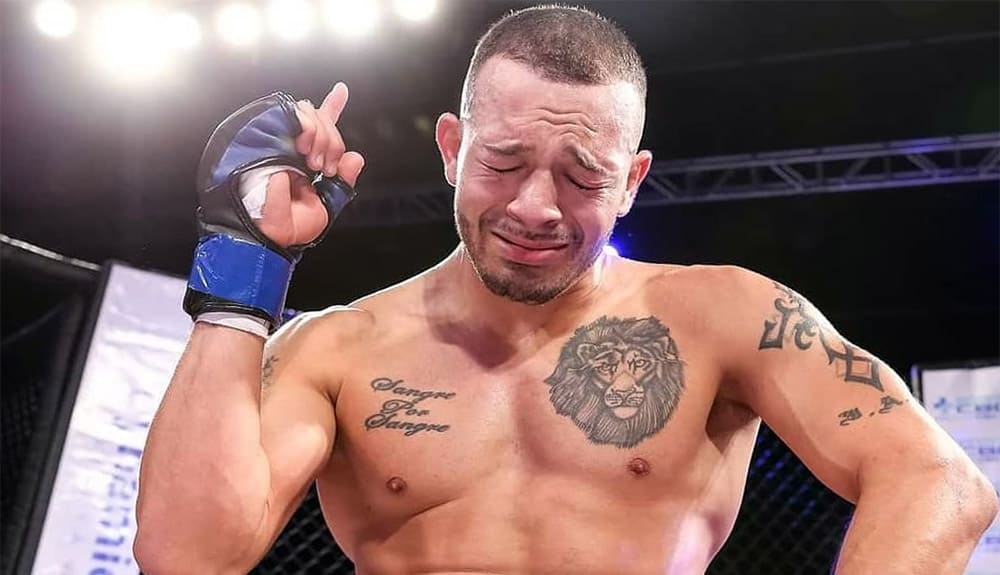 ---
Recall that on the eve of the 31-year-old fighter attacked two of his sisters, who had come to visit him, and inflicted many stab wounds on them, none of which, fortunately, became fatal. Rivera, who arrived at the scene of the incident, explained his act by the fact that he was ordered to do it by "higher powers".
---
"Me and Kielz are fine, so we just want to make it clear that it's not about us," Leslie Rivera's older sister wrote on Facebook. "We love our brother, and everyone who knows our family understands how close we are and how we love each other. Therefore, we wish only one thing – that our brother received the professional psychological help that he needs so badly "
"For the past few days, our brother has not acted as usual. He did not sleep or talk, or talk to himself, completely losing interest in training, which is the meaning of his life. This worried us, so my sister and I got on the plane and went to find out what was happening to him. Unfortunately, things turned out to be much worse than we could have imagined, and before we could help him, he completely broke. "
"This is not easy for us and our family, but I ask you, pray for our brother to come to his senses and return to us, because over the past 24 hours his psyche has been distorted beyond recognition. I repeat once again, we love our brother, we support him one hundred percent, and we will try to provide him with all the necessary help, which he needs so much "
Also, the official statement was made by representatives of the UFC.
"The UFC is aware of the recent incident involving Rivera, and we have information from his management that his behavior is related to psychological problems. The charges against him are extremely alarming, and the organization is currently collecting additional information about the incident. The investigation is ongoing and any possible steps, including disciplinary action and medical attention, will be determined upon completion. In addition, we have informed Rivera's management that his fight has been canceled. "
Irwin Rivera made his UFC debut in May last year, having managed to play three fights under the banner of the largest mma promotion during this time, having suffered two defeats and won one victory, and his next fight was scheduled for March 13.
The fighter's interests are represented by the Dominance MMA company, which is headed by the famous American manager Ali Abdelaziz.
---
It is interesting: Aljamain Sterling reacted to Petr Yan's training at American Top Team
More news from the world of mma and boxing here. Latest news and videos. Click here
Subscribe our blog below and to our Facebook group UFC, MMA, Boxing, Football, NHL!!! Sports news!!!
Stay up to date with events and new news www.sportsandworld.com
More news: