UFC news: Jose Aldo shared his thoughts about the rematch with Conor McGregor
The former UFC featherweight champion, Jose Aldo, categorically excludes the possibility that his rematch with Conor McGregor can become a reality.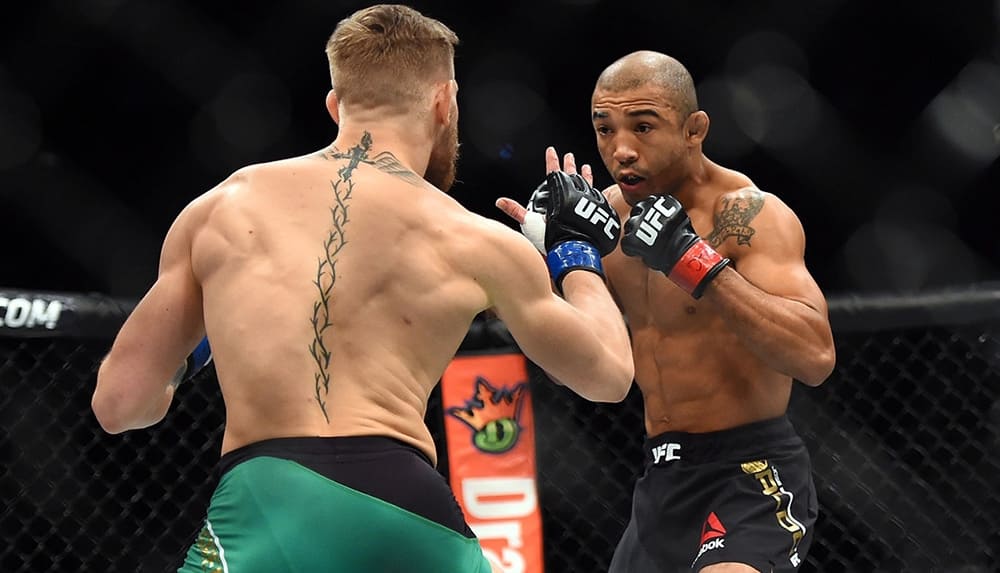 ---
Now, Jose Aldo is thriving at 135 pounds, and Conor McGregor holds just one victory over the past five years while recovering from a leg break suffered against Dustin Poirier at UFC 264. The Brazilian sees no appetite and no need for a do-over.
"That's what I don't understand, brother," Aldo said in an interview with MMA Fighting. "Back when it should have happened, like they are going other rematches and trilogies, I didn't have the opportunity, no one considered anything, and each one went their way. Now that the situation has inverted again, it feels like they have the obligation to book it.
"No, I don't see myself fighting Conor. Never, I think. I can even say that. It might happen tomorrow, but that's not the path. I root for him today, I hope he recovers from the injury and fights again at the highest level and becomes champion again, because that way he and I will always be together. No matter if I'm down and he's up or the other way around, people will always put out names together, and that way we carry each other up."
Aldo began a new diet in 2019 to make the move to 135 pounds and has since made weight four times, while McGregor hasn't competed at featherweight since the night he beat the Brazilian. "The Notorious" even had a trio of bouts at welterweight along the way.
"No, man, there's no way," Jose Aldo said of a rematch at lightweight. "I'm going after a fight for the belt, I want to build this career at bantamweight and make history this way. I'm happy that Sonnen and others are talking about this rematch, but I don't see myself fighting him. I see my next fight being at bantamweight, and that way we'll be close to fighting for the belt."