Michael Chandler shared his opinion about the expected fight for the lightweight title between Charles Oliveira and Dustin Poirier. No fight date has been set yet, but the UFC is presumably hoping to book him for December's UFC 269 pay-per-view.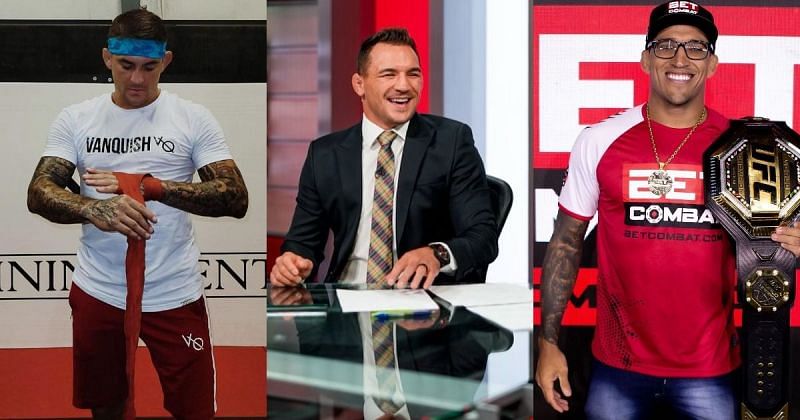 Michael Chandler recently appeared on Ariel Helwani's "MMA Hour" show. On the show, the former Bellator champion discussed a potential title fight. Chandler is currently losing to Oliveira and would like to say the following about "Do Bronx".
"I think they're both complete fighters. I think Oliveira has shown over his last couple of fights, especially in the fight against me, his hands have come along. He is basic and he hits hard. He hits harder than we think. His grappling is obviously…has always been on point."
While Chandler clearly respects Oliveira as a fighter, he continued to claim that, in his opinion, it is Dustin Poirier who will come out of the fight victorious.
"But I just think Dustin Poirier is a little bit better in every area. I think Dustin Poirier's cardio, I think Dustin Poirier's ability to get him hurt and finish the fight like I wasn't able to do, is second to none. I think Dustin Poirier wins that fight by third or fourth-round stoppage."