The cousin of UFC lightweight champion Khabib Nurmagomedov, Umar Nurmagomedov, commented on his debut fight in the strongest MMA promotion in the world.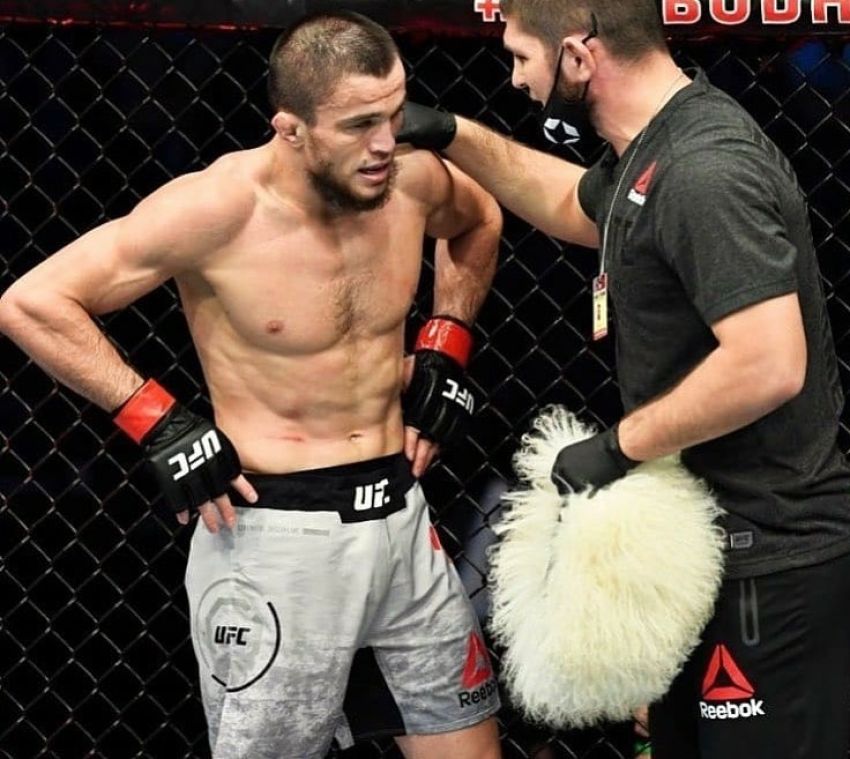 ---
Recall that Umar Nurmagomedov won an early victory over a fighter from Kazakhstan Sergei Morozov, whom he put to sleep with a choke hold in the second round.
"Nine years ago, Khabib entered this ring and finished his debut fight in the same way. I am glad that I was able to repeat the same technique," Umar said in the octagon, while Khabib translated what he said into English.
It is worth noting that Khabib's debut in the UFC took place on January 20, 2012. In his first fight in the organization, the future dominant champion defeated Iranian Kamal Shalorus by submission in the third round.
---