Aljamain Sterling ridiculed Petr Yan and Henry Сejudo
The current UFC bantamweight title holder, Aljamain Sterling, who is recovering from an intervertebral disc replacement surgery, has another attack on Petr Yan and Henry Сejudo.
---
First, the American demonstrated his Photoshop skills by posting a joint photo with the Russian fighter, and then laughed at a joke about the two former champions of the division.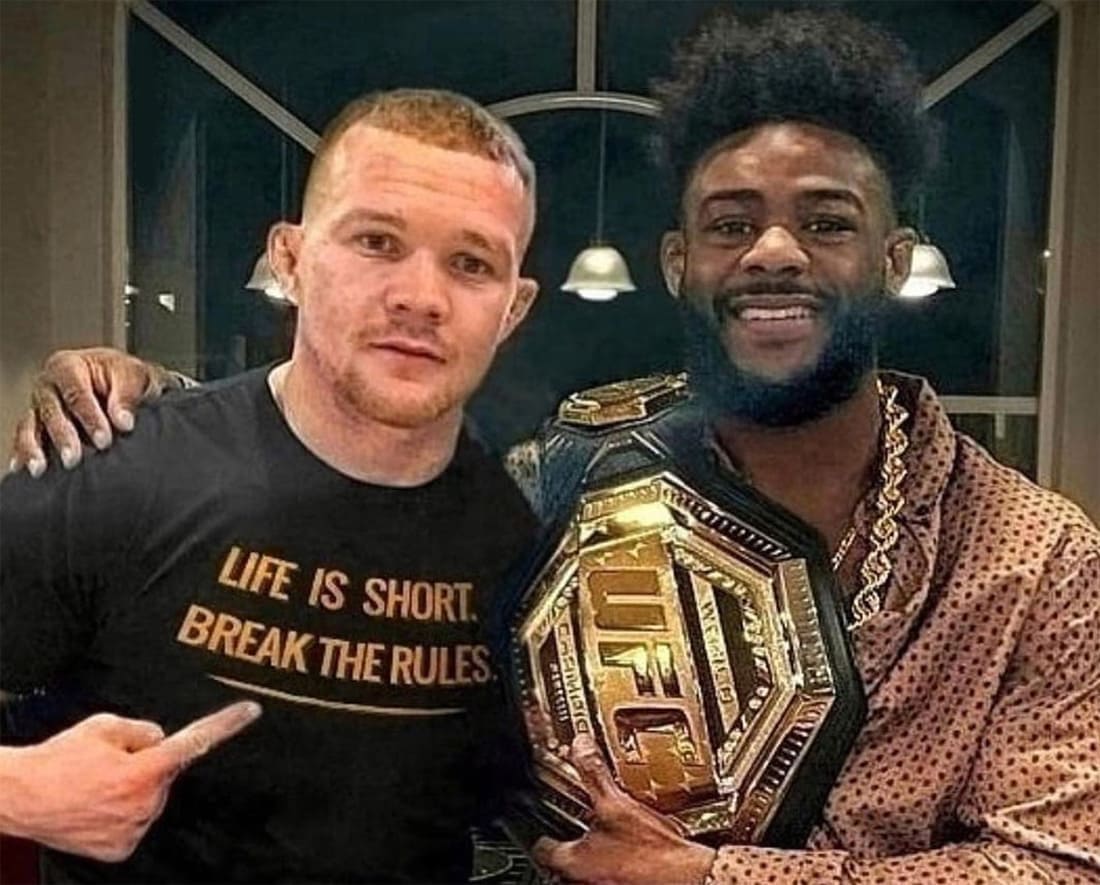 Petr Yan's T-shirt says: "Life is short, break the rules"
Poor Henry Sejudo. He got down on one knee to propose to his girlfriend and got a knee in the head from Peter Jan, "Sterling quoted MMA Roasted as saying.
"Oh no! Henry, look out! It's too late – his coach told him to do it, "added the UFC champion.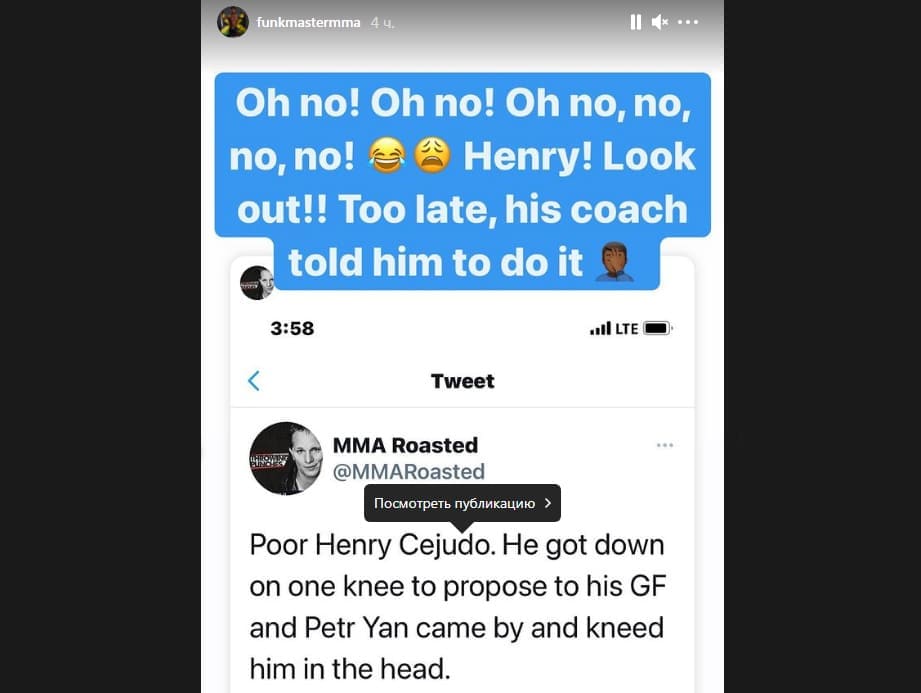 Recall that Aljamain Sterling received the title thanks to the disqualification of Petr Yan for an illegal knee blow, and their rematch is tentatively scheduled for November this year.